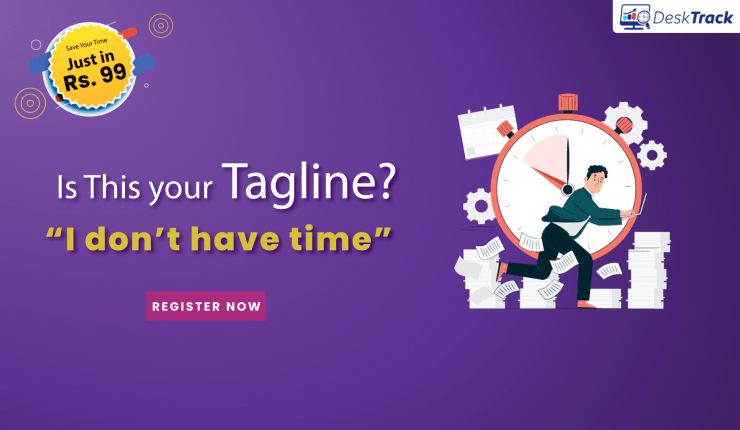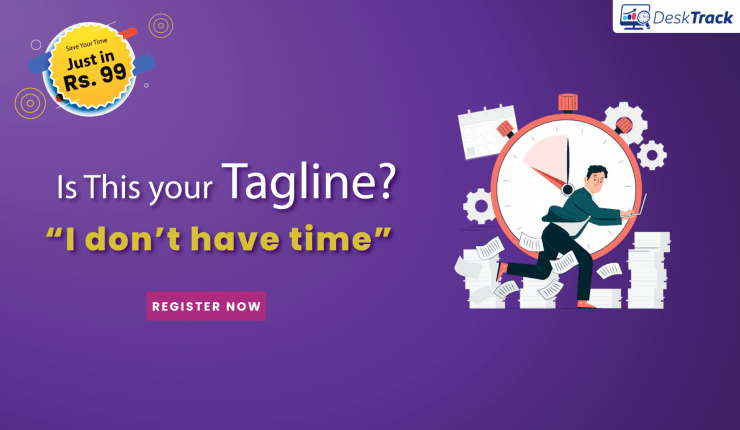 Everyone in your business will benefit from employee time saving software. This is because time tracking frees up more time for the employee to do their actual job, and less time for them to fill out timesheets or log their hours. This helps employees to focus more on their tasks.
What is Time Saving Software?
There are many ways to save time and energy in the workplace.
These days there are more ways than ever to waste time at work. Too much information, too many distractions, endless meetings, slow applications and more can all eat away at your productivity.
But what about those things that actually help you get more done?
A great tool can make you more productive. It can save you time. It can make you happier in your job. It can even help you learn new skills or boost your confidence.
Are you struggling with team and time management? Always says I don't have time & the team is not working properly? 
Looking for a solution to manage the team & time at an affordable cost, your wait is over find DeskLite just for 99 rupees. DeskTrack launch this solution to manage 100% transparency at the workplace, you can get every bit of the day, analyze inefficient practices, and make a productive & efficient workplace.
This Time Tracking Software is all about time-saving, don't think that it is tracking you. Just think how much you can get from this tool, skills improvement, time management parallelly boosts growth, take it as an advantage, not as a burden.
In general, time-tracking tools let you track in real-time, and most of them are designed for businesses of all sizes and types. But they serve primarily the following purposes.
Employee time tracking

Productivity analysis

Monitoring of websites and applications visited

Remuneration of employees

Screenshots of the desktop

Integration with other applications

Cross-platforming
DeskLite Highlights
Desktop activity logs

Auto Login/Logout

Working & Idle Hours

Online/Offline Tracking

Application Tracking

Admin Login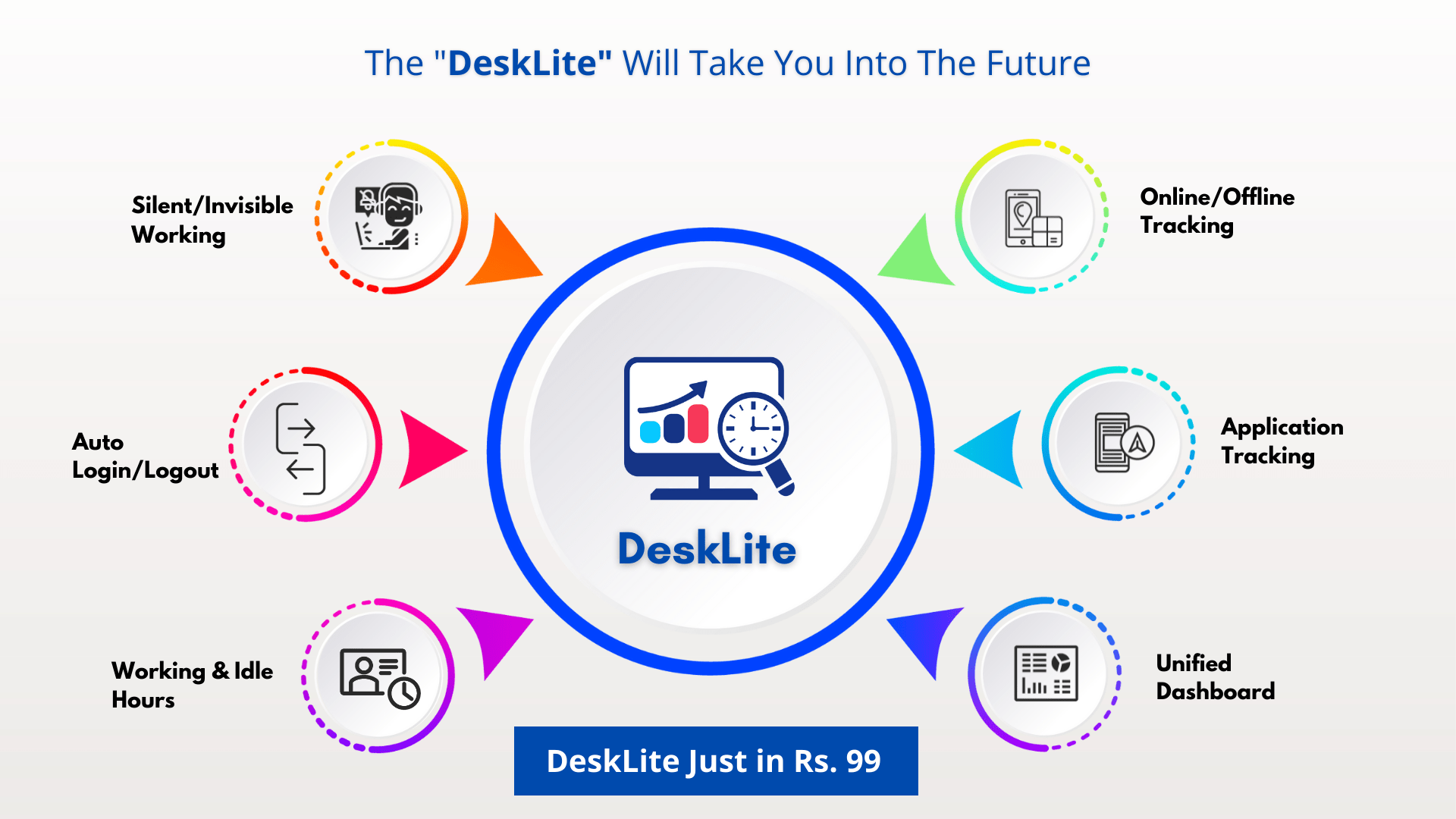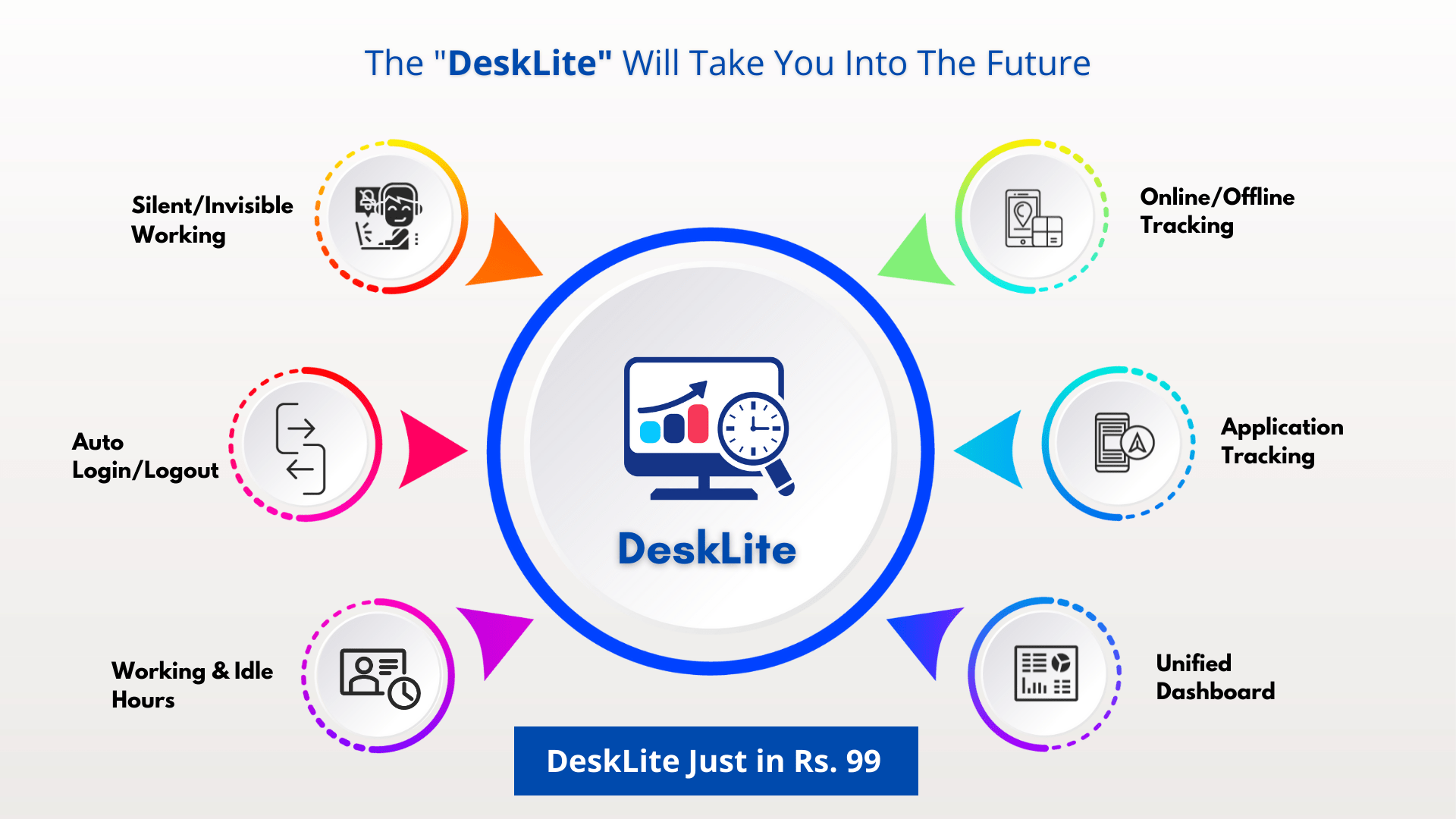 Auto Login/Logout
Automatically tracks/reports the attendance with no manual errors eliminates manual efforts. Easily keep the presence & absence logs, additional to it integrate with HRMS, keep all your data in one place, and calculate salary quickly.
Working & Idle Hours
Find the actual utilization of the work get the actual time spent on work with the help of activities performed, also, keep a log of the time when an individual is away for breaks, an ideal & automated way to get the timesheets.
Online/Offline Tracking
Logs the activities with or without the internet, get most of the day don't lose a single minute.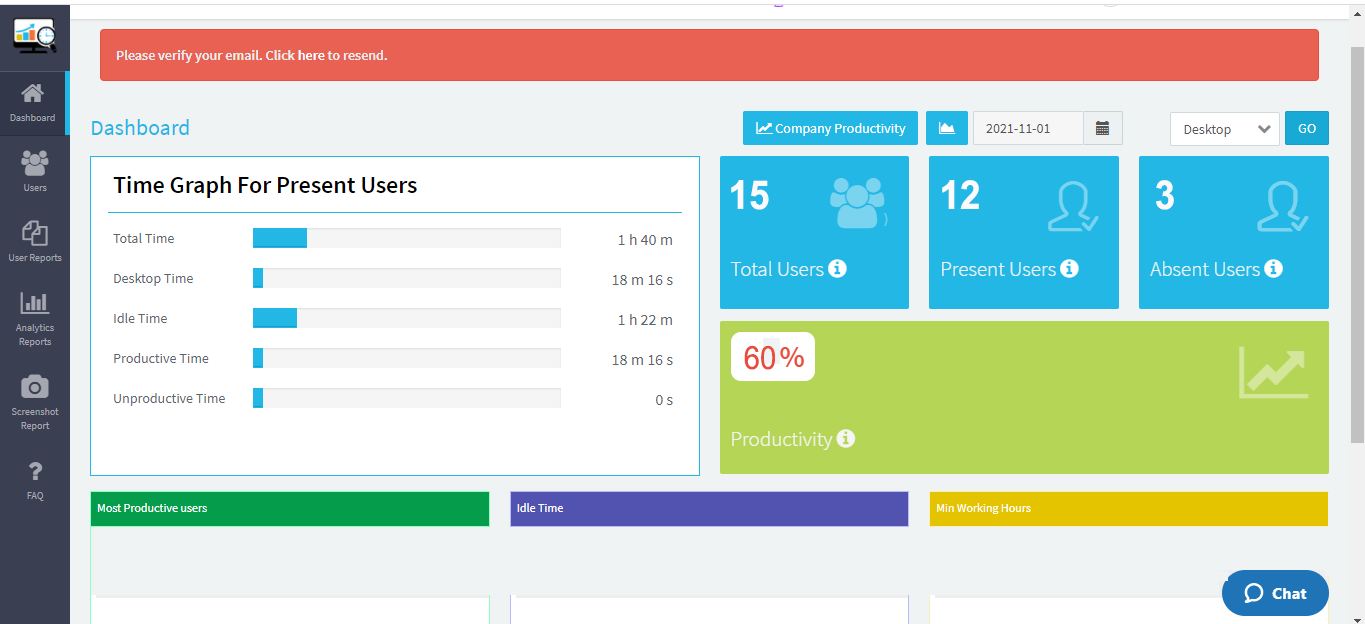 Desktop Activity Logs
Get detailed insights into the work, keep the list of activities done during the workday, working & idle hours, applications opened with the total time, real-time screen view, these records will help you to get the actual work you did and distractions you faced all through the day.
Application Tracking
Get the list of apps/programs opened with the total time spent on them to identify whether the time is spent on the relevant tasks or not or sometimes it happens we get stuck at some work but not able to find the solution also we didn't recognize how much time we spend on it, from these stats we can easily identify such roadblocks, where we are wasting or investing the time.
Do the work analytics & make smart use of the day……
Admin Login
All at one place a unified dashboard to view the attendance, task & activity logs of the team. It will give an analytic view to the team's work which helps in identifying areas of improvement hence converting 40% of the idle & unproductive time to productive time.
Conclusion
Small businesses need better time tracking software. While it should be accurate, the best time tracking software is also convenient and easy to use.
And if you can get a program that integrates with your existing accounting, project management, and other software, you can create a seamless experience for everyone involved.