When the user is on Meeting or on a call with the client or Team and they left the system on Idle. If the user wants to mark that particular time into their meeting time then this is possible in the DeskTrack, through this feature users can mark their Idle time into Meeting Time.
How to enable this feature for your Company
Contact DeskTrack Support Team on Support@timentask or contact sales representation who is coordinating with you from DeskTrack Team.
How to enable the permission for all the users
By default, this feature is disabled for all the users, to make it enable, follow the below steps:
Login to Desktrack admin panel

Click on Users then User List

Select the user to whom you want to enable the Idle Time Conversion option

How to mark Idle time to Meeting Time, follow the below steps:
Login to your DeskTrack Account on the web or click on the View Timesheet button on the app

Now click on the idle time conversion button and enter the required details in the popup


Once you click on Save the selected time will be subtracted from your idle Time and it will add into your working Time
How we can check how much time the user has converted from Idle to Meeting Time
You can check the users Meeting in the following ways
In User Dashboard: Once the Admin/user converted the idle time then a new app Entry will come with the name of Meeting Time. In that time you can check how much time the user has converted in the meeting Time and the meeting descriptions also you can check by clicking on Eye Icon.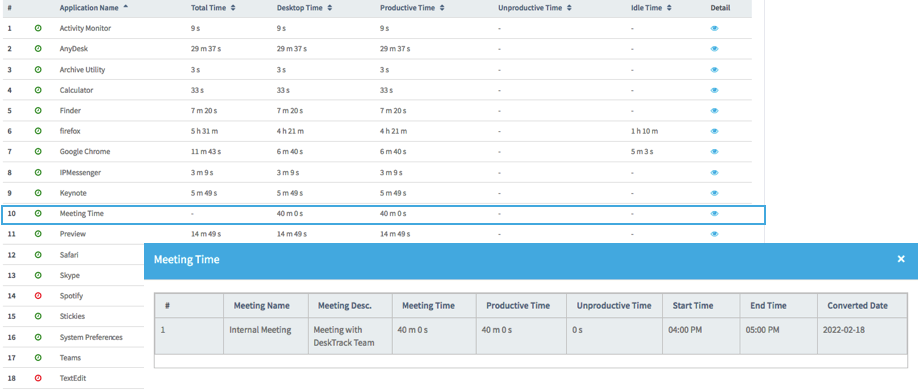 In Meeting Report: In Meeting Report you can check the details in way Summary and Detail

In Summary, you can check the company time summary of the user's Meeting Time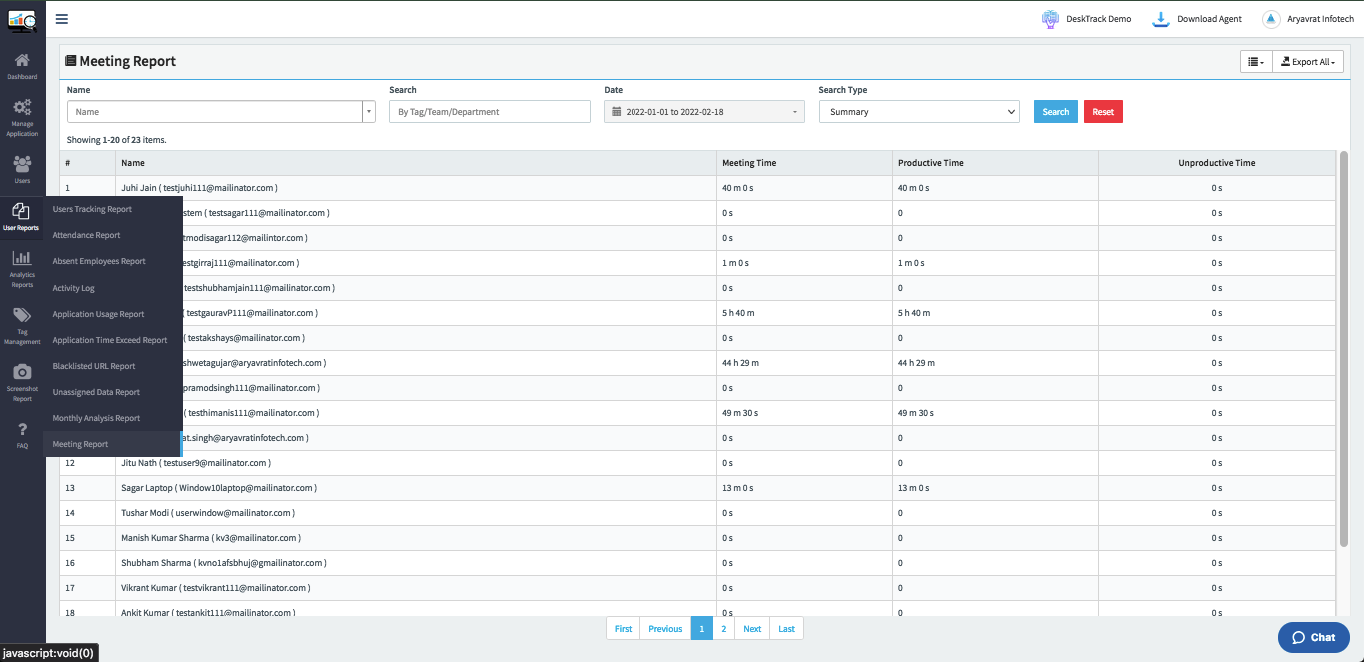 In Detail Way you can check day-wise details of user Meeting with Meeting Start-End time and Meeting descriptions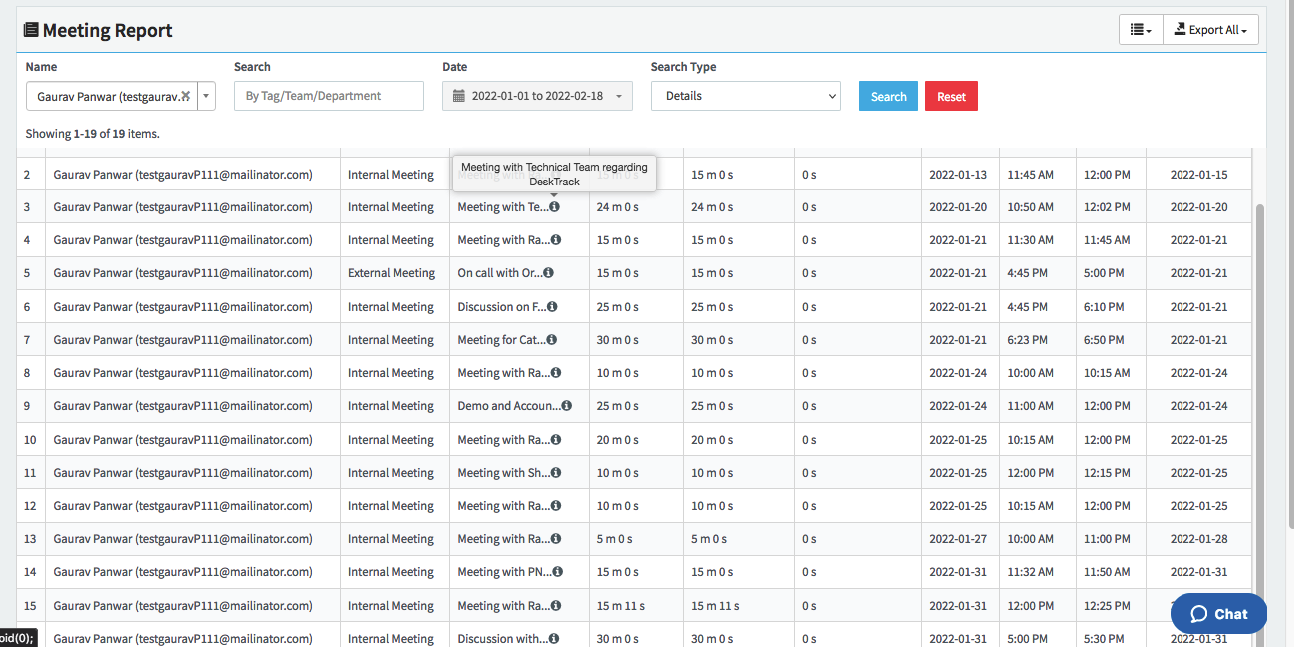 NOTE:
Users can only mark the last 10days idle time into Meeting Time