In DeskTrack you can mark Employees as per their Department & Teams. To get the reports as per Department & Team you have to create Team & Department and then assign the users in the respective Department & Team.

What kind of Department and Team report DeskTrack have
In Analytics Report Click on Graph Report to check the below reports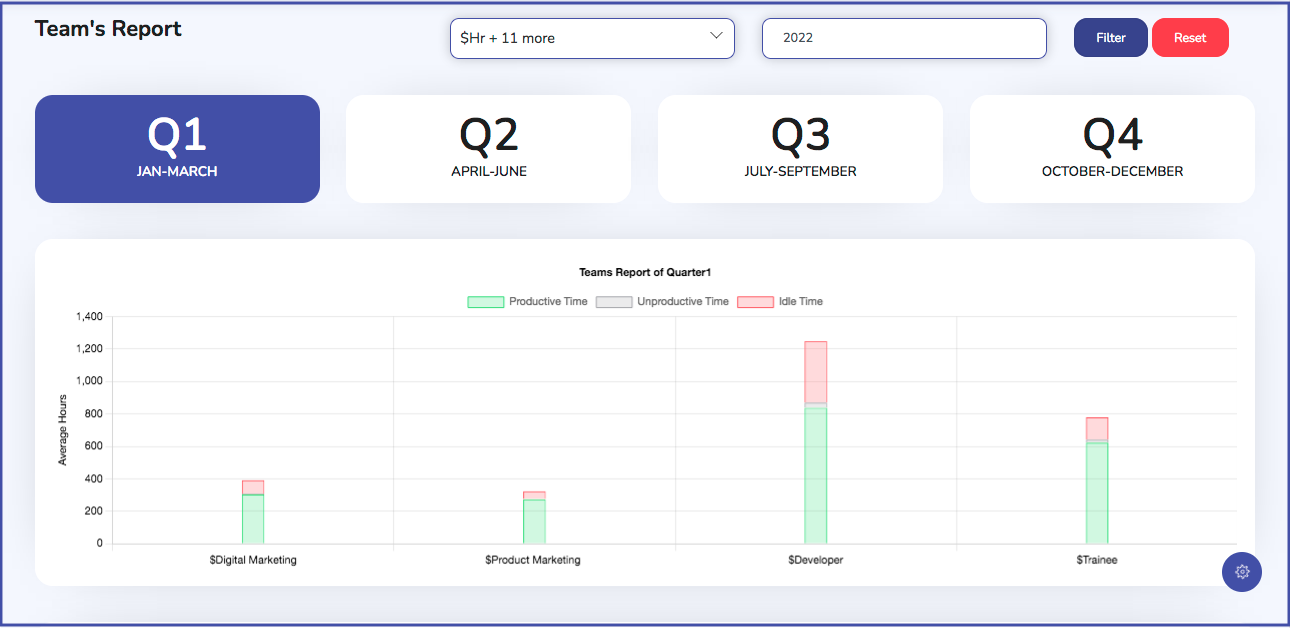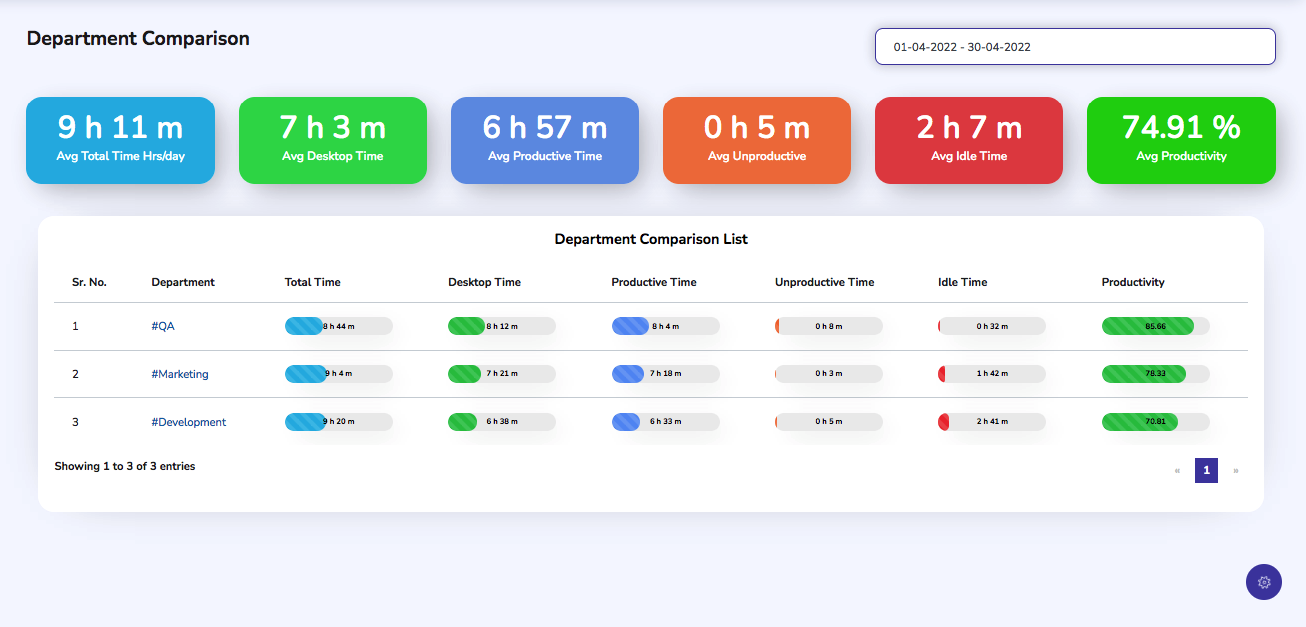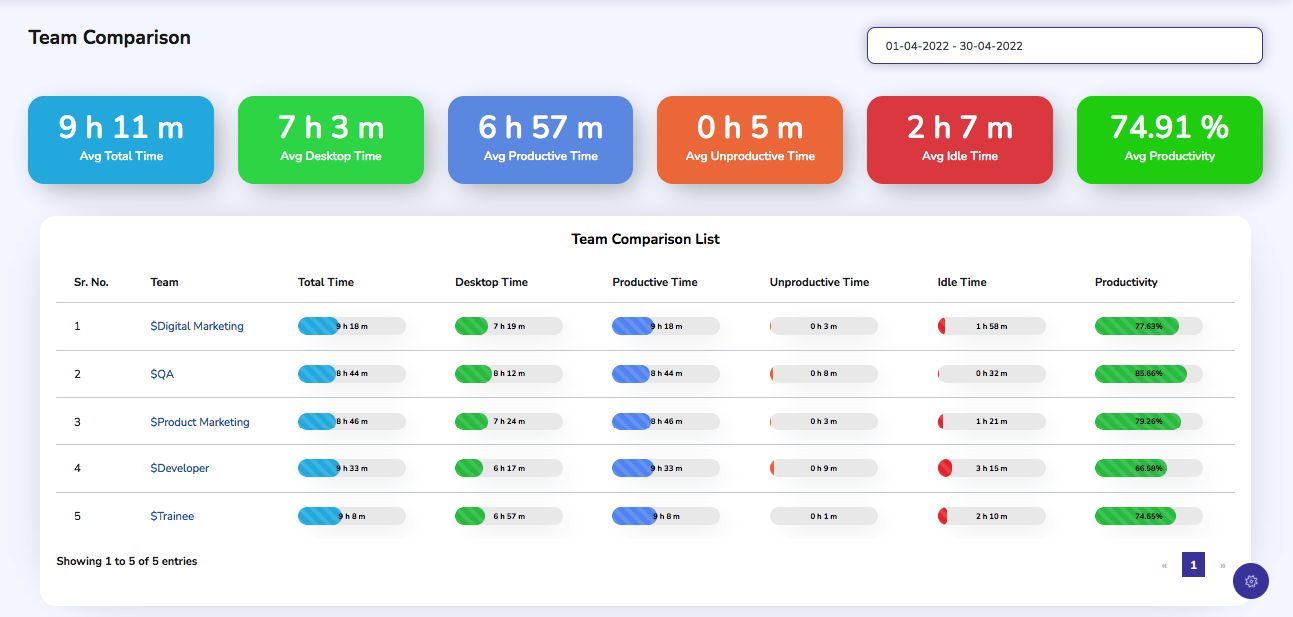 Note: To get more insight, click on any Team's Name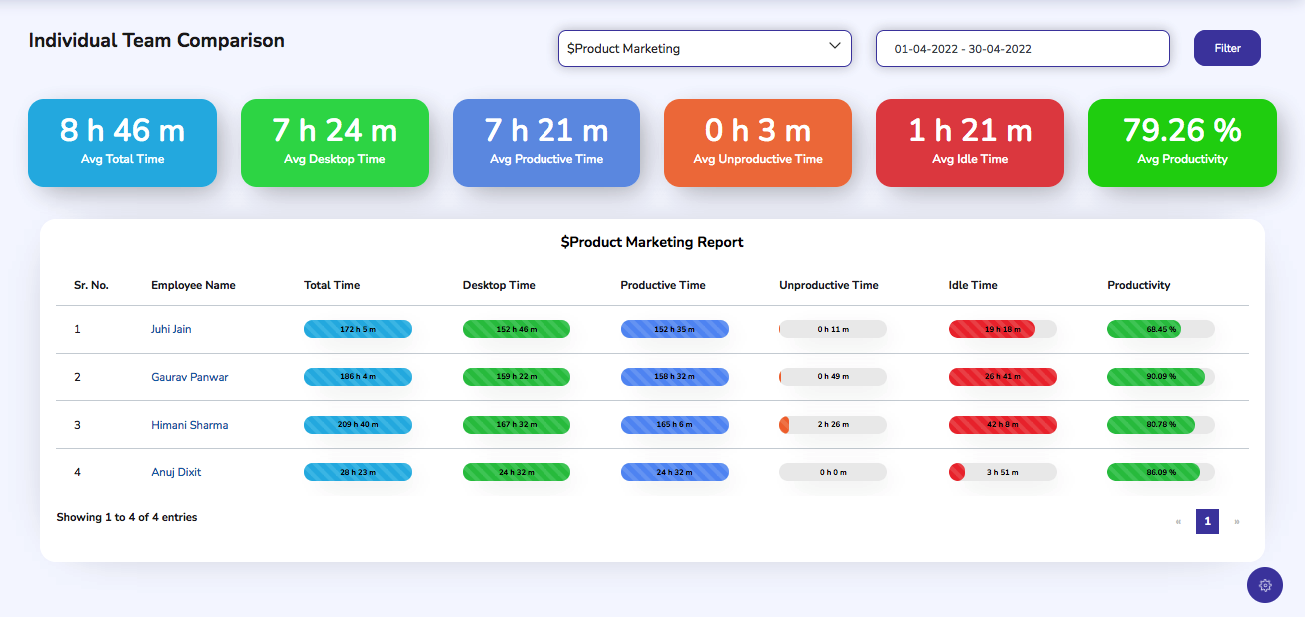 You can also check Team and Department reports in any User Reports by entering the Tag of Team or Department



How to Create Department and Team for the Employees
Login to Admin Account and Click on Company Name–> Company Setting Page and Enable Team and Department Reporting Option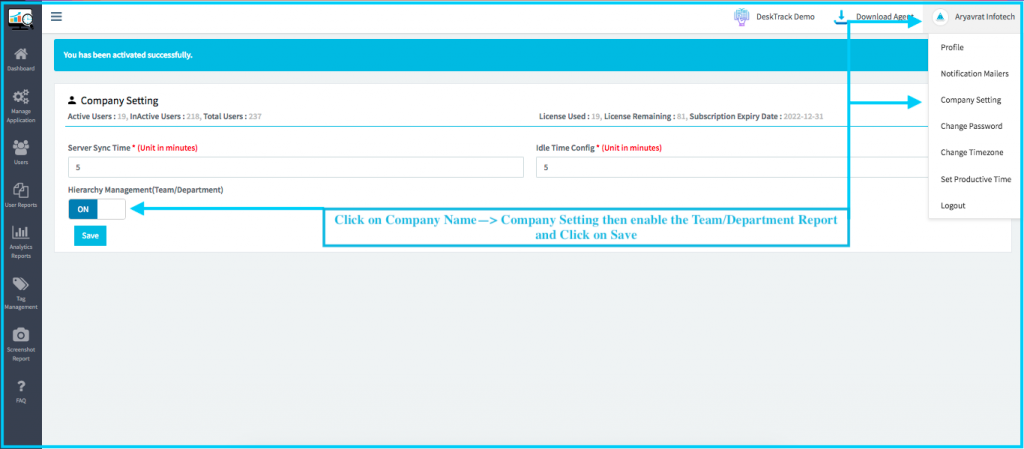 Now Click on User –> Tag Manager–> Click on Add Tags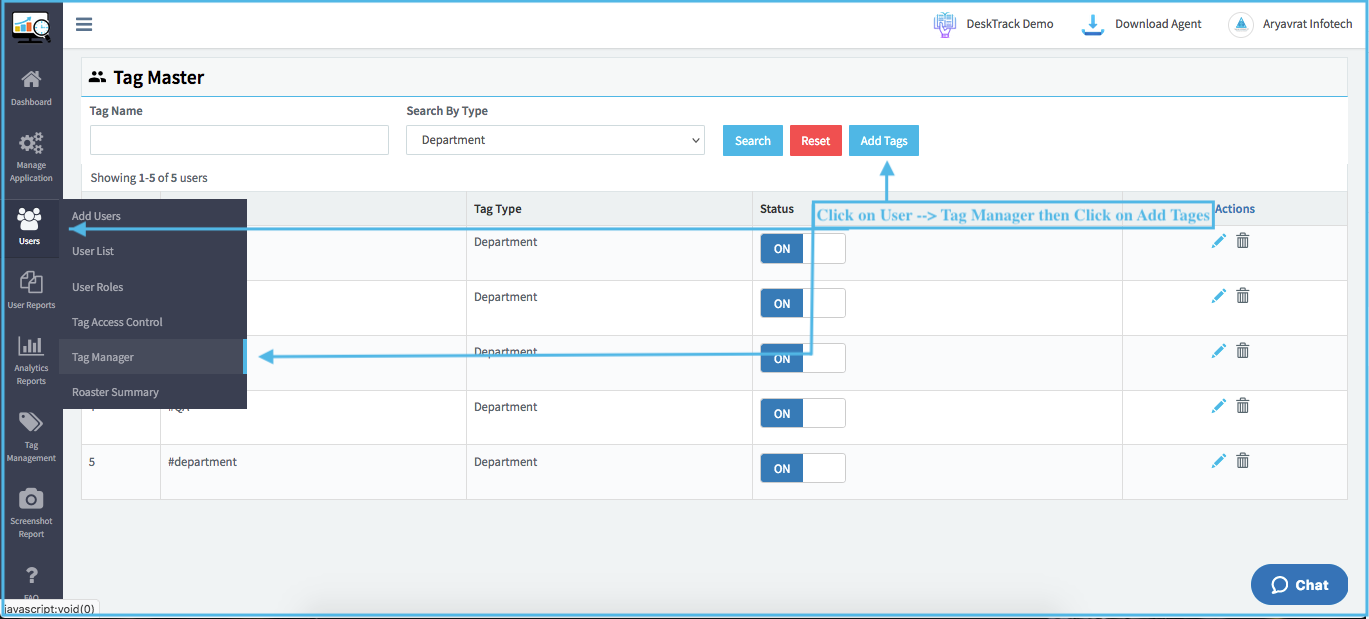 Enter the Tag name and Select the Tag, like if you are creating the Tag of Department then select Department

---
How to add Employees to Department and Team
Login to Admin Account and Click on User then User List

Click on the Hierarchy button to add employees to their Department and Team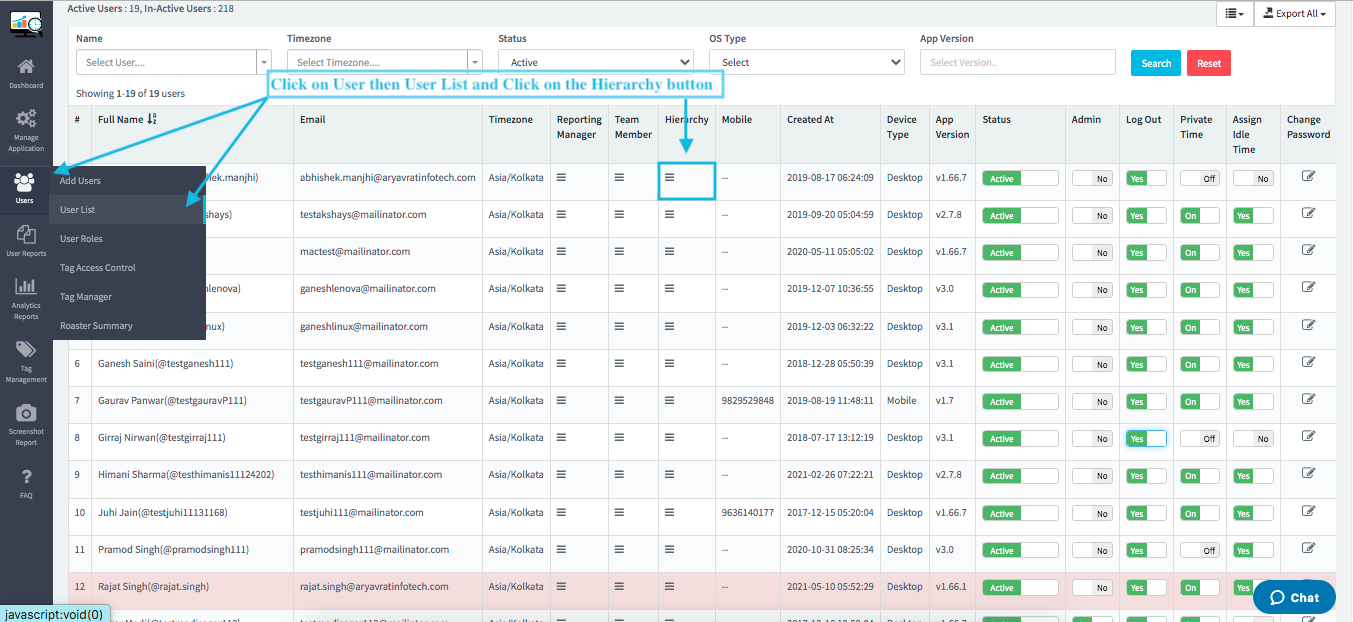 Now Click on Assign Team/Department Button –> enter the name of the Team and Department and click on Add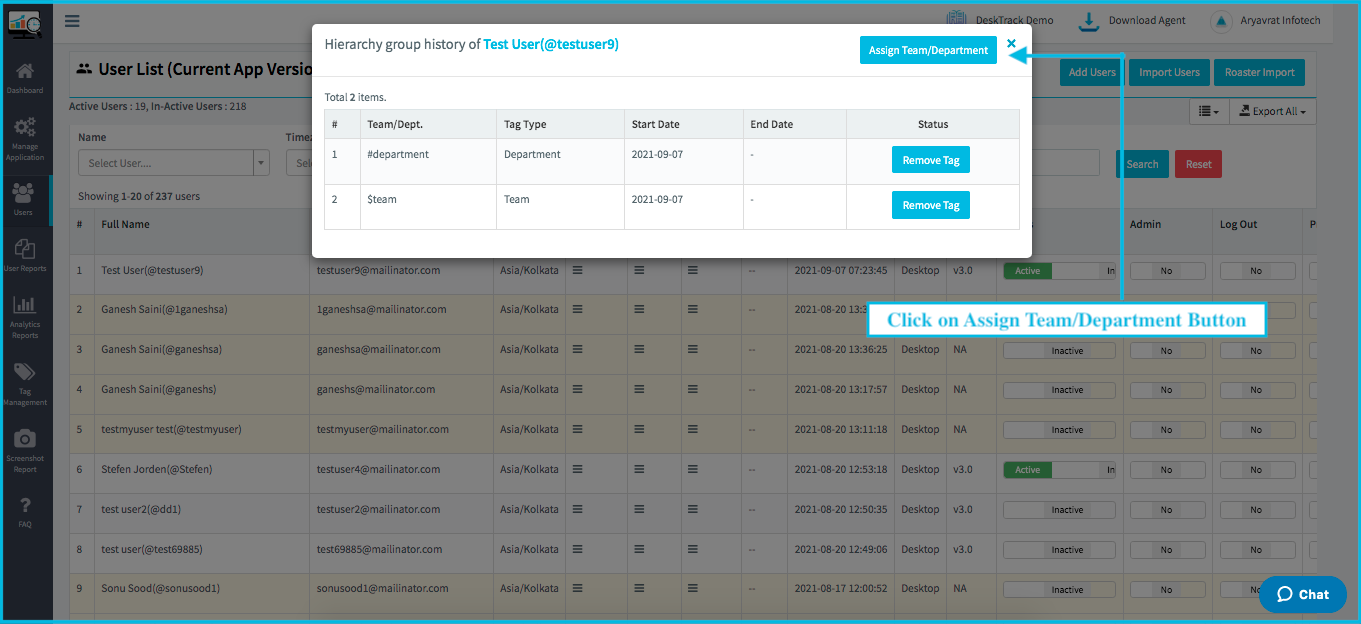 Note: For adding Department enter the Department name with "#" sign like #Marketing and for Team enter the Team name with "$" sign like $Product Marketing.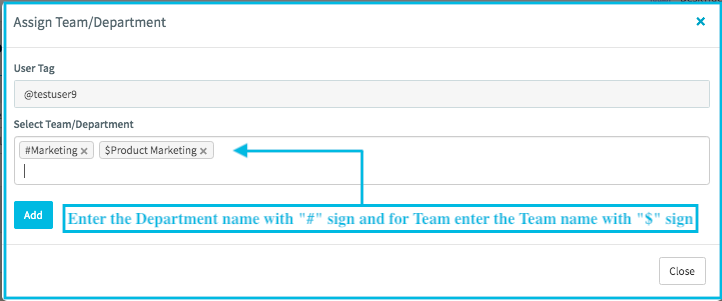 ---
If you are facing any issues while creating or mapping the Team then please reach us at Support@timentask.com