DeskTrack has a Multi-level hierarchy in which you can assign multiple Managers to one User. So the Mangers can check his/her Team member's reports by login on to the DeskTrack Web Page with their DeskTrack Id and Password
How to import Manager for users
Open the DeskTrack panel and go to User List

Now click on Reporting Manager Import button
Fill the details in the given format and import the sheet to the web
NOTE: Make sure all the user and reporting manages are already created in the account
How to add a Manager for a user
Open the DeskTrack panel and go to User List

Search the user on which you want to assign a Manager and click on Reporting Manager option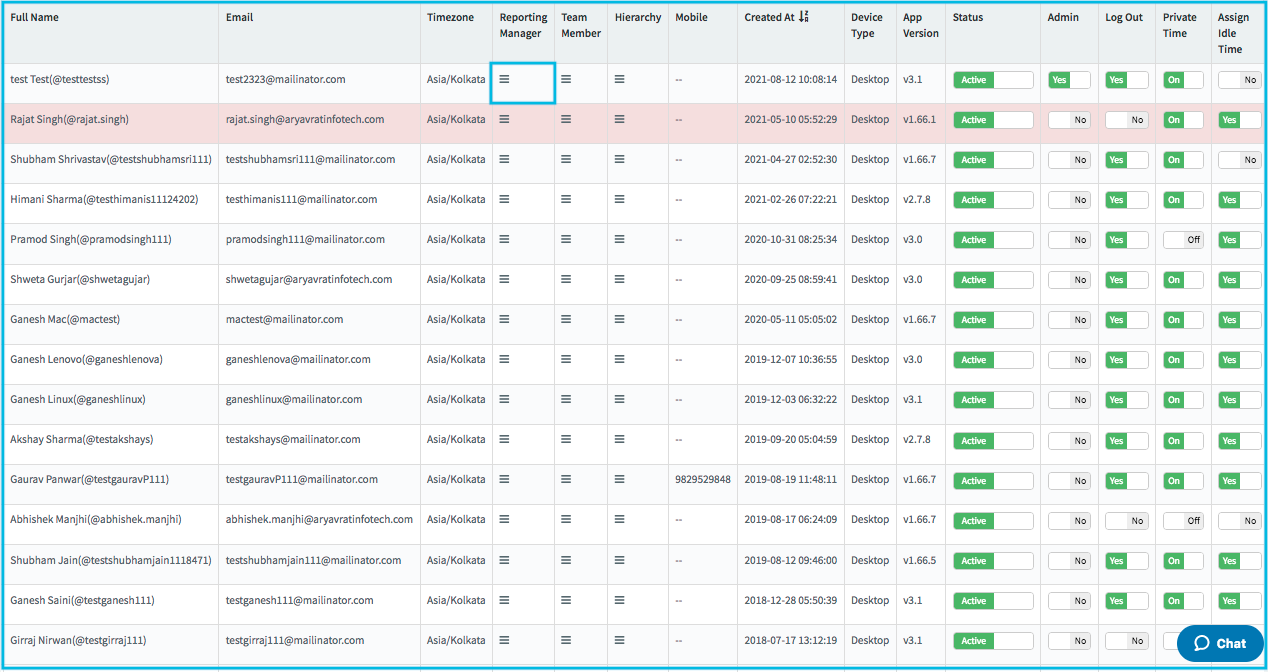 Now click on Add/Update Tag for assigning the manager for the user
Enter the Tag of the user like @jondoe and click on Update.
In the User List by Clicking on Reporting Manager Option, you can also check the list of Managers assigned to that user.
How to inactive a Manager for a user
Login DeskTrack Admin Account and Click on User –> User List

Search for the user to whom you want to unassign the Manager and Click on Reporting Manager Option
Click on the Active button to inactive the Manager and click on OK
After inactive the Manager, the Reporting Manager will not able to see the report of that user.
---