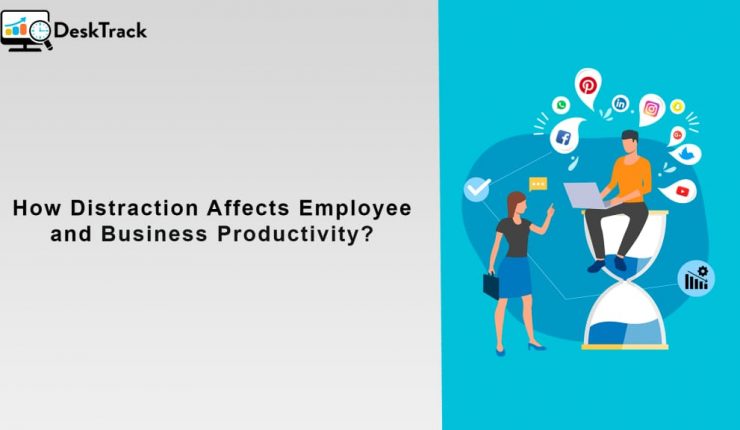 One of the biggest and major challenges for managers is to find a way how to increase the productivity of the employees at the workplace. In this digital era, there are limitless distractions from the internet therefore it is hard to stay focused at work. The question is: How managers can help employees to increase productivity, analyze distractions they are facing and increase their business profits.
The Effects of Distraction on Business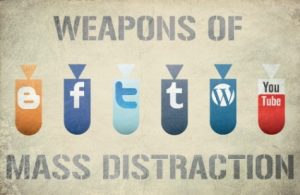 Distractions at the workplace negatively impact employee's concentration, performance, productivity, potential thus make more mistakes.
In all these employees waste offices working hours thus missed project deadlines, which leads to a loss in revenue & increase business operation cost by 40%.
All these directly affect business efficiency.
How to Minimize Distractions for Maximum Business Productivity?
In order to find the answer, how employees get easily distracted and is it possible to rebuild their concentration? First, we need to find:
Where does the time go?
To find out the actual productive hours of a day, a survey has taken and according to it, the only 3hrs of a workday is productive rest all go into meetings, chatting, surfing, social media and so on. Here are some stats from it:
"47% says they check social media for 44 minutes
 45% says reads news websites for 1 hour 5 minutes
 38% do Meetings & Discussions for 40 minutes
 27% spends time on phone calls, text/instant messaging for 1 hour
 28% take breaks frequently at-least for 1 hour"
But, now guess which were the two most time-consuming distractions? They were social media and news websites. Combined both, they take almost up to two hours a day.
Due to all these distractions in the workplace, it is very difficult to stay productive. Therefore to remove distraction and increase productivity it is recommendable to use Employee Monitoring and Time Tracking Tools like DeskTrack to monitor all the day to day activities for analyzing distraction and other issues faced by the employee to be productive.
DeskTrack is a Productivity Monitoring Software to calculate productivity and managing 100% transparency at the workplace.

This software helps to take back control of time and rebuild the focus of employees by blocking distracting sites, giving management in-depth reports on how they spend their time, and more. Some measures to be taken:
Activity Monitoring & Time Tracking

Plan your day, to meet the tasks timely

Analyze daily Task Reports and compare with To Do

Say no to MultiTasking

Avoid long Meetings & Discussions

Track the time spent on Internet Surfing, Social Media, Entertainment

Track Mobile Phone Usage at workplace
How DeskTrack Can Help Remove Different Types of  Distractions From the Workplace?
DeskTrack allows organizations to track employees working hours, desktop activities, in-out timing, screenshots, and application usage time. This software helps organizations to best utilize their working time and improve business productivity.
Activity Monitoring & Time Tracking
To analyze the team's actual performance and distractions at the workplace it is necessary to monitor the activity logs with the total time spent on all the activities. "DeskTrack helps you calculate the productivity of employees based on the logs managed the app, files, URLs, and the task is done during office hours". Managers can review timesheets of employee's activities which automatically generated online and easily accessible for them. Even they can also set alerts on the irrelevant activities done by the employees.  
Analyze Internet Usage
Almost 40% of the team spend their time surfing social media, watching videos, etc. DeskTrack helps avoid internet distractions by analyzing the total time spent on internet activities. Software tracks the URLs browsed by an individual and separate them between productive and unproductive URLs calculates time spent on unproductive URLs to unproductive hours and provides the automatically generated report to managers.
Say NO To Multitasking
Research says multitasking is a major factor for productivity loss, as individual switch tasks regularly, and at the end, tasks are not finished. It affects the focus and mental health of employees. DeskTrack monitors activities and tasks done by an employee or whole team, helps them to plan the day according to work, avoid unnecessary discussions and meet the goals on a daily basis.
Mobile Phones at the Workplace
Mobile Phones sap the attention of individuals by regular notifications, chats, social media posts, calls, etc. It takes the focus away hence affects productivity. DeskTrack helps to control mobile activities by identifying an individual's actual time spent on apps, texting, social media, regular notifications, and calls.