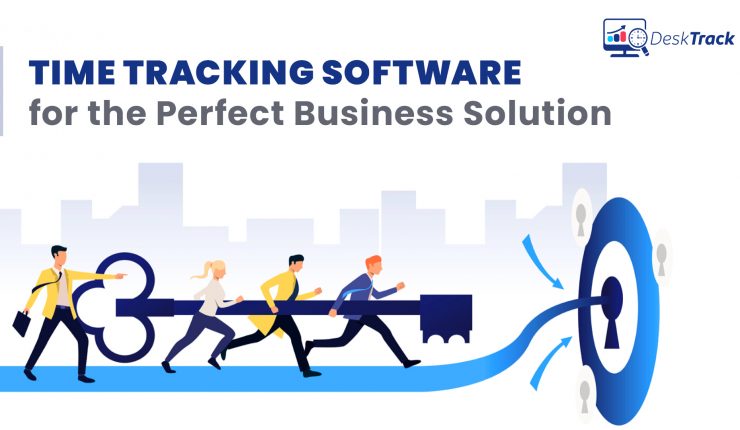 In order to make a considerable growth in business, using such tools like time tracking software is essentially needed. Time tracking software counts an employee's working time and calculates his time of accomplishing a specific project. A business is always looking for financial growth; additionally, it must evolve this software to calculate performance time to attain success. The software is counting how much time you are putting into completing a project or task. Better software and effective working potentials are the two significant elements that can lead to better outcomes. It not only gives better earnings; however, it also brings improvement to employees' performance.
Statistics of Time Tracking Software:
Managing employees' work time, performance, and quality of time investment is crucial for assessing productivity from a professional perspective. Therefore, being a professional business, one should evolve this software. As per statistics report of global employee's time investment, Work performance rate and browsing work sites have improved up to 143% and 65%. 17% of employees tracked their time well, alongside the global market for time trackers has increased hugely. Additionally, it is also expected that within 2025 it will rise to 20.69. Additionally, a remarkable appreciation in CAGR is accountable for the efficient impact on COVID19.
Why Time Tracking Software is a perfect solution to The Business
As we know, 2020 has changed the whole business scenario to a different level. Competition is enormous, whereas revenue is less for many companies. The world economy has melted down tremendously; therefore, adopting new software is essential to leap in terms of profitability. Time Tracking Software counts the total working hours of an employee. It generally measures the total hours of working on a definite project. It aids in managing the taskbar of the employee. If an employee is overtly working due to such work pressure, it also helps the management compensate him rightly. Time tracking software primarily assists companies in accomplishing any specific project on time.
Additionally, it improves employees' performance and teaches them time management. Besides counting the total working hours, it also helps to count the overtime matter. The software discards compensation issues and eliminates the headache of deprived employees. Like, much another thing, time management is one of the highest-rated parts that need attention. Time tracker resolves these issues altogether. It makes a more affluent decision on how the project must proceed or the manner of working. It makes a better schedule for your entire team who are working on a project. 
The time tracker software is a completely flagged computerized application that records too while working; therefore, it also keeps information. It is also safe for your system as it has a better backup system. These features always accelerate business to a better growing position in the competitive market. Employees are an asset for any company, so if you add a system that can record the whole working process and show your employee's accountability well, then no option can be better than that. Besides maximizing your system's efficiency, it also boosts up your business well.
Productivity and Report Glossary:
Measuring employees' growth is the key that successfully leads to a company's overall improvement. Therefore, effective monitoring is needed for getting the desired result. A little productivity report glossary is shown here to get a better idea. We will use some technical terms, namely, Active Time, Inactive Time, Unproductive, Productive, and Neutral Apps. Now let get into each term-
#1 Active Time: 
We understand an overall counting of daily work timing by the term busy time. During report prep, how many times the employee uses a mouse and keyboard is known as Active Time.
#2 Inactive Time: 
Contrasting the overhead situation, how much time the system is untouched or unused is known as Inactive Time. It calculates the quality products of the employee.
#3 Productive Websites and Apps: 
Some mainstream apps are usually used for office work. Alongside, some different websites and apps that suit rare job roles are also counted as one of the topmost merits of monitoring tools.
#4 Unproductive Websites and Apps: 
On the other hand, unproductive apps are used for personal and entertainment purposes.
#5 Neutral Apps and Websites: 
The hidden part of previously uttered apps like social media YouTube is unpredictable and unrecognizable. In a profound understanding, you can't judge whether the employee is watching a movie or doing something professional as per his job role over the internet. 
Conclusion
Now it's time to wrap up quickly and look into the discussed software once again to get its cracks of the matter. Time Tracking Software is absolutely a game-changer in the present business scenario as it aids to record and calculate the crisp time of working. Time tracker is safe to use and aids the company in attaining huge growth from the outer market. The time tracking software can also sync with the project management software to count an employee's productivity accountability. Alongside, it also increases the revenue.
Moreover, the DeskTrack is an award-winning and game-changing technology that can lead to the highest revenue for any business organization. By evolving and adapting this software, a company specifically its Human Resource Department, can monitor and identify their employees and their efficiency and skills. Knowing your employees working for your project and knowing their skills is immensely important. Better knowing always leads to better management. Nevertheless, to sum up, the idea of time tracking software, it can be stated that it enhances the digital timing attendance and working experience of an employee and gives a better revenue generation to the company.