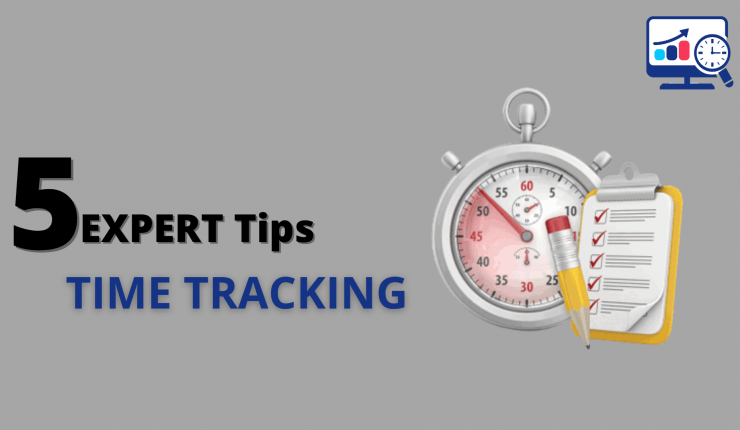 Time is money, and if you want to become successful in your life, you need to gauge your time. Whether you are a freelancer or a full-time employee, time tracking is the way to go forward. It would become crucial for the success of a business, to track and measure the activities of your personnel. A time duration calculator can be a great help in tracking your time, you also need to track the time of your team, to be efficient and effective in your business. You can only make your business productive by assigning small tasks according to a specified time, this would make your team effective and productive. 
In this article, we are discussing 5 experts tips to get the most out of your time tracking
Time bounded projects
All your business projects should be time bounded, break the tasks into small portions, and assign the duty of each of your employees to fulfill the tasks on the assigned time. Use a time duration calculator for each of your small tasks, what should be an appropriate time to complete this task and stick to it? You need to adopt this strategy, whether you are managing a project team, or doing a project individually. When you work according to prescribed time intervals, it can be great for your productivity and performance at the individual as well as team level.
Use tools to track your activities
You need to track the activities at the individual and at the team level, you can use time duration calculator tools, calendar tools, activity management tools for monitoring your progression of activities. Activity tracking is the best way to complete a project on time, without wasting extra time, you need to understand, all the activities are connected with each other, when you complete one activity just in time, you can start the next level of activities, you can use the time finder calculator tool to allocate the appropriate time for a certain activity.
Remove bottlenecks in the project
There are always bottlenecks in the completion of a project, for example as a major you need to remove the bottlenecks before the creation of a team. For example, you need to manage the highest SERP of your digital business. You need to allocate all the activities according to a predefined time schedule, if the task is more than 24 hours use a date interval calculator to assign a task to team members. For example, if you think your content writer can't produce the required quantity of content per day, outsource another talented content writer and remove the bottleneck before time, so your SEO team can perform their task just in time, and you can earn high profitability by better organic traffic.
Motivate your team
You can motivate your team members to do extra, for completing the task on time, it can be great for your productivity. The motivation should be in the shape of financial benefits along with a promotion, this would the whole team gel together, and everybody would try to perform better, this would create a synergy in your team, and they would try to achieve the common goal and objects, use the time calculator to specify the time for a reward. Motivating a dedicated employee in front of the team members can be great.
Use PDCA cycle
Use the PDCA cycle (PLAN-DO-CHECK-ACT) to improve your productivity. When you use the PDCA cycle for improving the compilation of projects for your company, it gradually makes you the market leader, the main reason you are always tracking your performance. You can estimate how much time is appropriate for the completion of a task by using a time duration calculator, this can make your business a place where you are always in pursuit of improved productivity.
Conclusion: Time management is key to become competitive in your individual life and also in business life. Competitive companies follow a strict time management schedule to achieve their goal and objectives.