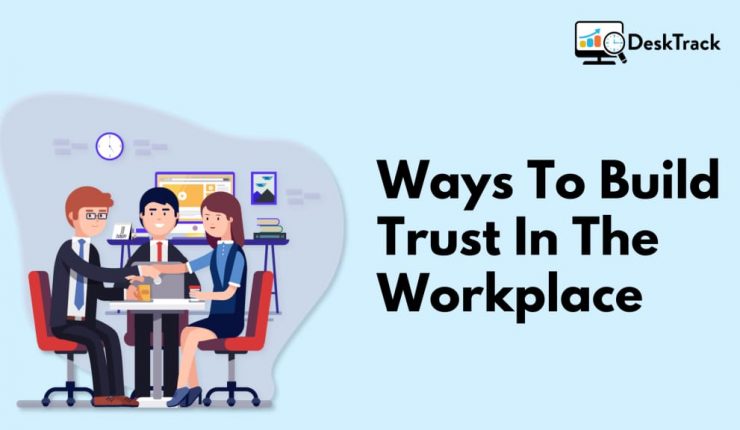 According to a recent survey from Edelman found that one in three employees doesn't trust their manager and another survey from EY proves the number is even less. These statistics are shocking as without trust employees are more likely to be unengaged and unproductive.
Trust from both the sides impacts the manager's ability and to inspire and motivate the team. When people trust you they have confidence in you. Aligning your words and actions is the pillar of building trust in the workplace and leads to organization success.
Action matters if you want to gain employee trust and engage them in your business. Starting from managers it's important to have involvement in every step to create a bond of believability that motivates your employees to make an effort to make an organization successful.
Some Ways to Build Trust in the Workplace
Be Honest & Supportive
Employees should know you are honest with them even if the truth is difficult to hear. Be also sensitive to their feelings and try to give constructive feedback. Your employee needs to feel comfortable while sharing a problem with you. 
Answer Constructively
Ask them about their problems or reason for frustration and respond constructively to their problems. Also, ask what you can do to help. Maybe they just need a listening ear.   
Stop Micromanaging
You can maintain some level of control over your employees so that they don't feel micromanaged. Micromanagement can have a profound negative impact on your employees. One of the best ways to avoid this you can use Employee Activity Monitoring Software. With the help of this, you can divide the task properly and also see how your team is proceeding toward specific goals.
Build Proactive & Trust-worthy Behavior 
Employees learn about the culture by seeing the behavior of the management. Show your team you value teamwork and trust qualities. Build accountability in everything you do and give credit when they work hard.
Guard Your Employees
Don't talk about any employee behind their back as other employees think you do the same with them. Best way to build trust when they know you support them whether they are present or not. Keep in mind that every action lines up with a trustworthy image. 
Be With Your Words
Always be on your words, if you make any promise or commitment fulfill that. If you are not able to complete that, be honest this will enhance your relationship with your employees. 
Share Important Information
All the important information should be shared with the team, this will show that you are a team player, and helps to build credibility with your team. One can prefer the Productivity Monitoring Tool to discuss project strategy and everyone will be aware of the crucial tasks. 
Summary
Trust is a necessary building block for a productive and safe organization. This also increases the employee experience. Hopefully, these ways might help you to build a more open and trusting environment in the workplace.