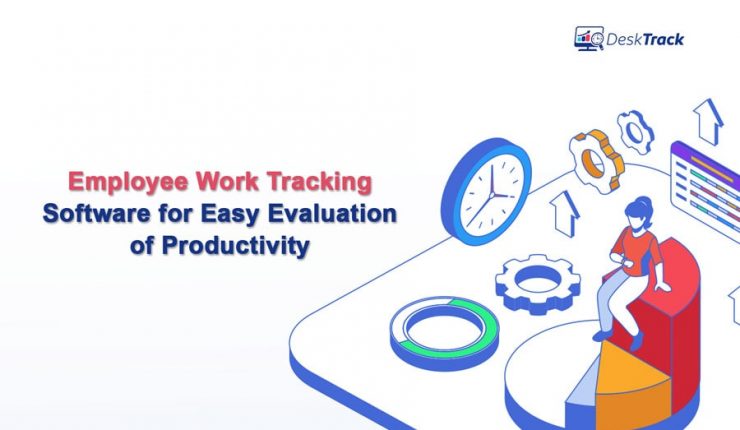 Presently the market is flooded with a vast range of employee work tracking software because of multiple reasons. Easy evaluation of productivity and management made companies go for the work management system. 
Employees waste a lot of time while in the organization. Approximately an employee spends 2 hours per day removing distractions at their job. Therefore, employee monitoring and implementing time management techniques can help them improve productivity and efficiency with the help of employee work tracking software. 
Table of Contents
Employee Work Tracking Software for Easy Evaluation of Productivity
However, selecting the best one for your organization can be a little difficult as there are unlimited options available in the market. So, check all the features and requirements of your organization before buying any one of them. 
What is Employee Work Tracking Software?
Employee work tracker is a tool that helps to track employee per day activities and provides detailed data on performance and efficiency. It helps employees self-assist themselves and manage their workload for better outcomes. 
Also, it will help HRs, managers, and admins to have a tab on employee behavior, attendance, productive, and unproductive hours, work progress, and skill gaps without bothering employee privacy and comfort. 
The work management system is mainly used to consider the time spent on work, performance, and productivity of employees during their working hours. 
Benefits of Employee Work Tracker
Employee work tracking software is used by employers to manage their payroll and timekeeping needs. It allows the employer to track employee hours, pay rates and other information related to their payroll. This software can also be used for other benefits such as:
Payroll processing. The employee work tracking software can be used for employee payroll processing. This includes calculating wages, deductions, taxes and benefits based on the employee's pay rate.
Timekeeping. The employee work tracking software is often used as a timekeeping tool for employees as well. This allows employers to keep track of how long each employee has worked in a day or week. The software allows for easier management of overtime hours as well as vacation days which can be tracked in real-time by the employer through this application.
Improves productivity and morale-
Top 10 Best Employee Work Tracking Software
In the past era of the epidemic, technologies have been innovated for simplifying the tracking and monitoring of employee activity, suspicious behavior, or insider threats. But now, this software or application is helping a lot of companies and employees in tracking productivity, monitoring health and wellness, and enhancing employee engagement.
So, here we have listed some of the best employee work management software that can help you and your organization to reach its objectives with ease and better outcome. Also, you can choose the best fit as per your business needs: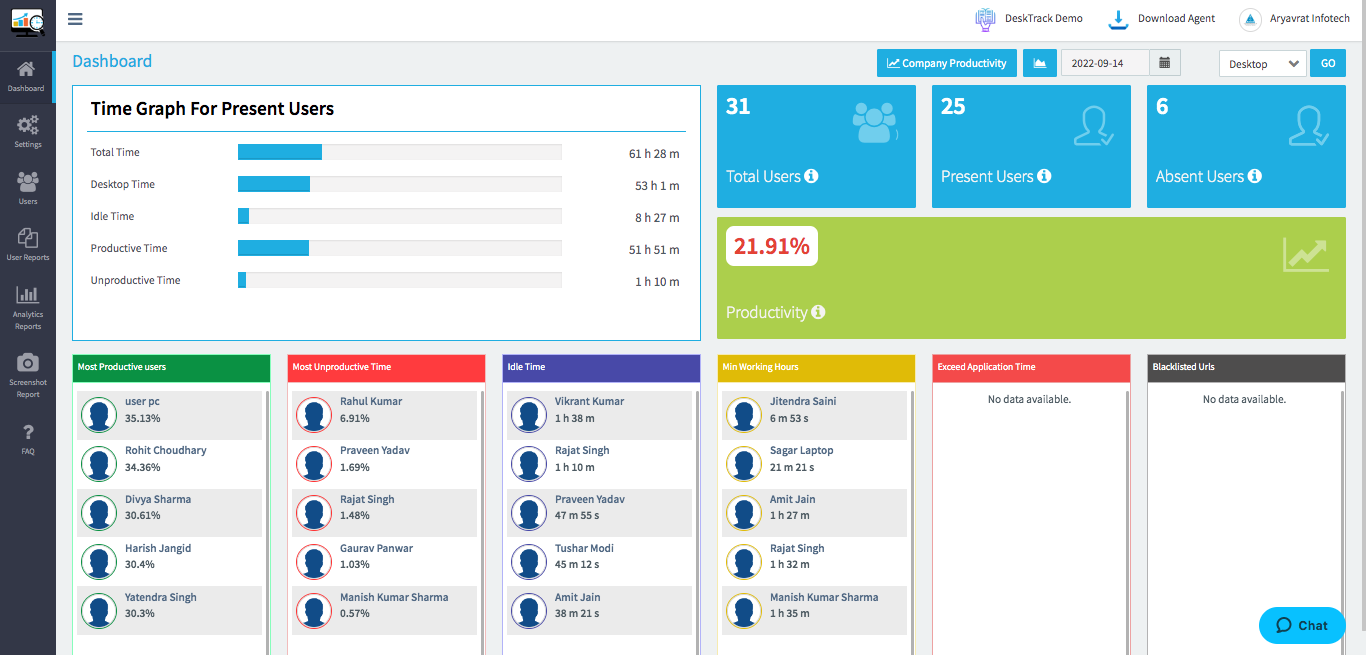 One-stop solution for Work From Home, Remote, Freelancers, and In-house Teams to boost productivity and employee engagement with detailed reports in real-time. 
Key Features
Workforce Analytics

Desktop Monitoring

Activity Time Tracking

100% Transparency

Productivity Booster
Pricing
DeskTrack contains three different modules, and the pricing starts at $2.99/user/month and can pile up depending on the advancements or modules you choose.
2. ActivTrak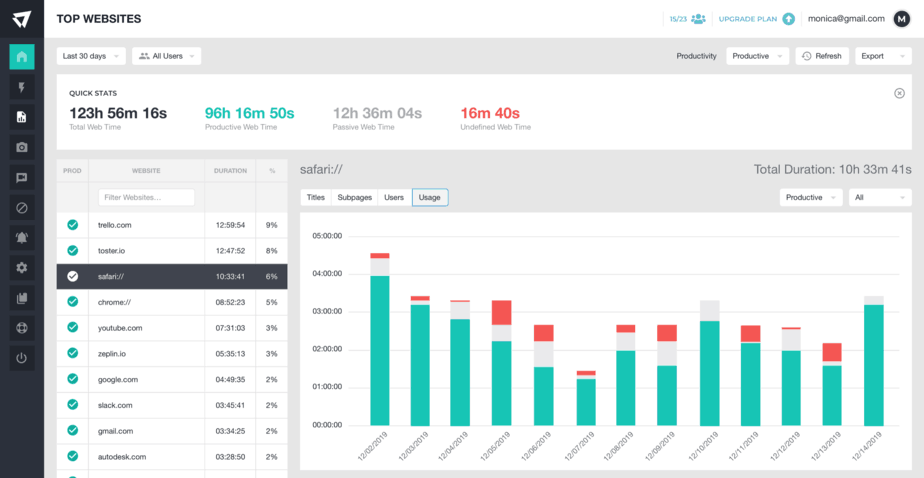 Increase overall productivity of the complete workforce in a manageable and uniform manner rather than performing as hidden spyware.
Key Features
Employee activity reports

Team summaries

Time tracking

Screenshots capturing

Alert notifications
Pricing
ActivTrak pricing plan starts free and has three more modules that can be chosen as per needs. 
3. Clockify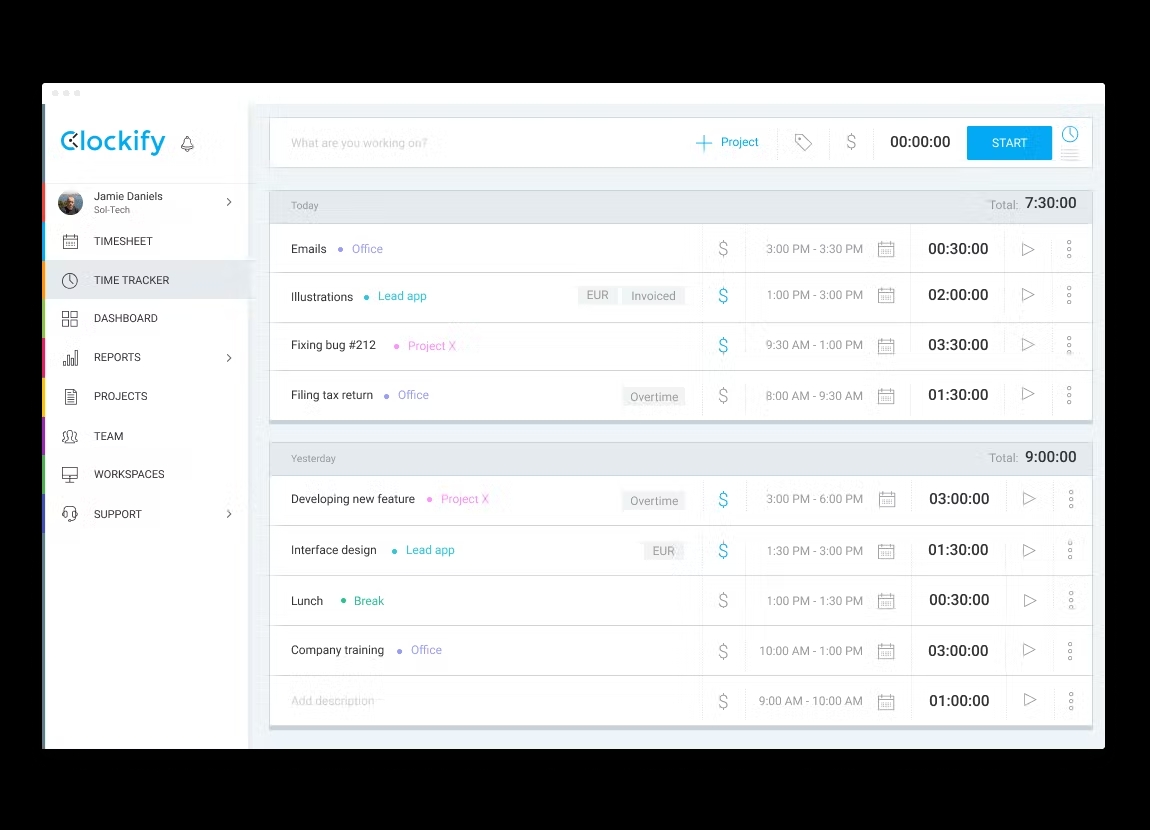 With employee time tracking and monitoring capabilities, generate detailed reports of employee working hours, the progress of planned outcomes, and where they are engaged. 
Key Features
Timesheets monitoring

Time tracking with the stopwatch

Work scheduling calendars

Log in/out 

Downloadable data reports
Pricing
Clockify Pricing Plan starts from BASIC – Administration $ 3.99 and has three more modules that can be chosen as per needs. 
4. ProofHub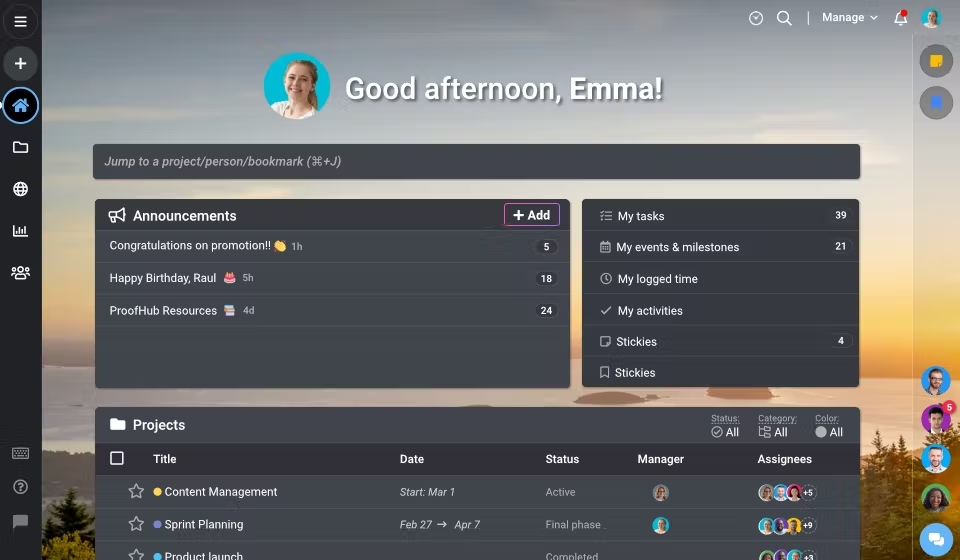 A great user-friendly UI software contains multiple features used for employee project reports to help in managing projects, tracking time, and collaborating with employees. 
Key Features
Online file sharing

Proofing and review

Group chat

Custom project workflows

Note-taking
Pricing
ProofHub has two different modules for users named essential and ultimate, which starts with $50/month if billed monthly, or $45/month if billed annually, and the other one with $99/month if billed monthly or $89/month if billed annually.
5. Monitask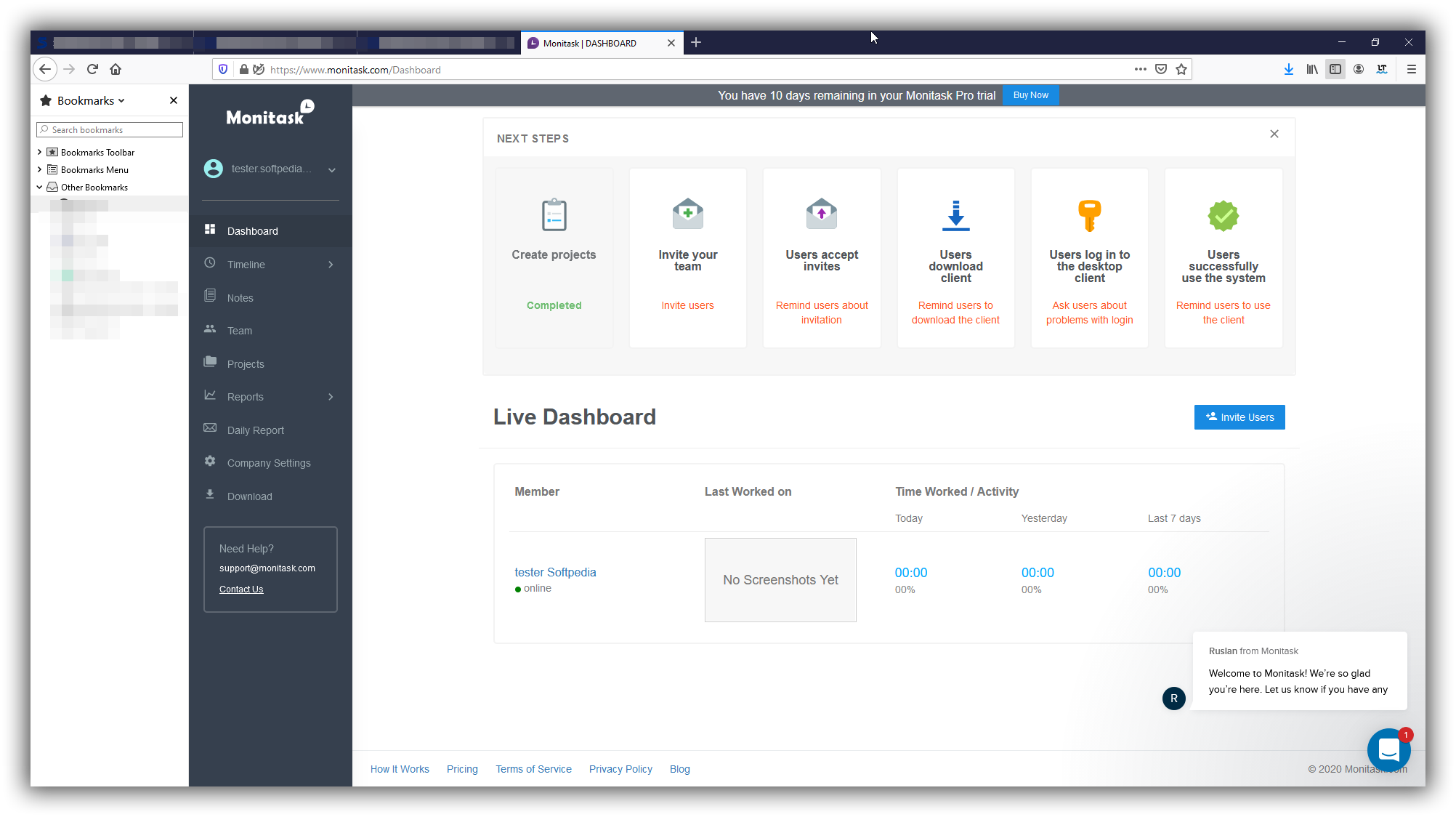 Track employee work performance and boost workforce productivity with project management functionalities and a screen recording feature that takes screenshots and prevents employees from using unproductive web pages and apps during work time. 
Key Features
Time and resource tracking

Attendance tracker

Daily log in/out 

Online timesheets

Data insights and reports
Pricing
The Monitask pricing plan starts at $5.99/month/per user and has two more modules that can be chosen as per needs. 
6. Time Doctor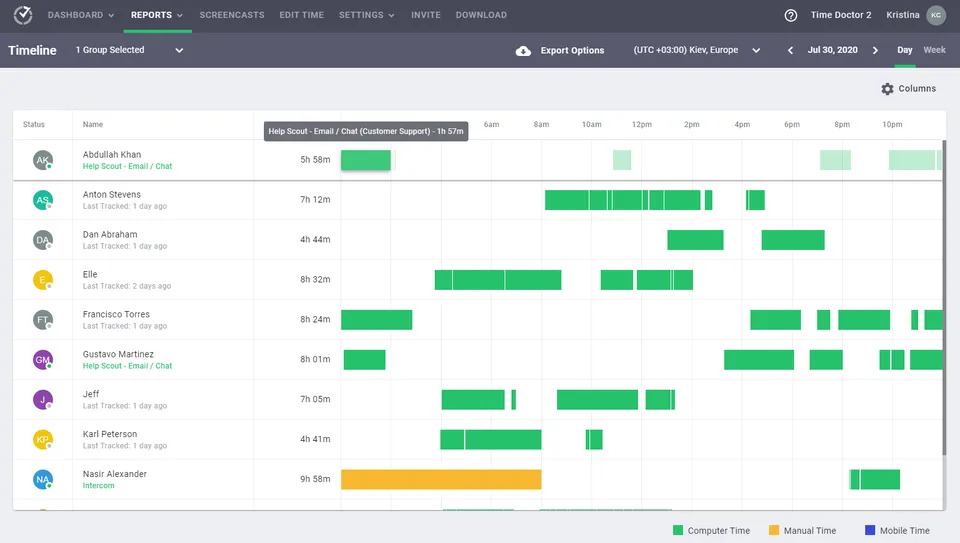 The best fit for distributed teams and hybrid work models that help them improve productivity by tracking how employees utilize their time at work.
Key Features.
Time tracking with keystroke recording

Offline time tracking, activity, and idle time monitoring

Billing & invoicing management 

Billable & non-billable hours

Browsing management
Pricing
Time Doctor has two payment plans, a solo user plan and a team plan starting with $5/month and $9.99/per/month. 
7. DeskTime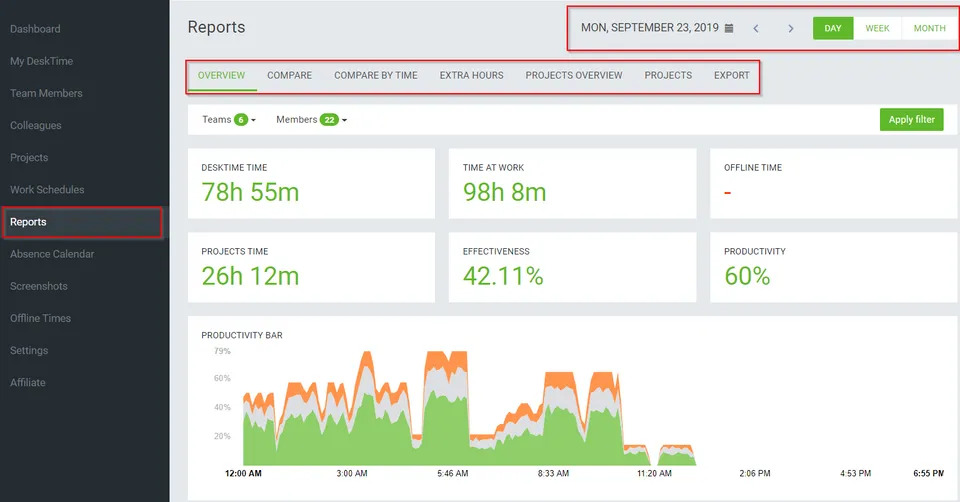 The software with unlimited features for tracking and monitoring an employee from anywhere and anytime whenever the user switches on or off its system. It provides the complete data of activities performed by any user. 
Key Features
Desk Time automatically starts as your turn on your PC

Apps/Websites can be marked as productive/unproductive

Calculates bills based on the time spent on each task
Pricing
Desk Time has multiple pricing plans (Pro, Light, Enterprise & Premium) starting with a free trial to paid plans with unlimited features. 
8. Hubstaff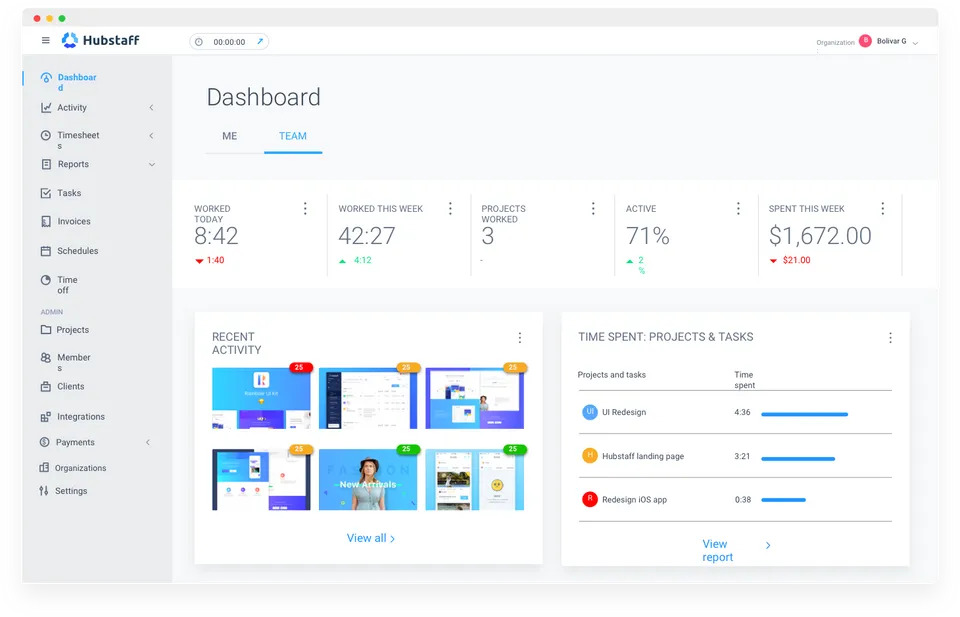 Manage reporting, invoicing, attendance, and assessments through a single integrated platform and improve time management for your complete workforce.
Key Features
Activity tracking & idle time monitoring

Automatic time capture & historical reporting

Compliance management module and browsing history
Pricing
Hubstaff's pricing starts at $5 per month and can boost based on the features you select as per your requirements.
9. Zoho Projects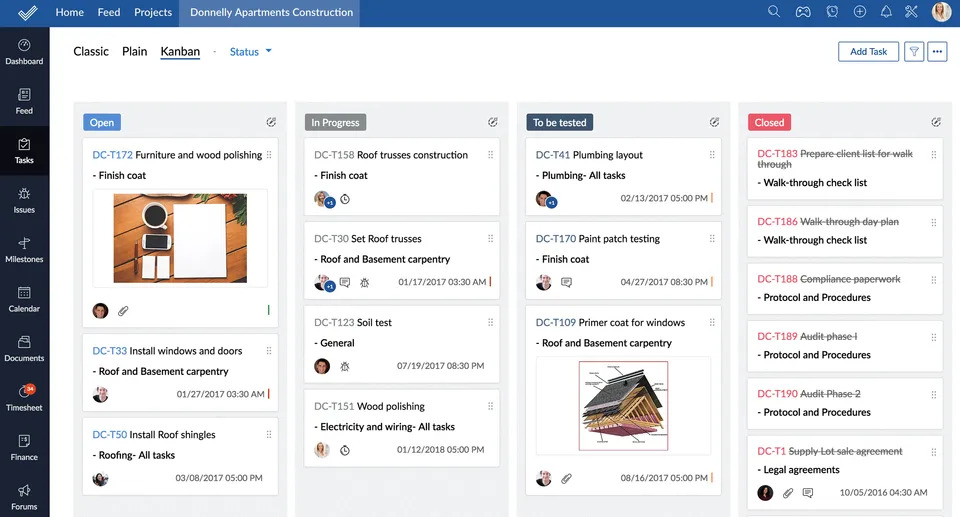 Zoho employee monitoring made especially for SMEs to build, set, specify and monitor tasks while figuring out evaluated project expenses and making budgets accordingly.
Key Features
Easy setting and tracking

Identifying gaps, inefficiencies, and bottlenecks

Alert notifications 

Improve individual performances
Pricing
It is free for small-scale teams, and paid plans for large-scale teams start at $20 per month and can increase up to $80/per month.
10. Toggl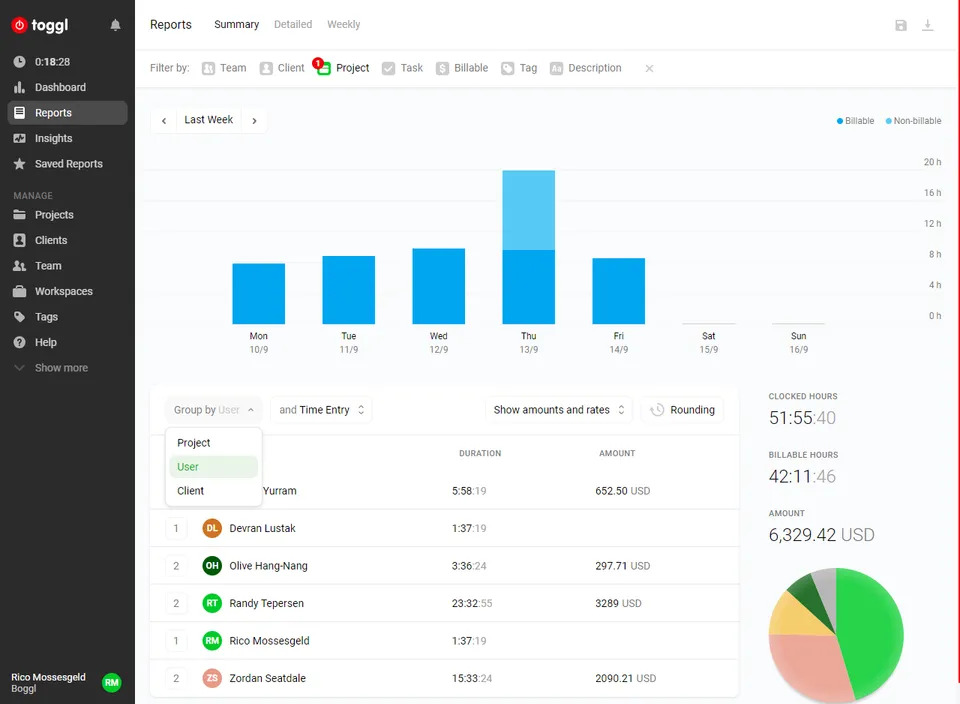 Create, build, assign and accomplish organizational projects by estimating budgets and timeframes for each one of them. 
Key Features
Auto tracker

Calendar integration

Schedule reports to email

Project estimates & alerts

Billable pre rates
Pricing
Toggl has multiple pricing plans (Free, Starter, Enterprise & Premium) starting with a free trial to paid plans with unlimited features. 
Conclusion
In this fast-moving digital world, the administration of employee work performance and progress must be effortless and manageable. Because the absence of employee engagement and productivity may reduce the expected outcome and efforts. Monitoring and tracking employee working patterns and their per-day activities leads to understanding them better. Also, it helps to identify the gaps, struggles, distractions, top talents, under and over-utilized resources, and many more that can help your organization grow or improve in different aspects. 
Integrating employee work tracking software can help your employees in their self-assessment and boost their productivity. However, employee transparency and freedom should be kept in mind while introducing them to the new implementation. And the above-mentioned software can help organizations fulfill their expectations for better outcomes in the long run.