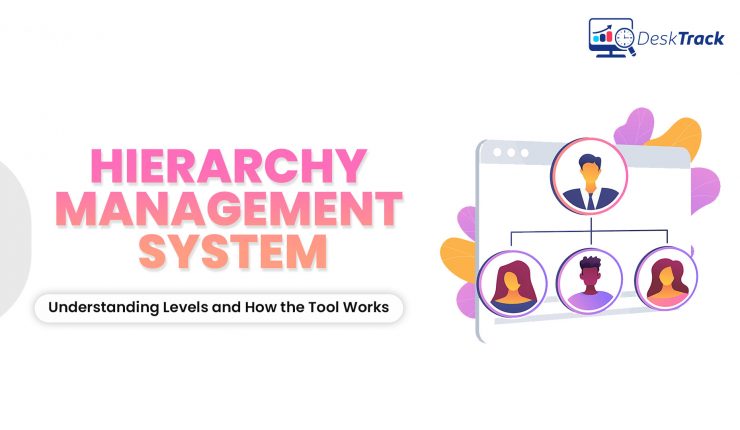 A firm with a large workforce runs its business in a hierarchical structure. It is based on a multi-layered hierarchy within the organization within which multiple levels of management are connected through a chain of command. The number of levels in an organization grows as it expands, and the structure becomes taller. However, managing each level is quite a task, and so is why investing in the hierarchy management system is a wise decision. The tool helps in project time tracking and management for the seamless flow of the business.
Table of Contents
Hierarchy Management System: Understanding Levels and How the Tool Works
An organization's hierarchy places a few skilled leaders at the top, directing operations and strategy toward middle and lower management. Under the top-level positions are managers and other key employers, who carry out the leader's instructions. However, in many cases, managing the assigned project becomes difficult. This is why investing in the tool is something that the organization needs to consider. When it comes to project time tracking management, using the best hierarchy management system becomes vital. The tool allows checking reporting to the higher management team on a timely basis regarding the project.
What is Hierarchy Management System?
Not similar to attendance monitoring software, hierarchy management system definition says Hierarchical management is a workplace leadership structure where employees report to their superiors and are given orders by them. HR assistants, who are the lowest ranking department employee, are responsible for providing administrative support to other HR team members When it comes to the hierarchy of management system, consideration, caution, and common sense are important aspects leaders should follow. Give your staff some autonomy by telling them what you want them to do but not telling them how to do it.
Before we step into the project hierarchy tool, it is vital to understand the overall hierarchical structure of the organization.
The organizational hierarchy structure is divided into three different levels-
1. Top-Level Management
Top-level executives set broad strategic goals for the company and concentrate on the big picture. The top-level management comprises of chief Operations Officer (COO), Chief Marketing Officer (CMO), Chief Technology Officer (CTO), Chief Financial Officer (CFO), and others.
Top management teams are frequently industry experts with a strong understanding of the long-term trajectory of the companies in which they work. They carry excellent powerful communication with a high sense of accountability, honesty, and risk tolerance.
The executive team (or top-level managers) works with the principal responsibility of assessing the firm and developing comprehensive strategic plans. Company policies, significant financial investments, board meetings, stakeholder management, and other top-level managerial duties are frequently high-risk, high-reward decision-making initiatives.
2. Mid-Level Management
<p="center">Middle management is a level of intermediate management that reports to top management and oversees a lower-level management team.
Hierarchically, middle management resides above operational workers but reports to senior management. Operational supervisors, for example, are classified as middle management or non-management workers, depending on the policies of the individual business.
General Managers, branch managers, and department managers fall under middle-level managers. They are responsible for their department's function to top-level management, and they spend more time on organizational and directing duties than senior management.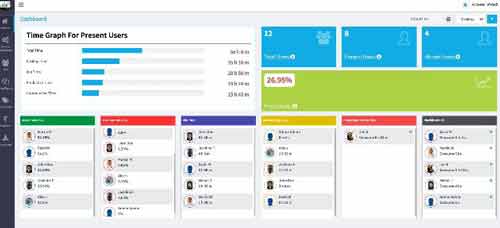 3. Lower Level Management
Supervisors, section officers, superintendents, and all other executives in this management level are responsible for HR control and the guidance of operative staff. Lower-level managers are primarily concerned with the execution and coordination of day-to-day workflow to assure project completion and delivery of deliverables. They are largely managed by mid-level management.
Mapping up the Organizational Project Hierarchy Tool
Setting organizational goals is the responsibility of top-level managers. Middle-level managers are focused on achieving their objectives. They can also manage application and URL tracking. Finally, lower-level managers are in charge of all work units inside a company. When it comes to following the hierarchy in an organization, there is a tree format consisting of A, B, C and D. Here is how the hierarchy tree format works-
The reporting manager works above B, C, and D
B then orders the job and track the project timeline of C and D
C tracks the project timeline of D
However, D doesn't report to any of the above managers but can see the report created on the hierarchy tool done by managers.
Steps to assign a role to a user and How to add a user under a Manager
In today's managerial work, every organization needs a tool that can help in managing every level to coordinate and seamless workflow. There are situations like the communication gap between all three levels of the organization structure and project management. From attendance monitoring to project tracking, for an organization with a large workforce, it is quite a difficult task to organize every level of the hierarchy, which is why utilizing a hierarchy management system by DeskTrack is certainly a good investment.
The hierarchy management tool by DeskTrack is designed to manage a complete multi-level hierarchy process controlled by A, B, C, and D. One of the best parts of this hierarchy tool is you can add or remove the manager as per the need.
We now take you through the tour of using Hierarchy Tool by the DeskTrack, along with How to assign a role to a user and How to add a user under a Manager-
How to Make the Manager as a User?
Go to the User Roles section of the DeskTrack panel and click Manage Role –>. Create a new role right now.
Enter the role's name, such as Manager, and then click Create (Skip this step if the role is already created)
Select the reports you want to save and then click Save Permissions.
Now go to User Roles, select the user you want to make a Manager, and then click Assign Role.
Adding a user under the Manager
Open DeskTrack panel and visit User List
Search the user you want to assign the role of a Manager and click on Reporting Manager option
Click on Add/Update tag to assign a manager for the user
Now enter the Tag of the User (Manager Name) and update
In the User List by Clicking on Reporting Manager Option, you can also check the list of Managers assigned to that user.
Process to inactive Manager as user
Login DeskTrack Admin Account and Click on User –> User List
Look for the name of the user to whom you want to un-assign the Manager and Click on Reporting Manager Option
Click on the Active button to inactive the Manager and click on OK
Once you click on the inactive manager, the reporting manager will not be able to check the report
Benefits of using the Multi-Level Hierarchy tool from DeskTrack
As mentioned above, the need for a hierarchy management system is quite vital. One of the major benefits managers can have using the multi-level hierarchy tool, is the proper alignment of the team as per the role for the respective project. Managers can manage and present project timesheets and analytics as per the role and the project assigned. With different features and user-friendly tools, the Hierarchy management tool by DeskTrack is certainly a good system to invest in. The tool offers unified logins for team reporting and creates daily activity reports. which is vital for an organization to run smoothly.
Conclusion
A multi-level hierarchy tool is an asset for the organization managing multiple projects at a time. For a seamless flow of communication, and tracking up the project timeline, investing in tools is much needed for the long term.