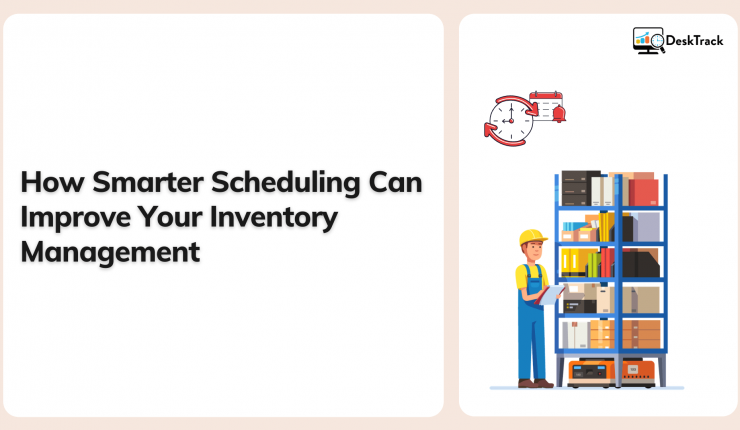 Your business is growing faster than you ever expected: Congratulations! Achieving steady growth is one of the top obstacles facing new companies, and many never clear this hurdle. However, as you've likely realized, rapid growth is usually accompanied by a whole host of new and complex challenges. Inventory management is an area where fast-growing businesses tend to struggle substantially. Effective schedule oversight is a key — but frequently overlooked component — of successful inventory administration.
What Is Inventory Management?
Maintaining the right amount of inventory is akin to walking a tightrope; trying to strike the optimal balance between supply and demand to keep your cash flow steady. Not enough inventory to meet demand usually means losing profits — and customers — to your competition. 
As Union Crate explains, too much inventory also means losing money: You can't recoup your supply costs, plus you're paying storage and security costs for the unsold items. Inventory management strategies tend to involve many complex mathematical formulas and data predictions. If you haven't already, now is the time to invest in strong inventory management software that will handle most of the calculations for you.
Why Does Growth Create Inventory Challenges?
As your business grows, holding your balance on the inventory tightrope becomes increasingly difficult, for several reasons. First, as your company expands, so does your customer base and customer demands. The number of different products in your inventory portfolio typically increases as a result. Second, as the number of products you sell increases, the number of links in your supply chain increases. The network of vendors, distributors, and manufacturers your company deals with tends to grow exponentially. Third, your stock levels for each item often increase to keep up with growing demand. 
While it's possible to use a pen and paper to figure out how much demand will require you to adjust inventory numbers, trying to crunch the numbers yourself can become complicated. Adding inventory forecasting software to your arsenal of tech tools is a great way to ensure you never lose a sale, even when business is booming and hot items are flying off the shelves.
How Does Schedule Management Come Into Play?
In addition to creating increasingly complex inventory issues, rapid growth usually also requires adding more workers to keep up with the increased demands and inventory. Work-Fit points out that being understaffed undermines productivity, can lead to accidents, and can even mean losing your best people over time. Hiring additional employees means another layer of complexity in terms of juggling shifts and keeping schedules straightforward, fair, and efficient. Because your inventory efficiency lies in the hands of your employees, your employee scheduling must run smoothly.
Why Is Scheduling So Important?
Research shows that employee scheduling issues tend to consume an enormous amount of time and energy, more so as your company continues to grow. Even a small mistake can cause big problems for your business. Resulting in understaffing and an inability to meet customer demand, or overstaffing, leading to extra wages and overtime pay. Employee time tracking is also a valuable tool to spot areas where your business is less efficient. Scheduling problems will only increase as your business grows. So now is the time to get your company's schedules under control.
How Can You Improve Your Company's Scheduling?
The key to effective scheduling and time management is investing in high-quality, user-friendly software with a robust range of features to fit the needs of your business now and as it continues to grow. Look for shift scheduling software that makes it simple for both managers and employees to view, repeat, or adjust schedules and to be notified of changes in real time.
Streamline time management issues by choosing a scheduling program with an integrated or compatible time tracking feature — ideally one with mobile capabilities. A mobile timecard app with GPS tracking. For example, can automate the clock-in/out process and help you keep up with who's working where.
As your business grows, inventory management becomes increasingly complex. Efficient and effective schedule management is crucial to keeping inventory flowing smoothly.
Take your team to the next level with Desktrack: Employee Monitoring & Time Tracking Software! Connect to learn more about how to grow your business with fully transparent reporting.