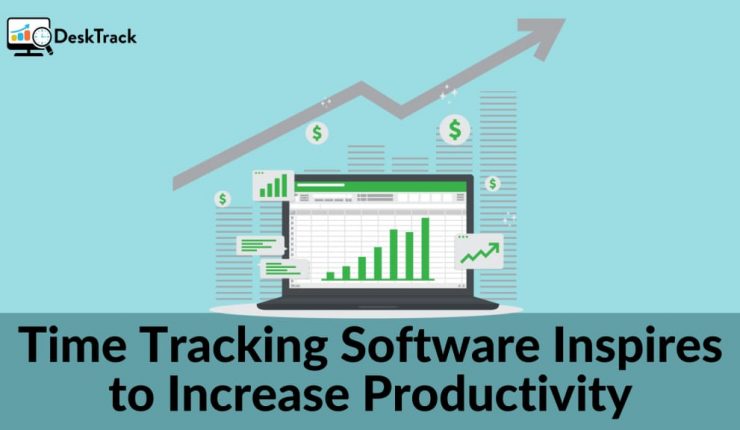 Do you want to increase your productivity? If yes, consider using time tracking software. In this blog post, I will explain how time tracking software increase productivity and how it can be used to track your time in a more effective way.
"Time Tracking is not an easy task". Everyone wants accurate and on-time reports by which it is easier to find how many hours are used in important projects.  With things to the facts, if your employees are not productive then this would definitely affect your business growth.
Running a business is quite expensive. You should optimize your cost to profit ratio as much as possible to make your business grow. Using Best Time Tracking Software to increase productivity allows you to measure outcomes and team efficiency.
Once you analyze where and how the time & efforts investing, you'll be able to optimize your time, better manage your priorities, make accurate estimates to clients, and boost real time productivity with time tracking software to serve the clients in a better way.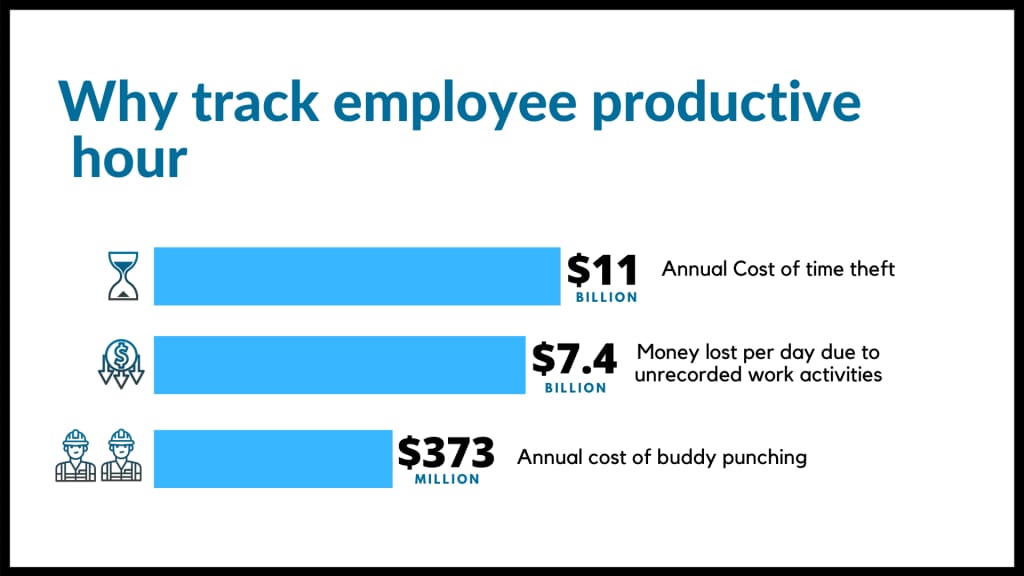 Here, We shall Look at Ways in Which You Can Use Time Tracking Software to Improve
Productivity
Accurate Planning- Planning management is one of the most crucial tasks for a project manager. Here, Automated Time Tracking Software helps you with accurate planning, You can take aid from historical data that how much actual time was spent on similar projects executed in the past.
Focus without Distraction- With time tracking software, you are less inclined to spend your time on anything other than your task. This will allow you to concentrate on your duties and projects. As a result, you will be able to complete your tasks more quickly and efficiently with time tracking software to improve real time productivity.
Assigning Tasks- As a project manager, assigning the task to the right person is one of the key roles. So, employee productivity time tracking would give the manager a clear picture of the available employees. Apart from this, you can also be able to determine employees according to their skills and expertise.
Acknowledge Wasted Opportunity- The main reason behind the less productivity is idle hours which means there is often a situation when some employees are lying idle and spending a lot of minutes executing simple tasks. So, with a productivity tracker for employees, you can also maintain the balance between overburdened employees and those who are not working.
Record Keeping- Time Tracking Software maintains a detailed record of the employee working. The user/employee can easily handle everyday tasks and projects. As a manager, you would have access to all this information on the dashboard to know where the organization is lacking in Productivity.
Time Utilization- Time tracking software you to keep track of how much time you spend on each task. Utilizing your time in the most efficient manner can help you to improve productivity with time tracking software work.
Get rid of any potential obstacles in the project- Every team has members who take longer to complete their tasks and assignments than others. There are two possible reasons – either they are very dedicated, or they are stuck somewhere. Project managers and business owners can use time tracking tools to develop a better understanding of everyone's time and work to help to detect any obstacle in the progress of the project.
Work Completion on Deadline- It's amazing to see your tasks and projects get completed as planned. With time tracking software, you can actually experience it each day. You can schedule your tasks & allocate time at your own pace, and you can see how much you have accomplished. As well, this practice will help you to increase productivity with time tracking software.
Reasons Why You Need To Track Time
Time Tracking is a type of productivity tracking tool that we can use to analyze our performance or productivity. When it comes to the team manager then it is important for him to know where his staff is spending their working hours. It is not only helpful for the management but also for the employees. Productivity time tracking software helps employees to identify their own problems so that they can make strategic plans to improve their performance or productivity for the next time. 
List of Best Time Tracking Software to Increase Productivity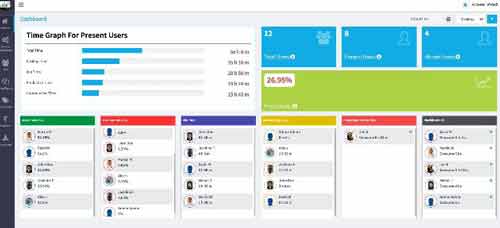 1. DeskTrack: A Productivity Time Tracking Software 
DeskTrack is a Best Time Tracking App to increase employee productivity. It keeps track of your employee's activities during working hours. It provides necessary information about your employees which you need to know as a team and project management.
It Includes many features to solve all your problems which makes it different from the other tracking tools already there in the market. The objective of DeskTrack is to serve you the best services at a minimum cost.
Strengths
Simplified Comprehensive Dashboard
Custom Reporting Feature
Time Tracking with Screenshots
Productivity Tracking
Detailed Analysis of Time
Accurate Reports
Mobile Tracking
Weakness
Geofencing is not available
2. Desktime: Employee Productivity Tracker
It is the employee time tracking software to improve the productivity of the remote and distributed teams. DeskTime not only measures time but also evaluates your daily efficiency and productivity depending on the URLs, and applications you categorize. This indicates that the more time you spend on productive applications, the more productive your day will be.
Strengths
Daily productivity timeline
Auto screenshots
Shift Scheduling
Invoicing
Document Tracker
Weakness
No automated reminder alerts
Single user availability in free plan
3. Rescue Time: Productivity Management App
If you are looking for an automatic time tracking app that works across different devices then RescueTime is for you. The RescueTime application also works as a website blocker, where you can identify the URL of the distracting websites that cannot be browsed.
Strengths
Automatic Time Tracking
Website Blocking
App Integration
Custom Daily Schedule
Weakness
No ability to set up projects
Limited customer support
4. Timely: A Time Tracking Software
Using Timely, you can manage team time and track time for projects with automatic time tracking. Keep track of how long tasks take in hours and how much they cost.
Moreover, you can monitor employee performance by checking what tasks they spend the most time on, instantaneous visibility in real-time and KPIs.
Strengths
People Time Management
Shareable Reports
Team Creation
Modification of Entries
Invoicing and Payments
Weakness
Unable to work offline.
Complicated customer support
5. Toggl: A Productivity monitoring tool
With Toggl you are able to track time in a cloud-based and offline way. It offers a number of features like offline support and cloud-based tracking. Toggl is a project management solution that tracks time for projects. Billing hours, timesheets, reports, and exporting of information are all possible within the tool.
Strengths
Time Tracking
Project Setup and Reporting
Export Data
Offline Support
Mobile Apps
Weakness
Limited report customization
Complicated setup.