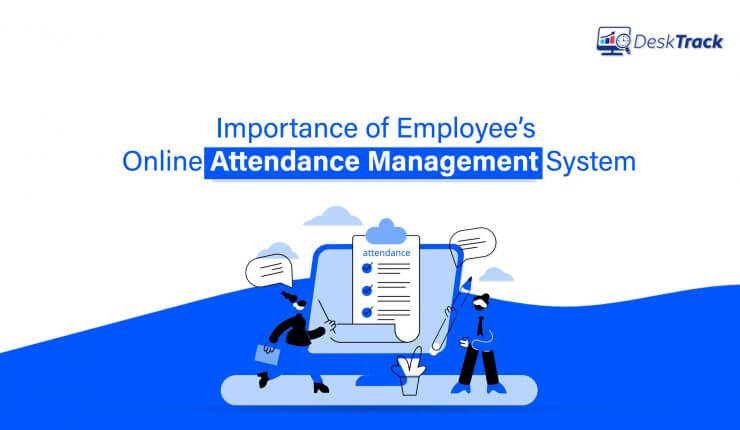 No matter how big or small your organization is, having a proper attendance management system for your employees matters the most. Employees taking regular leave or not following the attendance system can hamper the overall work schedule and project completion. In this situation, knowing the importance of the attendance monitoring system is quite vital.
If you are wondering why the attendance management system is important in a working workplace then you should know that each employee gets a timeline for managing any project. Attendance Management Systems helps in calculating the total working hours. This is especially useful if your employees get remuneration on an hourly basis. You need to work on the calculation of the actual compensation you need to pay to employees. Moreover, you need to check if you owe any employees overtime pay. 
Following and understanding the importance of the attendance management system will not only help employees to work as per the schedule but higher authorities to keep an eye on leaves taken by the workforce. Companies face huge losses due to irregularities in the attendance system. According to one stat, "it was found that manual employee attendance cost $373 million per year & 10% of employers have taken time off employee timesheets.
What is an Automated Attendance Management System?
An attendance management system tracks employee working hours, login time, departures, breaks, and time off in order to prevent employee time theft. Employee attendance is managed in various ways, from punch cards to spreadsheets to biometric devices and automated attendance management systems.
Importance of Attendance management software in any organization
In the worst-case situation, employees may face such a situation at the end of every month when creating the timesheets with HR. Not following the attendance monitoring system will result in a lack of employee productivity and morale.
Organizations face payroll irregularities, compliance concerns, and other issues in case of a lack of an employee attendance system. By replacing paper-based timesheets with proper attendance management software, firms can save time, decrease administrative labor, and eliminate long processes.
In the digital world, the employee online attendance management system is more important. Many companies are adopting this system to track the clock-in or clock-out time of employees automatically. Now, Here we understand the importance of an online attendance system.
1. Tracking Employee Performance
One of the reasons why the attendance management system is important is because it helps employers to check the overall performance of the employee. Using the timesheet, the employer will be able to check when the employee arrives and leaves. Also, the total hours the employee gave to the company on a daily basis. This further helps to know the overall pay to be given to the employers after calculating the month.
2. Easy to Process Payroll
In many large organizations, inaccurate records of attendance can result in spending more money on overtime payments. Online attendance management systems can give accurate results helping to reduce the burden of extra payments to employees as a part of the monthly payroll.
3. Helps in Calculating the Rate of Absenteeism
Absenteeism rate calculation is important in sectors where people work shifts. An employee attendance monitoring system helps in knowing the employee's rate of absence, which will allow management to know when to have replacement workers for the job and for other costs further rise. The online attendance management system further helps in measuring Direct and Indirect costs. 
Read More: Benefits of Online Attendance Management Software
Direct costs are those expenses that the employer faces due to absenteeism by an employee. Indirect costs are those incurred indirectly due to the continuous absenteeism by the employee. 
4. Managing Remote Workers
Another major importance of an employee's online attendance management system is it allows employers to manage remote workers. Since many companies have now asked employees to work remotely, using an online attendance management system can bring down the stress of keeping an eye on these employees. Since the system will have advanced features for monitoring the activities of employees, things can be handy for employees. Upon implementing the system, there will be complete transparency between employees and employers. The system is completely cloud-based and helps with real-time monitoring that would further assist in payroll processing.
Conclusion
The use of technology with cloud-based features enabled organizations to keep a complete track of employees' attendance. Once you understand the importance of the employee attendance management system, you can go ahead to invest in the right tool. The ultimate aim of using such tools is to keep things flawless and transparent between employees and employers.