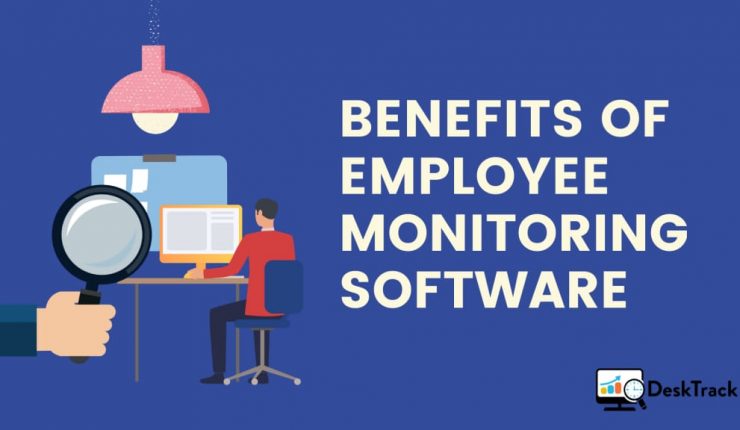 Employee Productivity is the topmost concern of organizations nowadays, especially in the form of lost productivity in the workplace.  It happens too often that employees will misuse their privileges causing lost productivity for the company, deadlines not being met, and an overall longer time to complete the job at hand.  
This causes a huge amount of money lost each and every year which many companies do not even realize if they are not actively controlling it.
Nearly 64% of employees visit non-work related websites each and every day on the job.  Of these people spend an average of 2 hours per day.
Internet surfing of non-work-related nature results in up to a 40% loss of productivity each year.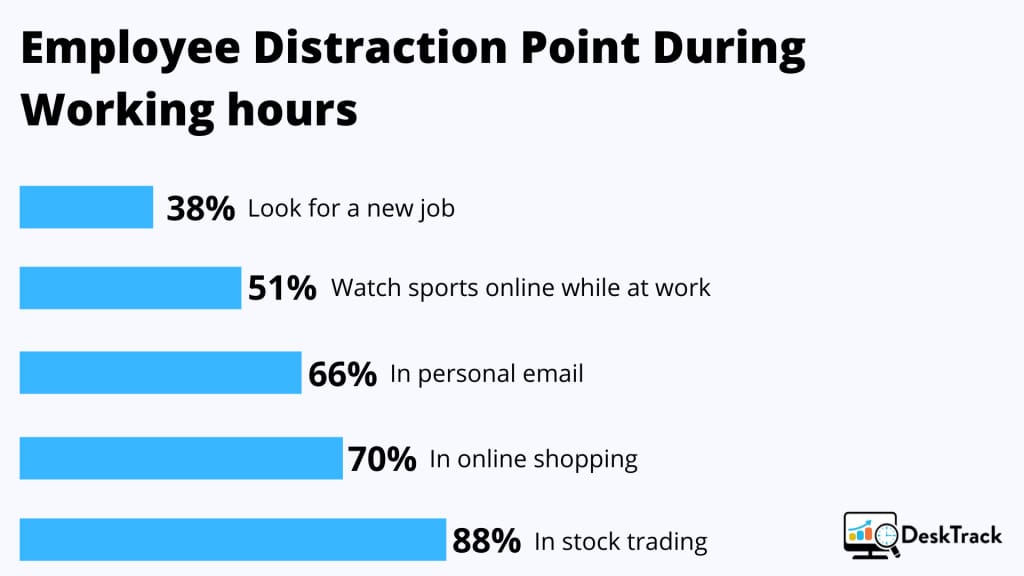 To get rid of that organization is moving towards the Employee Monitoring Software. A survey found that nearly 45% of organizations now monitor employees' activity performed during working hours. This figure continuously increased from 2015 when only 18% percent of companies monitored employees.
What is Employee Monitoring?
In general terms, Employee Monitoring tracks the activity of an employee on the job. Through software, employers can watch the online activities of employees.
Every company or organization pays money to its employees on a full-time basis. If a company strategy is 9 hours as its full time, then the employer will pay accordingly. But in every organization, some employees are there who are wasting their productivity hours by doing unwanted things. How to avoid such things? 
Well, there is many Employee Monitoring Software now available in the market, you can use them which helps your organization to increase productivity.
Using employee monitoring is one of the best things in a company. It is because, for every time, it is impossible to keep an eye on the workplace on every employee. But if you are using employee monitoring software, then you can easily keep your eyes on your employees at any place.
Benefits of Employee Monitoring
Improving Productivity and Flexibility
Flexible working hours and working remotely are trends that employee monitoring plays a part in. It is being used by companies as a tool to track working hours and more importantly measure productivity.
By Monitoring Employee Activity companies can determine how they're spending working hours and whether or not their actions are productive or non-productive. It can indicate whether or not there is a need to intervene and take action or provide further training.
The summary report that it generates user activities will give you a great overview of which employees are productive and which ones are not.
Check Attendance
You can check the regular attendance of your employees. So that you can see whether they are doing well or not and whether they are regular or not.
Data Security:
Insider threats represent a big risk for companies nowadays. Whether intentionally or unintentionally there have been a number of data breaches. An employee monitoring software can check out the hiding things. Employees can't hide anything from employee monitoring and that is the most significant thing that they can't do any bad things which can affect their workplace.
All in all, you should have a clearer understanding of the trends and statistics that gives insights into the benefits of Employee Monitoring Software. 
All these things you can get from Desktrack – an Employee Monitoring Software. It is an all-in-one centralized and the best Support provider Employee Monitoring Software.