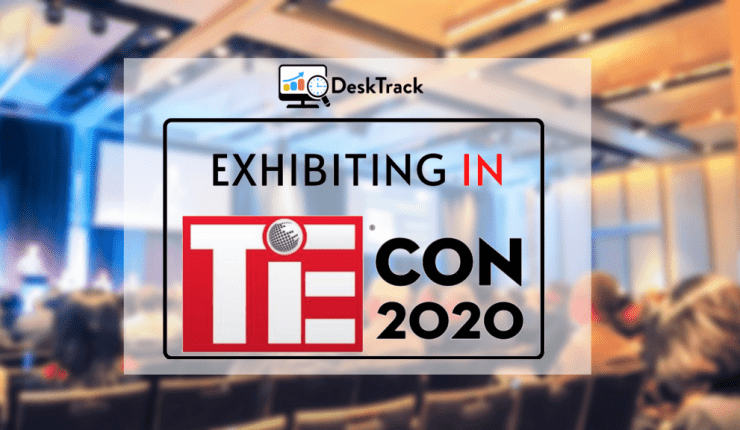 Aryavrat Infotech is a global web app solution and development service provider with its vigorous presence in California. Aryavrat helps you to make your vision digitized on the web and mobile. Aryavrat offers complete solutions in areas like Designing, Development, Digital Transformation, IoT, Big Data, ChatBot.
Aryavrat Infotech going to exhibit its revolutionary product DeskTrack at TiEcon 2020. TiEcon is an event giving a platform to startups and entrepreneurs to showcase their technology innovations. TiEcon 2020 mainly focusing on emerging technologies including Artificial Intelligence, Machine learning, Blockchain, Digital Health, and many more. They are operating in 61 cities in 18 countries. The virtual event is going to be held on 2nd and 3rd September 2020.
DeskTrack is an Employee Monitoring Software that helps employers to analyze employees' daily activities and total time spent on each task. The software helps to manage the workflow of the project and gives an outlook of the work done. It creates the automated activity log and attendance reports that lessen human error and enhance the performance of employees.
How DeskTrack Makes a Difference
Improve Work Efficiency by 40%
Reduce Operational Costs
100% transparency
Productivity Booster
DeskTrack played the role of game-changer in the pandemic situation of COVID 19. Businesses have to start work from home policy; they are worried about security, accountability, and productivity. DeskTrack stands as a backbone for businesses as it ensures the employee's productivity and efficiency with work proof.
Some key features:
Idle Time Recording
Daily Reports
Auto Screenshot
Task Management
Mark Productive and unproductive hours
URLs Black Listing
Alert Emails
Hurry Up!! Join Us through TiEcon 2020 Virtual Event & Get a Special Offer on our Subscription.