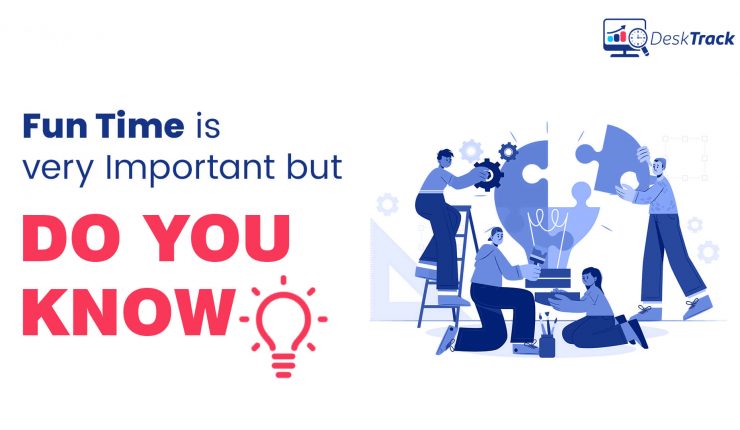 This is very easy to say, bring some leisure time for yourself but finding it out of the busy schedule is impossible due to which individuals face hypertension, stress, frustration hence they cost their mental & physical health.
Studies show 80% of the day can be used for office & day to day work but 20% of time should be leisure. Cost your stress to earn leisure time, make yourself fit & healthy, fun time is very important in everyone's life. A fresh & relaxed mind helps to chase the targets smartly & quickly.
This life game can be won once you start keeping track of time & monitoring the day-to-day activity you are performing.
Leisure time for personality development
Play games
Freshness is very important to make yourself productive at work. Playing games with teammates & friends could help us to feel relaxed & active during the day. On top of it, you are able to make time for yourself, discuss & exchange ideas which help to keep updated with the current happenings.
Be Social
A person's social life consists of the various bonds they form with others, such as family, friends, colleagues of their community, and strangers. Socializing is something that can bring happiness to everyone's life. This helps to nurture the bond between the two & makes you feel connected with your loved ones.
Fit & healthy
When we work continuously, we can be lazy & our mind is stuck which makes us restless hence we are not able to think & do anything productive. To get rid of this we must stay fit & healthy, also it is the key to being energetic for a full day. One must add some time during the day for jogging, yoga, meditation, exercising to their daily routine & the most favorable time is morning hours with the warmth of sunshine.
Fitness freaks are always active & fresh at work, therefore, it is significant to give importance to fitness.
Next step for satisfaction
One should always speak up & listen to others to bring work satisfaction. Every time we get confused about our work and waste time but never get results, here you must discuss with colleagues, get their views & work accordingly to get it done. 
It's always good to become better listeners because we don't know when we can get good life lessons as well as, if we are good speakers, we get the best opportunities in life. The summary is that communications/discussion/intact communications are a very important part of our life, so don't miss them.
We are doing everything: Fun work, family time, etc. but have you thought about where you have time to spend & how much? Ever wonder if I spend extra time here in fun, work whatever so, how it impacts the next assignment?
Have a question?
Is your time balanced?
Many times your family becomes your stress, you yourself become the reason for the stress because you are not able to make out the family & personal time or you are spending your whole time on family or fun or personal things thus the work-life suffers hence a balance of time is required to live a stress-free life. Time is a key factor for work-life balance.
How can time be balanced?
In the era of the 21st-century technology has given solutions to all the issues out of which one is a time tracking software, with which you can monitor the time, activities you are performing, the day logger which directly showcases gaps, inefficient time, distraction, the main reasons for long working hours. With this time tracking, you will get the proper report of time-sharing, where you spend your time, and where you need to reduce your time, and how to make that time productive for yourself.
Data-driven analysis of efforts vs outcomes provides ways of improvement to use the time efficiently and earn leisure time. Once you earn the leisure time you can use it in indefinite ways with family, office & you yourself & live a stress-free life as well as bring productivity at the workplace and happiness in the family.