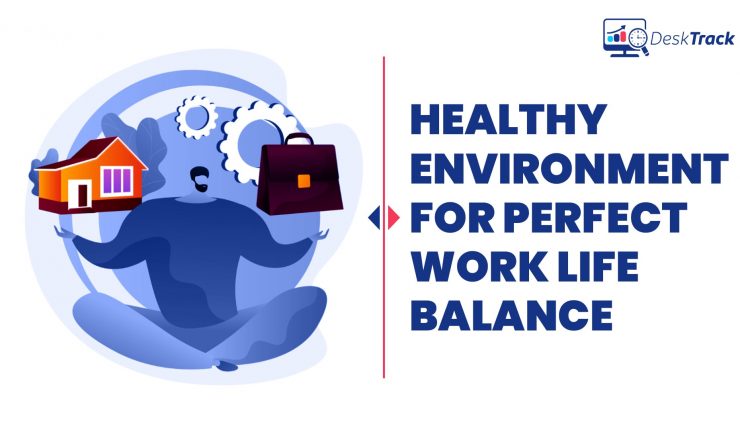 Healthy work environments emphasize quality of life and prevent burnout in the workplace. Eradicating anxiety, depression, insomnia, overall helps to reduce stress & develops a happy place.
Harvard Study says that 30% of men and 50% of women denied that the long working hours are the main reason for their exhausting life as per them it is required for their jobs to be finished.
At the top level, this research shows that accomplishing superior harmony among expert and individual needs reduces to a mix of reflexivity — or addressing presumptions to build mindfulness — and deliberate job redefinition. Critically, our exploration recommends that this is certifiably not a one-time fix, but instead, a cycle that we should take part in ceaselessly as our conditions and needs advance.
Tips for a quality work + personal life
Stay healthy
Include sleep and exercise in your routine, and reward yourself every now and then for your hard work.
Make Family Time
To be happy all the time, everyone in the family must prioritize this time, make sure everyone is on the same page. All of you must decide how to carve out this time. 
Take a Vacay
It's not only about exploring new places, but it is also something which excites everyone with happiness, more than that it helps to relieve stress & allows you to spend happy time with family, colleagues, friends & you yourself. Vacay gives an adventurous trip to life, with a good work-life balance.
Avoid Perfectionism
Perfectionism is a need of the hour for quality work, & it's very important but it may waste time, a list of unfinished work, you become an unproductive individual & your stress level is always high. Thus it's advised to work, get it reviewed, make changes & publish. All the other feedback required changes & mistakes can be accomplished in the new work.
Pause and Denormalize / Calmness
Many times we are numb, not able to think & work properly. It happens when we have taken 100% of ourselves & stress is on a higher side. To overcome it, pause yourself, take a long breath and note the things that are unbalanced, making them dissatisfied & work to get rid of them?
Implement & Reframe
With your requirements, thoughts, figure out alternatives & implement the changes which bring work on time, make you think what is wrong & right. Set priorities accordingly with the help of productivity monitoring & time tracking solution, call yourself: what am I willing to set, what is first & last. And always remember it is a game of mindset set majority and applied in work-life and after work-life.
Say No & Be mindful 
Research says if you are trying to do multiple things then you lose your productivity. Switching tasks on a regular basis lead to unfinished work, so say no to doing multiple things simultaneously. Mindfulness implies here being aware of what you are doing at any given moment and focusing only on one thing to make yourself productive.  
When you are given the freedom to manage your personal obligations alongside your work, you can achieve more at work. Furthermore, it's important to have your team's support when you need it.
Higher productivity 
Spending too much time working directly correlates with reduced productivity. For most new remote employers, tracking productivity is a major challenge. That's where Time Tracking Software comes in. With this software, you can easily identify areas for improvement and see how long each project or task takes. Tracking time also includes the time spent on breaks, meetings, and unproductive time.
Wrap Up
It can be challenging to maintain balance. These steps can help you learn how to lessen the impact of work on your life and find more time for the other aspects of your life, even when things are difficult.