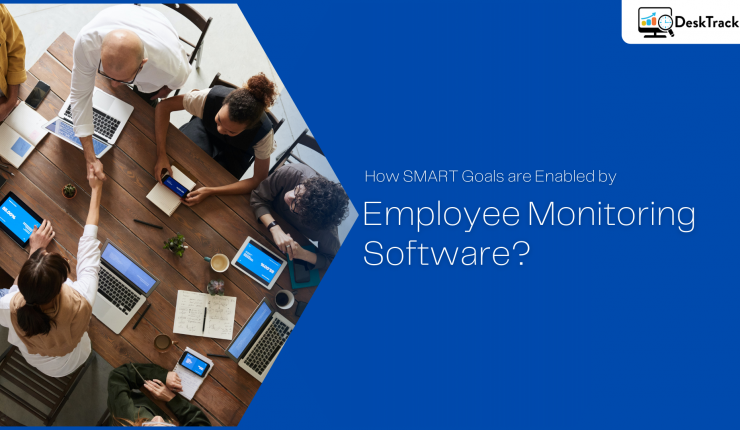 Organize Your Company Goals Using smart goal tracking system software to Record, Manage, and Share Your Progress. A lapse in a team's understanding of project expectations slows down some businesses and leaves others rudderless.
Fortunately, the application of SMART goals criteria is not limited to motivated managers working with salespersons. Managers in any industry – from IT to pharmaceuticals – can use SMART goals to ensure optimal employee performance.
SMART Goals Software is the acronym for:
Specific
Measurable
Achievable
Realistic
Timely
Adopting SMART goals when managing teams enabled with employee monitoring software can get cumbersome, especially in times when a business needs to handle both on-site and remotely placed teams.
Enabling a hybrid business model is easier said than done. The blog explores how business managers align the SMART goals model along with the chosen employee monitoring software.
SMART Goal Enablers with Employee Monitoring Software
Here's how an Employee Monitoring Software (EMS) can help managers implement SMART goals criteria and manage hybrid teams.
We have attempted to demonstrate it through our own in-house 4.5-rated high in-demand employee monitoring software, DeskTrack.
#1 EMS Helps with "Specific" Task Isolation
The first pillar of SMART criteria requires managers to provide relevant team members with a clear picture of the project and when it needs to be completed.
A simple example of a specific goal for an SEO manager on the team is:
"Enhance the readability of 10 blogs by improving the loading speed to a maximum of 3 seconds."
While the goal is specific and measurable, the team member likely also has other tasks to complete. Disseminating tasks and breaking up workdays to complete all of them is inevitable.
Specifying goals in the manner mentioned above always helps but it's most effective when the team member is utilizing their time optimally.
With the DeskTrack employee monitoring software, team managers can create clustered user groups and specify.  what applications and websites a team member needs to complete their tasks.
For instance, the time spent using applications and websites that do not help the team member to progress will count as unproductive time.
Managers can track individual productivity and team productivity right from the dashboard.
#2 EMS Avert Slowdowns Through "Measurable" Tracking
Using SMART criteria to manage team members requires managers to set measurable goals. The example of the goal above is measurable since when ten blog posts have been optimized for speed, the goal is achieved.
However, there's a chance that the assigned member will encounter roadblocks when working on the task, causing a slowdown in the outcome.
The DeskTrack employee monitoring software allows managers to see if team members are following through with the plan of action. Doing this is as simple as checking the "Users Tracking Report" under the "User Reports" tab.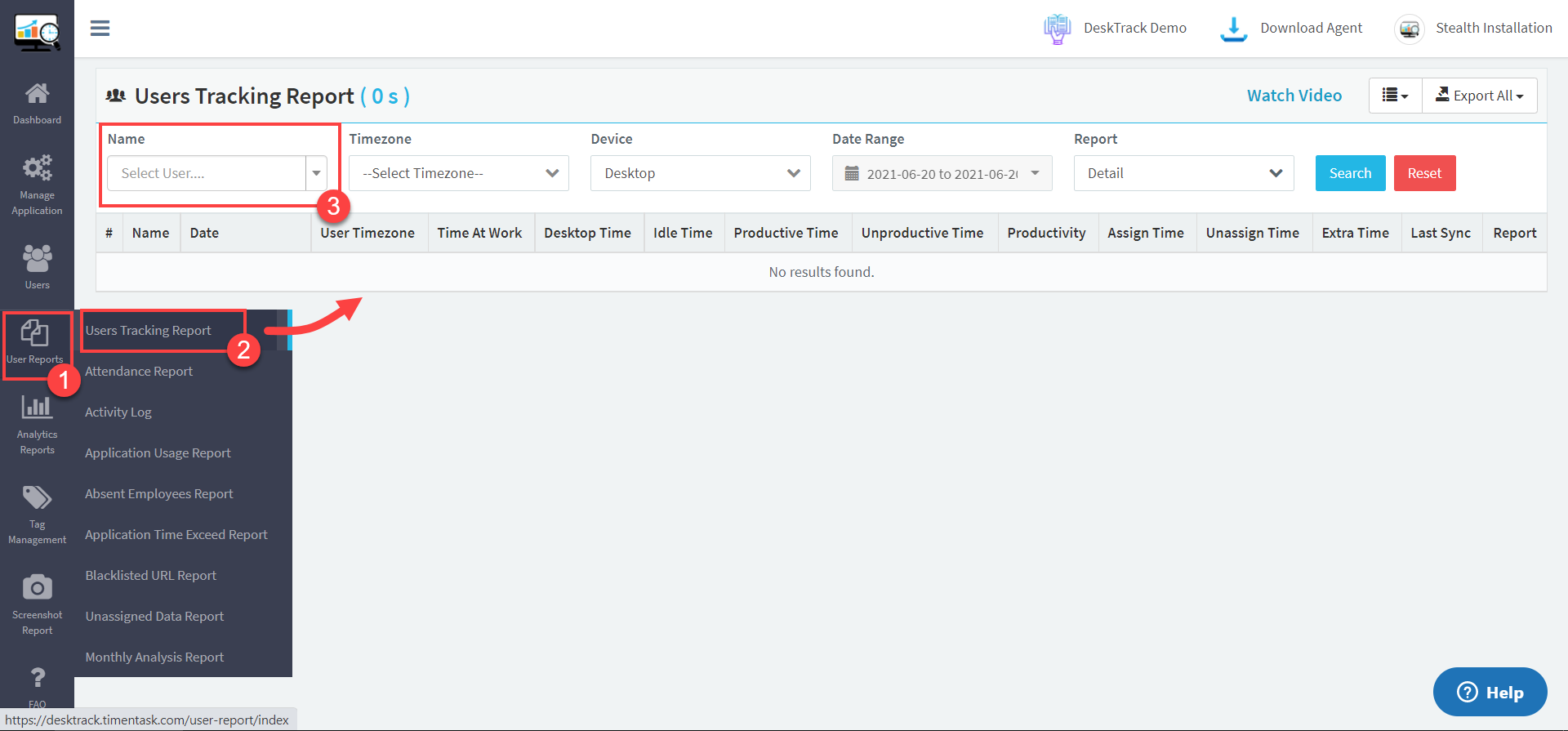 If the manager notices a team member working with files and applications not related to the task at hand, following through with correspondence and support will help the member get back on track.
#3 EMS Makes Goals "Achievable"
For a goal to be achievable, a manager must understand what resources are required by the team to perform efficiently, and collectively. This can be challenging as it is.
Identifying pain points becomes easier with DeskTrack employee monitoring software. If a manager notices completing a task is taking too long using DeskTrack, finding out why is as simple as seeing how long they have spent using a specific app.
Perhaps the SEO manager from the earlier example is using complex methods to improve page loading speed.
In this case, the senior manager can try to give the employee access to a useful search engine optimization tool like Cloudflare CDN to speed up the process.
Another benefit of monitoring team members this way is that managers can find out if paid tools or software are not being used. The business can stop paying for these tools and use an alternative as required, thereby improving the cost to the company.
#4 EMS Helps to Set "Realistic" Expectations
DeskTrack employee monitoring software allows managers to set expected working hours for each individual member. The productive time of every team member is consistently measured and compared with the expected working hours to give a percentage figure of the total productive hours.
With these stats handy, a manager can understand the capabilities of their team members and set realistic goals.
This insight also enables the manager to understand what the business needs to speed up outcomes and improve work quality. In other words, it becomes easier for the manager to identify if it is time to increase team size or provide existing team members with additional training.
In other words, it impacts business scalability.
#5 EMS Makes "Timely" Completion Possible
Working backward from the final objective is the best way to plot out the timeline of a project. Besides setting weekly goals and major milestones, it helps to allot a specific number of hours for team members to work on particular tasks.
With DeskTrack employee monitoring software, it is easy to verify whether the assigned team member has put in the stipulated number of hours on a task daily to reach their weekly and overarching project goals.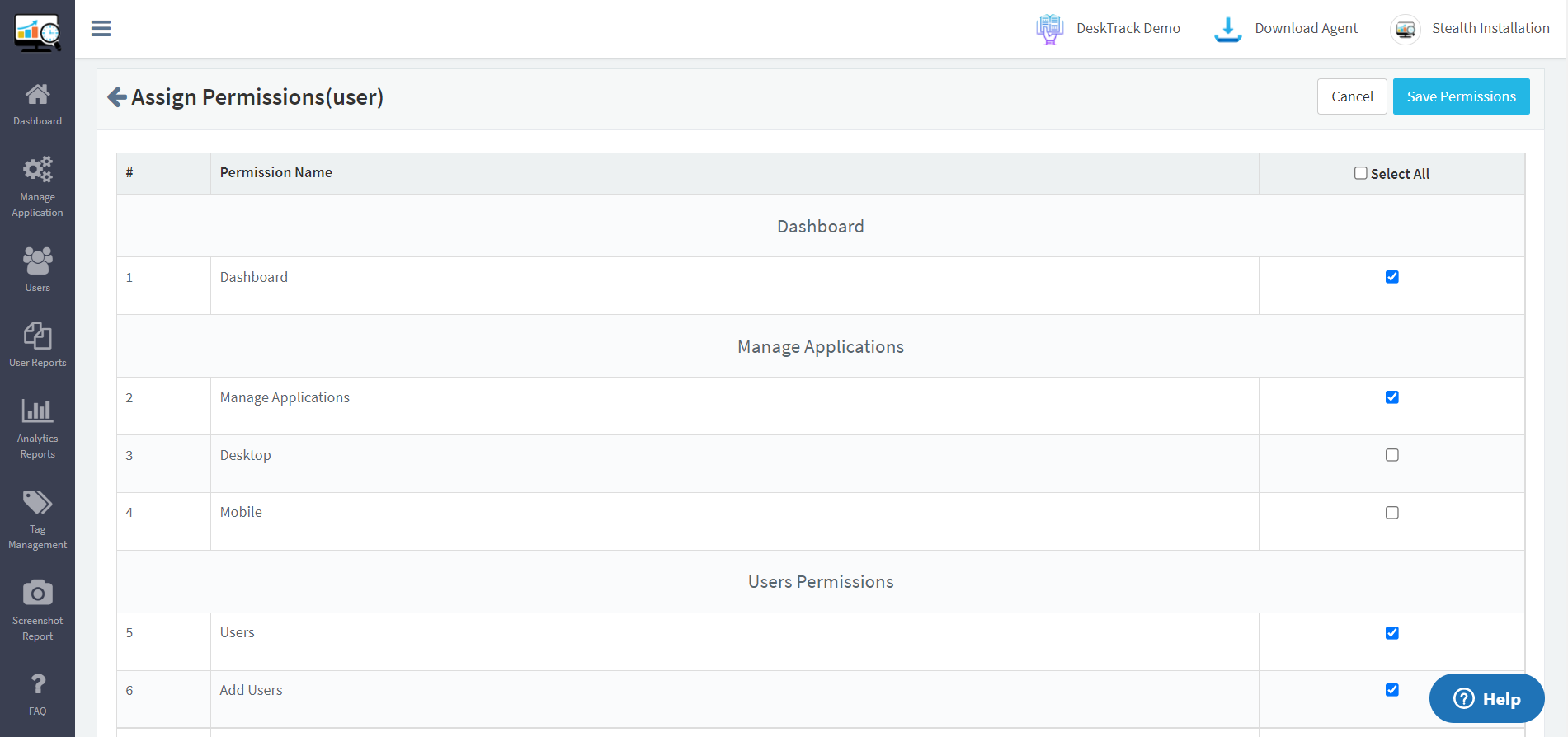 Endnote
Hybrid project management is not easy as it sounds. Therefore, we recommend identifying, isolating, assigning, and managing project components using the SMART goals criteria in combination with the DeskTrack employee monitoring software. The best employee goal-setting software in 2022 comes from DeskTrack. With DeskTrack, your team's performance will grow, and productivity skyrockets.