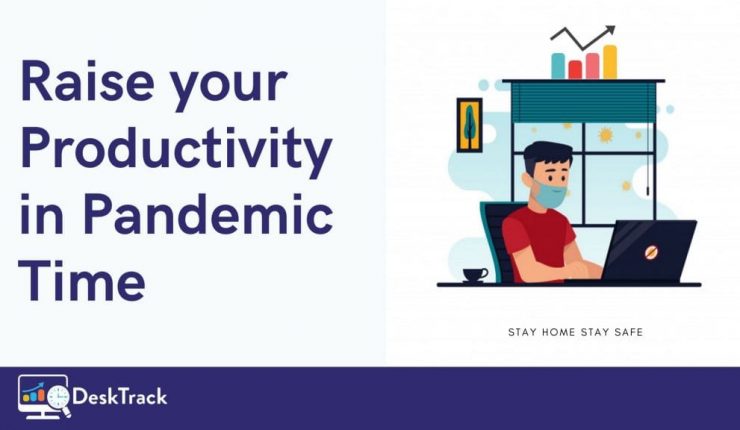 From 2020 the whole world is fighting against a pandemic named Covid-19. Businesses are getting affected by this as most firms are closed. Government has declared to close both public and private sectors for the welfare of the citizens.
Organizations are getting worried about their productivity and revenue, nobody wants to accept this loss as it is limitless.
That's why now it is very important to manage productivity in this pandemic time.
But How?
Productivity is that ingredient which is very important to make your business healthy and growing.
But many of you will be thinking, From where we can get this ingredient "productivity"?
If you are thinking the same, then we can help you with all your queries.
Why Productivity needs to be raised?
There is a big difference between running a business and running a business with better productivity. Why is the term "productivity" creating a difference? 
This is so because productivity is a key factor to measure business growth or success.
If your business planning does not include productivity-boosting ideas then it is not worthy according to the current time.
Becoming a competitor for any existing reputed company keeps importance in the business world and for this your organization should be productive.
Some Reasons Behind Productivity Decrements
If you are a business holder then you will be aware of every phase of business-like loss, profit, management issues, Employees Layoff, etc. Productivity management is among them that creates a big difference in growth or profit nowadays. The main reason behind this is time management and the second and very common reason is your bad strategies.
Strategies means planning to grow your business. If you are seeding thorns then how you can expect flowers from them, Thus productivity can be increase with correct strategies only.
Solution to Raise Productivity
Productivity & Employee Monitoring Software is the easiest and most effective solution to raise or maintain productivity. It will help you to track your individual employees activities and productivity. It will be beneficial for any organization in traditional and remote both working environments.
DeskTrack: An Employee & Productivity Monitoring Software
DeskTrack is an Employee & Productivity Monitoring Software. It is the smart tool with the easiest features to help you to maintain productivity of the workforce. It not only helps company owners but also helps employees as they can improve themselves by checking their working reports.
At this time of pandemic also you can use this tool to track your remote employees. So use it and take advantage to be productive.