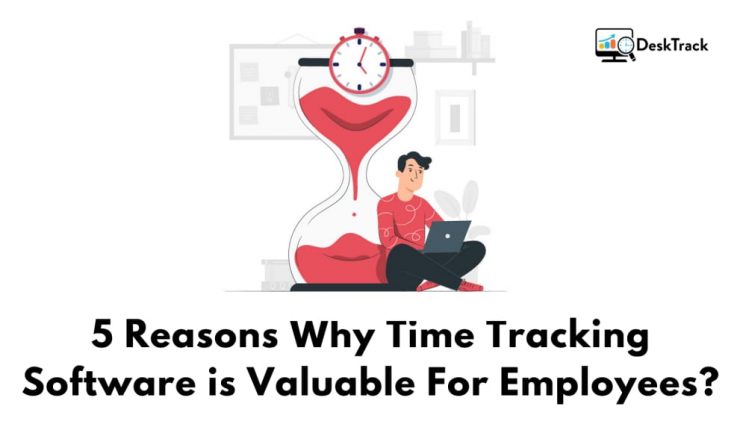 "The key is in not spending time but in investing it". These inspiring words by Stephan R. Covey, one of the most famous authors of the time management matrix. The words make us acknowledge that excellent time management is very important for an organization to work effortlessly.
Time Tracking Software brings numerous things in action such as efficiency, time management, work rate, functioning, and potential evaluation. Every second of employee work being accounted for. 
Your notable work helps your employees discard their negative feelings and this software can make your task easier. This software will increase their awareness of their tasks and let them know which task is taking how much time. This will boost up their performance and they will get to know about their weak points.
Before installing the software make your employees understand why Time Tracking Software is beneficial for them. How this software can increase their productivity.
Here are the five reasons you should convey to your employees so they can accept it more readily and even adore having it around
Employee's Overtime Can Be Evaluated
You can make them understand that their every second spend working will be recorded. The software tracks from their login time to their log out time from their desktop.
Employees will be happy to know that every additional minute will be counted and paid.
Less Doubt During Your Projects
You don't have to check the progress of any project or not be required to ask your employees on which task they are working. You can simply track all this on the software.
Employees will surely like their freedom and space.
Tasks will Be More Reformed
Time Tracking Software will illustrate their productivity. Employees can get a better picture of their work routine like how much time is taken to complete a task when they are more productive and many more.
These detailed insights help you and your employees by knowing what they are capable of, and this helps to reformed their tasks in the best way possible.
Your Inactive Employees Can't Be Covered 
By time tracking software you can identify which employees are hard-working and which are not even attempting. And not everyone from the team will be blamed for the delay.
This will create a sheet of fairness in your organization. 
Deadlines Will Be More Organized & Achievable
Time tracking software will help you make deadlines more customized by making tasks less exhausting and make employees work-life de-stressed.
By the above-mentioned ways, you can make your employee understand why Time Tracking Software is important for them. Their hard work can be seen and be appreciated. They can know about their strengths and weaknesses. This software helps them to enhance their productivity and learning.