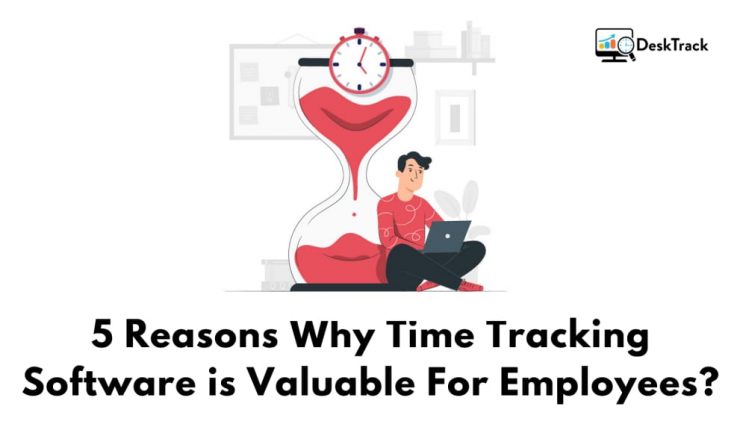 "The key is in not spending time but in investing it", inspiring words by Stephan R. Covey, one of the most famous authors of the time management matrix. These words make us acknowledge that time management is very important for organizations & employees to work effortlessly & productively.
Automated Time Tracking Software brings numerous things such as transparency, efficiency, time management, work rate, functioning, potential evaluation, and at the top of it helps in saving time as every work is accounted with time.

Before installing the Time Tracking & Employee Monitoring Software it's good to make employees understand why it's is beneficial for them i.e. how this software can increase their productivity.
5 reasons that should be conveyed to employees for Time Tracking Software

Overtime evaluation
These solutions keep a record of every activity done with the time, therefore, it can easily conclude the actual efforts made during the day. This will bring more transparency between the management & employees as it happens many times employees give more time as per their shift but it's not recognized with these solutions it can be easily logged as the agents keep on tracking the desktop activities.

Employees will be happy to know that every additional minute will be recognized.
Performance evaluation

Managers don't have to check the progress of any work/project or no need to ask your employees on which task they are working because the activity time tracking feature automatically lists the activities performed, which easily depicts the progress of work. These logs can be checked in real-time from anywhere anytime and will be used for evaluating employee performance.

Tasks reformation
It's easy to get a better picture of the work routine like what tasks are performed whether they are relevant or not or how much time is taken to complete which task whether it's worthful or not.

These detailed insights are important to analyze where employees are lacking or if they need any external help to finish the task managers can provide, without such stats it can't be possible and deliveries got delayed. Moreover with this, you can easily understand the capability of the individual and this helps to reformed their tasks in the best way possible.
Activity Time Tracking is the best way to analyze where most of the time is spent for the day & the reasons for low productivity.

Identify roles & responsibility

Sometimes it happens employees spent time on such activities which are not their part of work just to make things smoothly they get involved thus got delayed with their timelines. By Employee Monitoring Software it can easily identify whether they are doing their work or something which are not part of their responsibilities.
Deadlines will be more organized & achievable
Time tracking software will help you make deadlines more customized by making tasks less exhausting and make employees' work-life de-stressed.
Motivation among teams

With the help of technology solutions, you can easily identify the asset of the organization. Employees who are achieving the timelines and finishing the day – to day goals. Managers can highlight and award them on the basis of performance, this will definitely bring motivation among the other employees who are performing average or below average.
By the above-mentioned ways, you can make your employee understand why Application Time Tracking Software is important, in simple terms, it is the platform by which their hard work can be seen and appreciated.