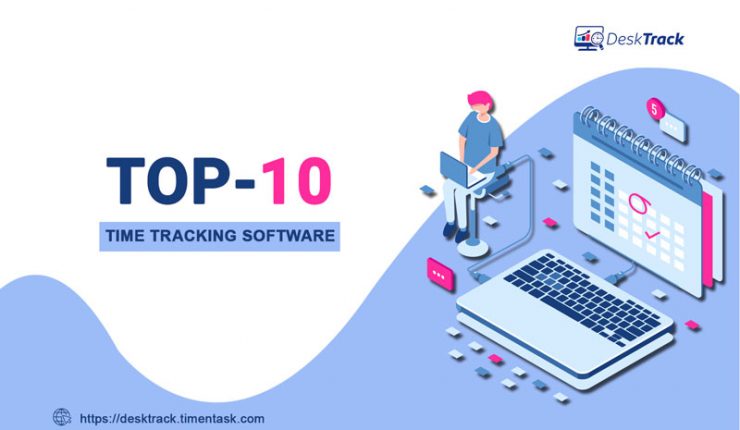 Tracking productivity and aligning employees for the same is not an easy task, as it needs a lot of effort and maintenance. Many times companies lack consistency in their schedules, project delaying, rescheduled launches, pushed-back release dates, and many more complications that make them feel like nothing can help them get back on track.
Table of Contents
Top 10-Time Tracking Software to Align Employees for Productivity
And at that time, companies need to reevaluate their time management approaches, or it would be more suitable if they invest in time management tools and resources.
As said by Seth Godin (American author), "You don't need a new plan for next year. You need a commitment."
Therefore, using the best time tracking software helps you automate all your per-day exercises and reduces the processes of manual work. The software helps you boost your overall productivity with timesheets, reporting, and project progress tracking.
The best time tracking software allows tracking with various options and provides detailed reports of time spent on each project or task.
So, if you are searching for the best options, here in this article, we have mentioned the top 10-time tracking software that can be the best fit for your organization.
Why is Time Tracking Software Important for Productivity Enhancement?
Employee time tracking may not be accepted by the overall workforce, but it is the only tool that can help:
improve productivity

manage overall functioning with ease

reduces the chances of data theft

limit unnecessary activities performed by employees during their working hours 
because monitoring is now more about security and safety. Therefore, employee time tracking software allows you to keep a tab on the daily activities of your employees at the workplace to avoid any malfunctioning. 
Presently the demand for employee monitoring software has increased in the market on account of numerous reasons. Every business wants to grow in its field no matter size or work better evaluation, oversight, and productivity make them stand out of the box.
Statistics from the eLearning industry stated that nearly 90% of employees accept wasting productive time and spend around two hours per day overcoming distractions at work. As a result, the time tracking software can help build time management techniques to monitor employees in every aspect, whether they are working on-site or remotely.
So, picking up the best employee time tracking software for your business can be tricky because of the unlimited sorts and features.
The List of  Top-10 Time Tracking Software
To make your selection for the best time tracking software way easy, we have gathered a list of the top 10 time tracking software that will definitely help you improve overall productivity and employee engagement. Have a look at the below-given list: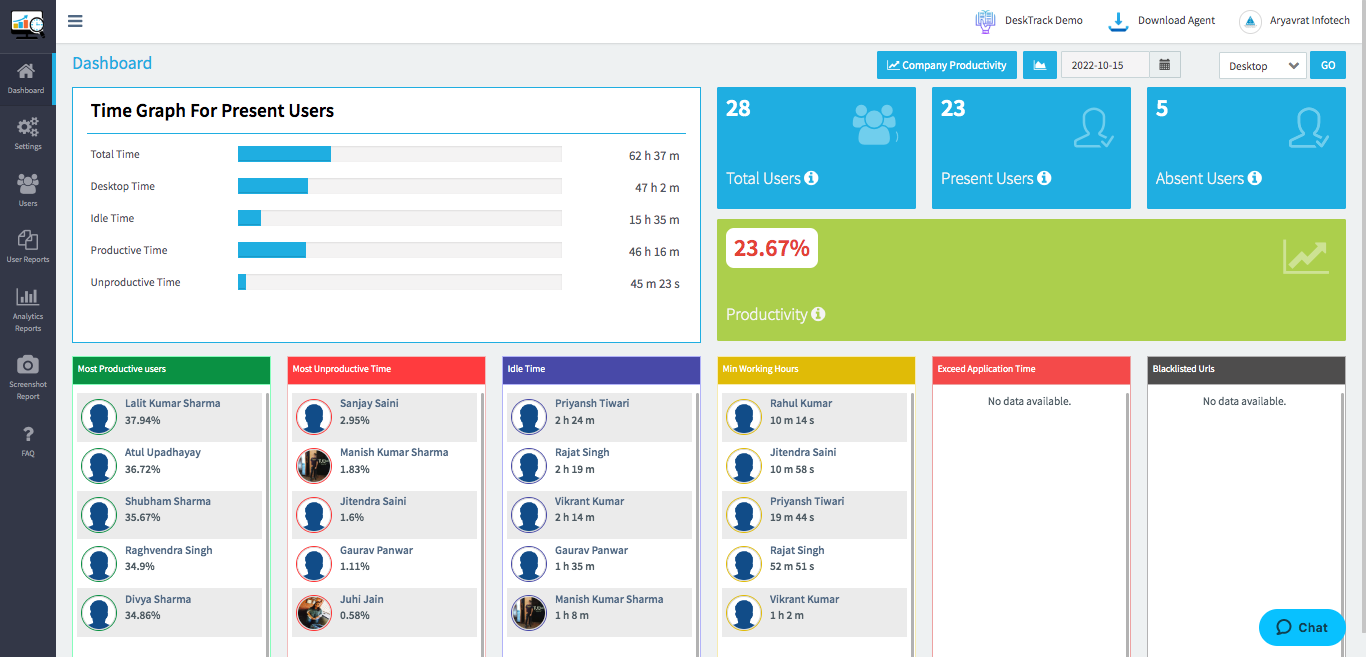 DeskTrack employee productivity monitoring software is one of the best tools to get a clear picture of employee work and productivity done throughout the day, easily with screenshot monitoring and real-time reports. The strongest point of DeskTrack is the apps and URL tracking which allow leaders to have a track of what's going on and where the employees are distracted, wasting their productive time, or struggling. This helps managers to improve the productivity of their team, and also they can categorize the usage of apps and URLs as productive and unproductive. Therefore, it is the best option for employees' self-assessment and productivity enhancement.
Pricing plans
DeskLite plan at $2.99 per user per month
Stealth plan at $6.99 per user per month
Tagger plan at $7.99 per user per month
2. TimeCamp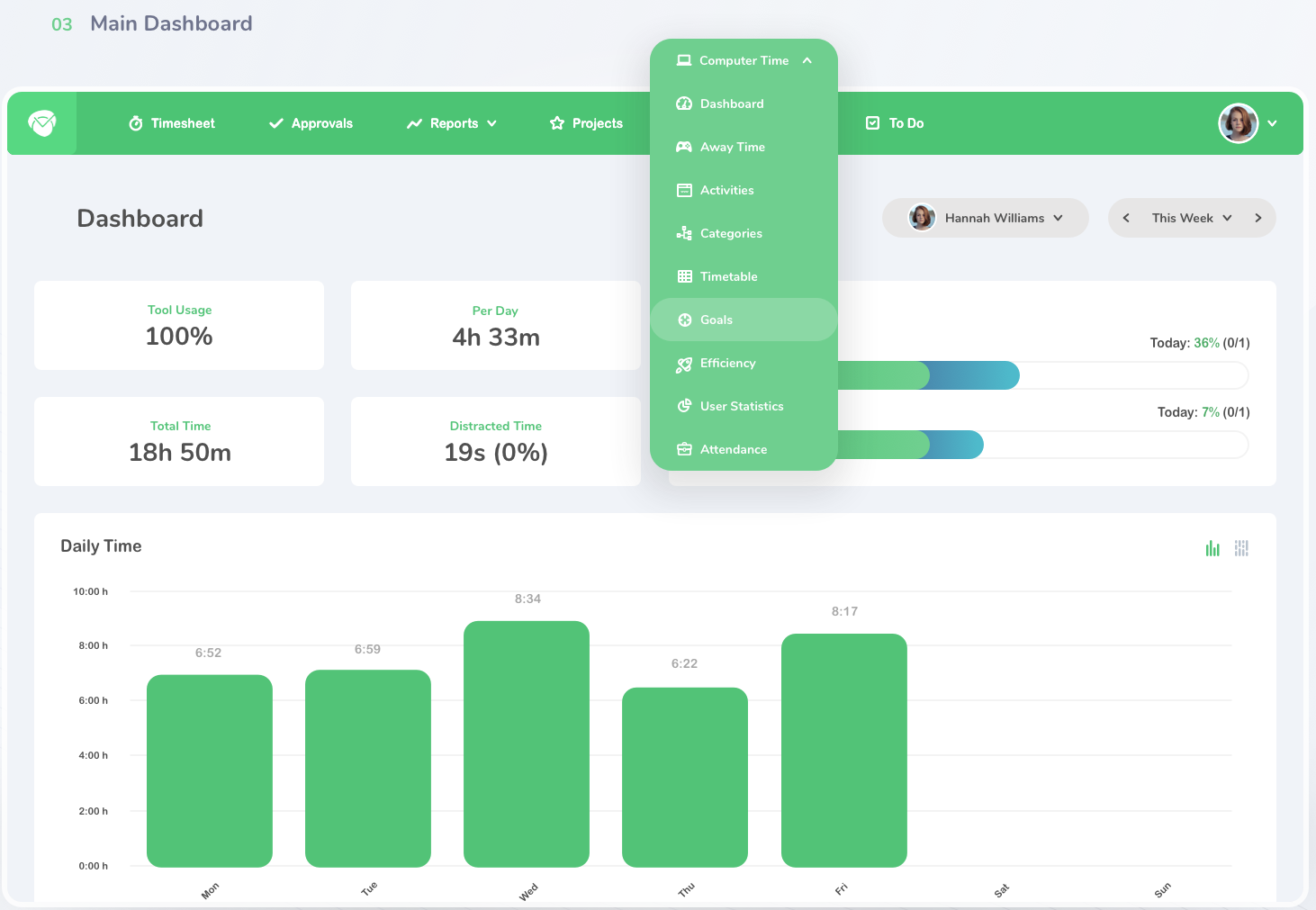 The TimeCamp employee monitoring software allows you to log the working hours of employees automatically or manually with fair billing. Also, it records time with more detailed information on the handy timesheet or a graphical, calendar-like view that helps managers to track the project undertaking in real time and improve overall productivity and transparency.
Pricing plans
Free plan with limited features
Basic plan at $7 per user per month
Pro plan at $10 per user per month
Custom quotes for the Enterprise plan
3. Toggl Track

This software is easy to use and can be operated by every type of business with its project, timelines, and budget planning functionalities. Also, it helps managers and the HR department to manage time tracking, project planning, and employing on-site and remote teams.
Pricing plans
Team plan at $9 per user per month
Business plan at $15 per user per month
4. Harvest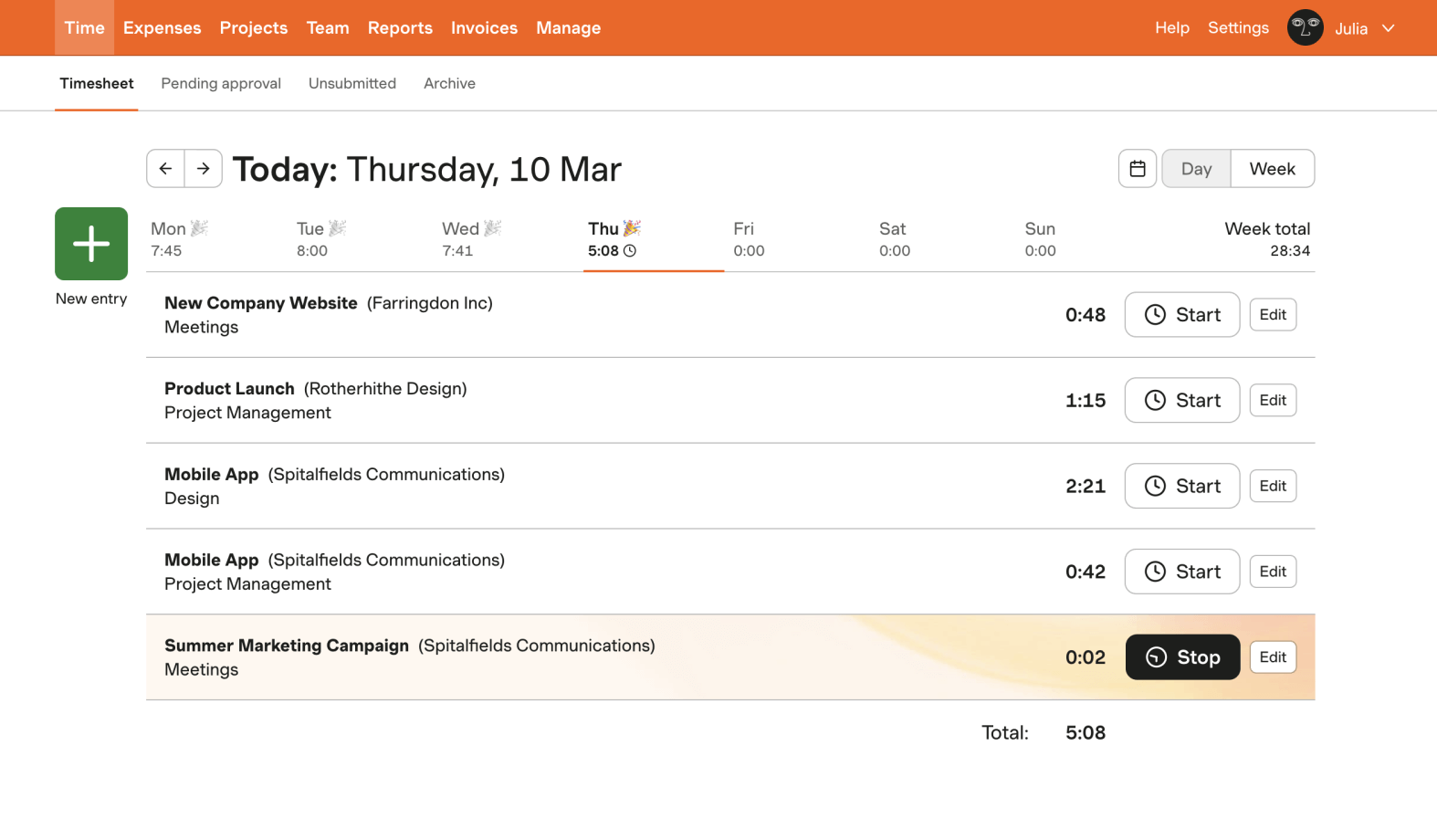 Harvest employee time tracking software helps leaders have a complete track of their team's working and insights into productivity. By which they can easily create error-free invoicing and billing. This helps managers generate reports from past projects and helps to plan better for future projects or tasks. The software sends automatic notifications and reminders to the clients regarding invoices, which saves a lot of time.
Pricing plans
Free plan with limited features
Pro plan at $12 per user per month
5. ATracker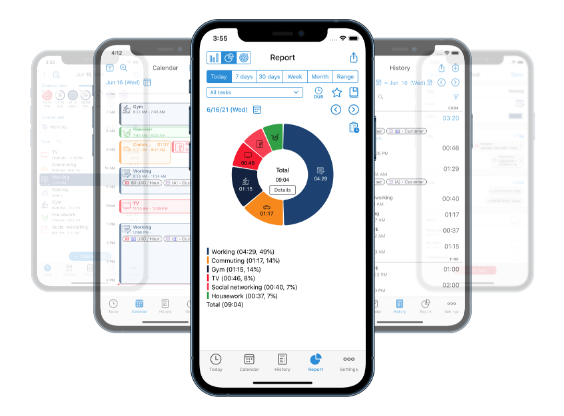 With totally tailor-made features, ATracker helps you track and monitor your employees with their time management and productivity analysis. Mainly, it is a mobile app rather than calling an employee tracking software. The software will help you know the idle time, gaps, and struggles of the employees with which you can help them improve in every aspect.
Pricing plans
iOS:
Free plan at $0
Premium plan at $2.99 per month
PRO plan at $4.99 for a one-time cost
Android:
Free plan at $0
Premium plan at $2.99 per month
IAP Upgrade plan at $2.99 for a one-time cost
6. TrackingTime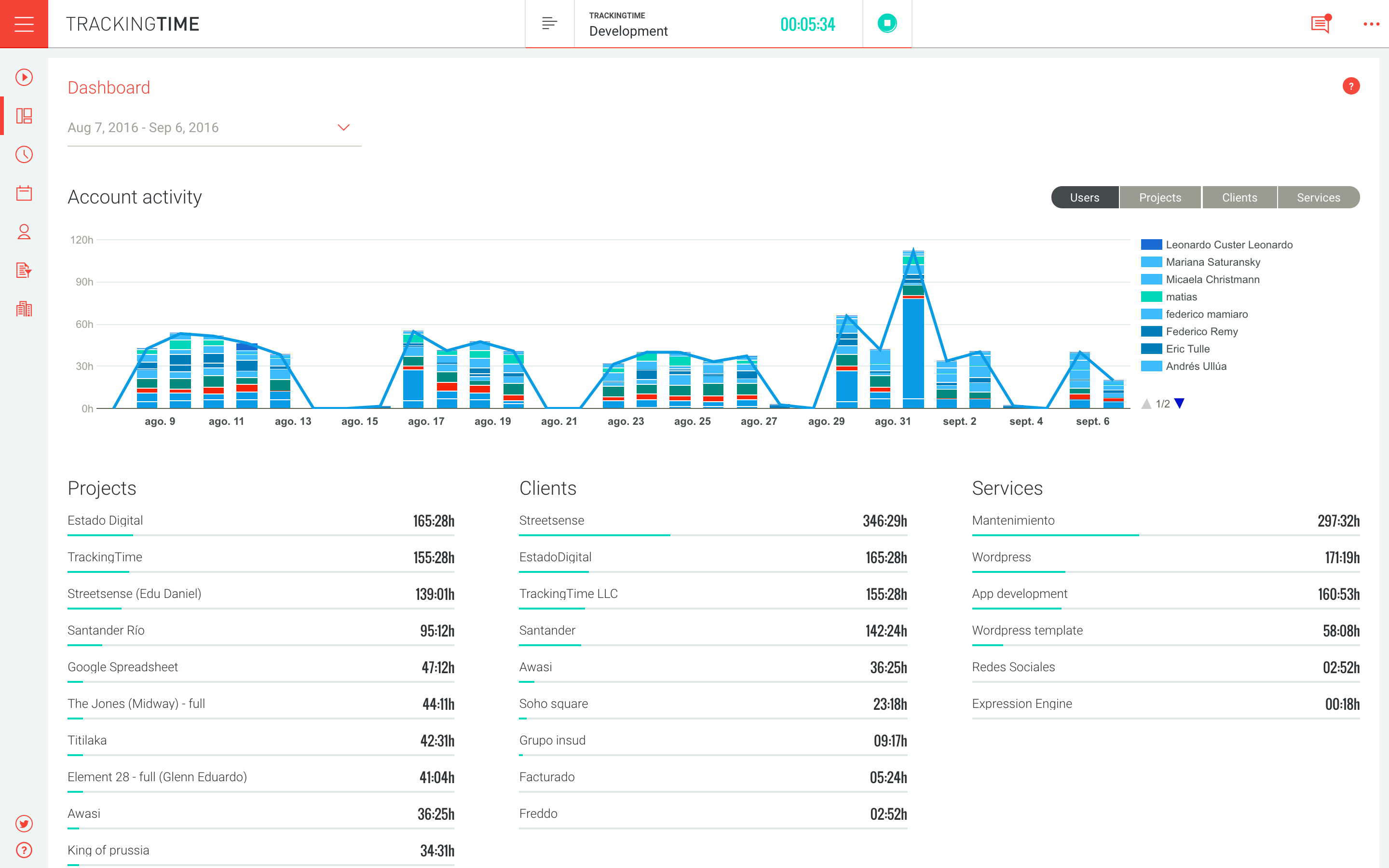 TrackingTime provides customization features for time determination to view all the activities performed by employees during their working hours. Also, it gives a calendar-view that helps employees know their work hours and productivity in blocks and windows. However, the app focuses more on time calculations and less on billing or invoicing, although it helps in billing rate reporting. So, it is the best fit for time and project planning with time team management, block scheduling, and project tracking.
Pricing plans
Free plan at $0 for up to 3 users
PRO plan at $5 per user/monthly, billed annually
7. RescueTime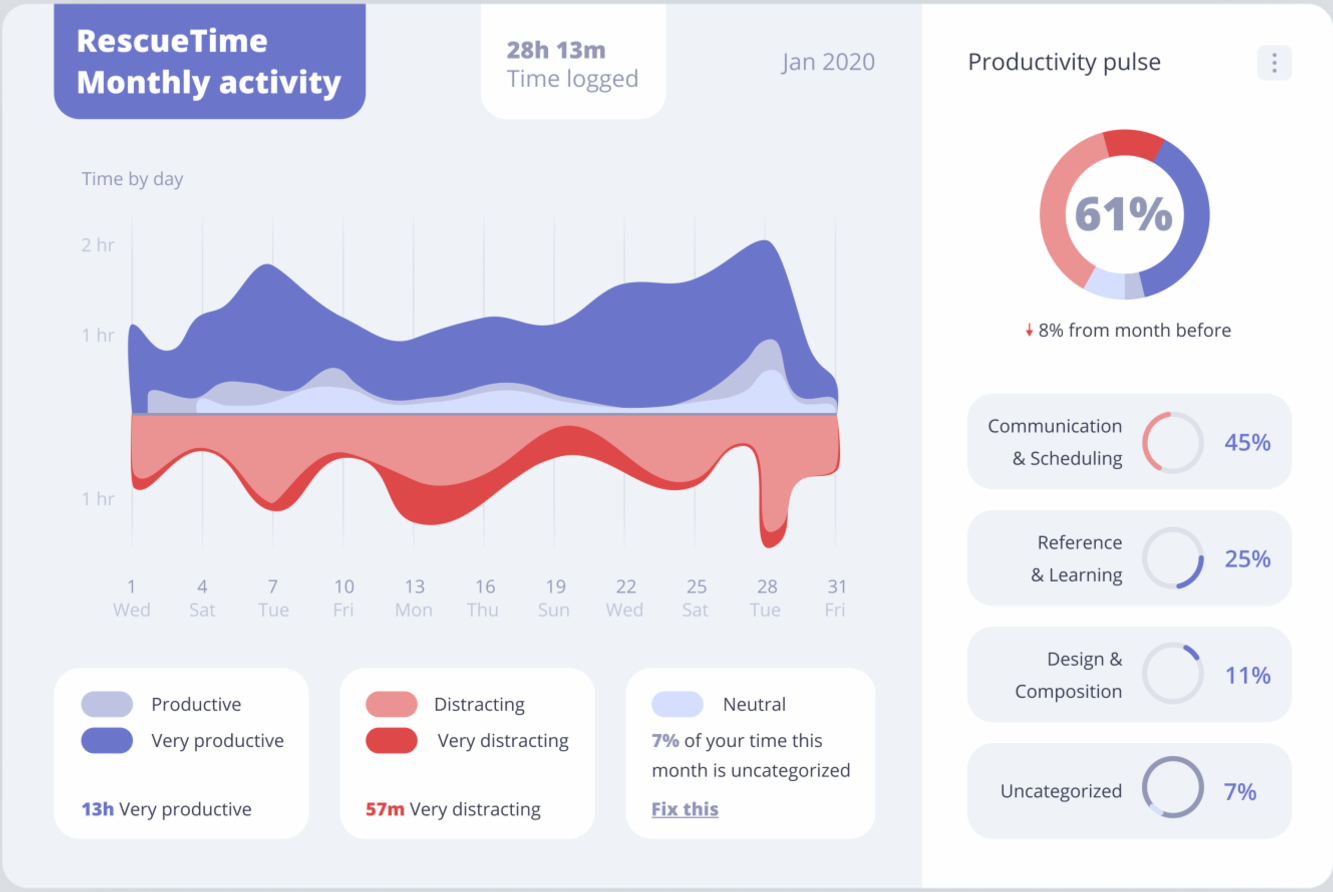 RescueTime is the best time-tracking software for employees to self-assist themselves more than employee monitoring or invoicing for businesses. The software provides clear insights into the employee work to the managers, and this helps them identify the gaps and employees who are wasting more time on unproductive activities or distractions. Therefore, the software helps them improve workforce productivity and plan better for future goals.
Pricing plans
Free plan with limited features
Premium plan at $6.50 per month
8. Timely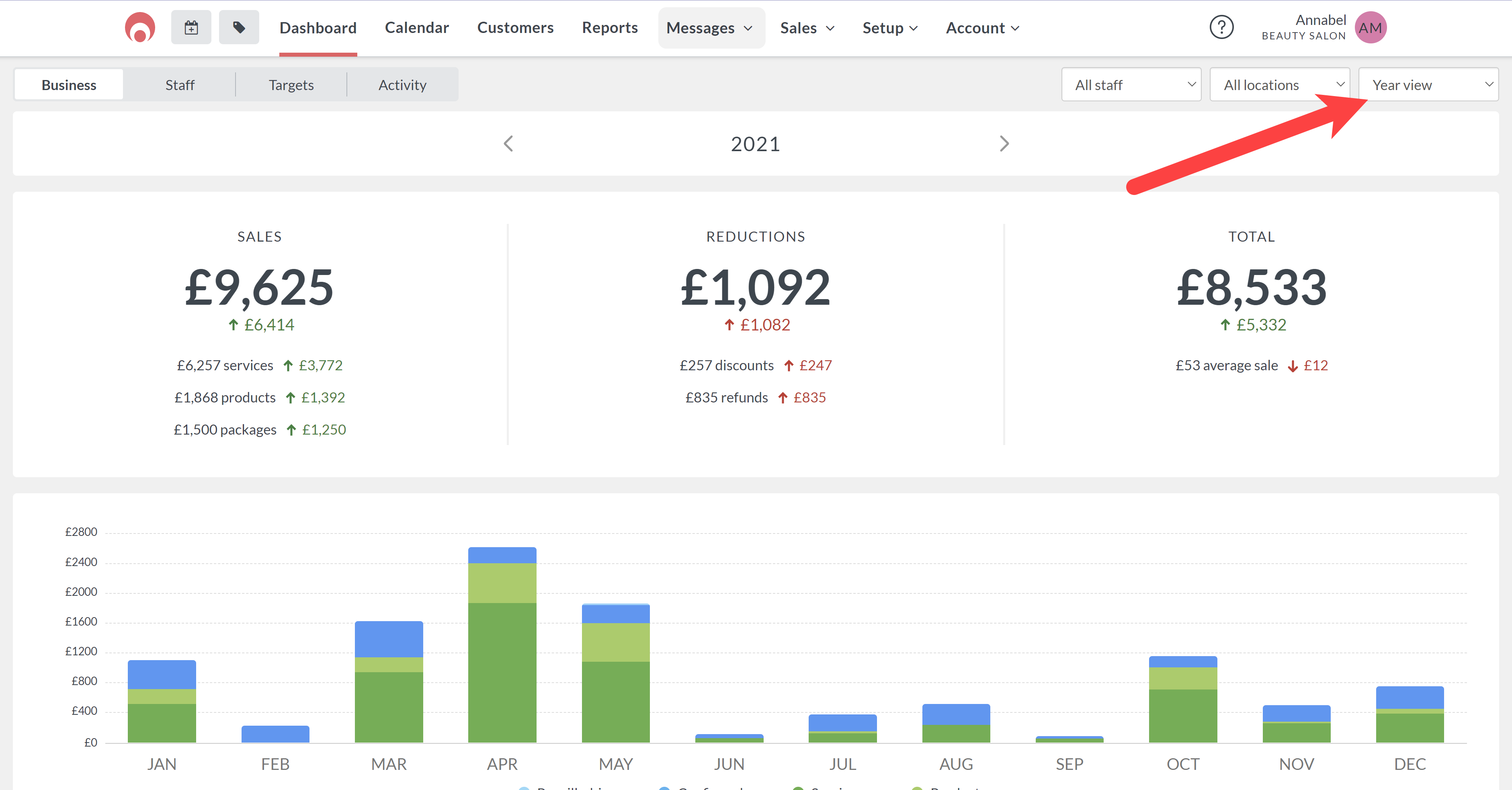 Timely is the best option for individuals and small-size firms looking for an automatic solution to organize better project timelines and track billable hours. The software records employee clicks and provides the complete data of per-day activities to the team leaders. Timely does not provide the access to employees but only to the managers so that they can review the complete data anytime. Also, they can create a task, schedule them, and then track the workflow of their employees.
Pricing plans
Starter plan at $10 per user per month
Premium plan at $18 per user per month
Unlimited plan at $26 per user per month
Custom quotes for the Unlimited plan
9. DeskTime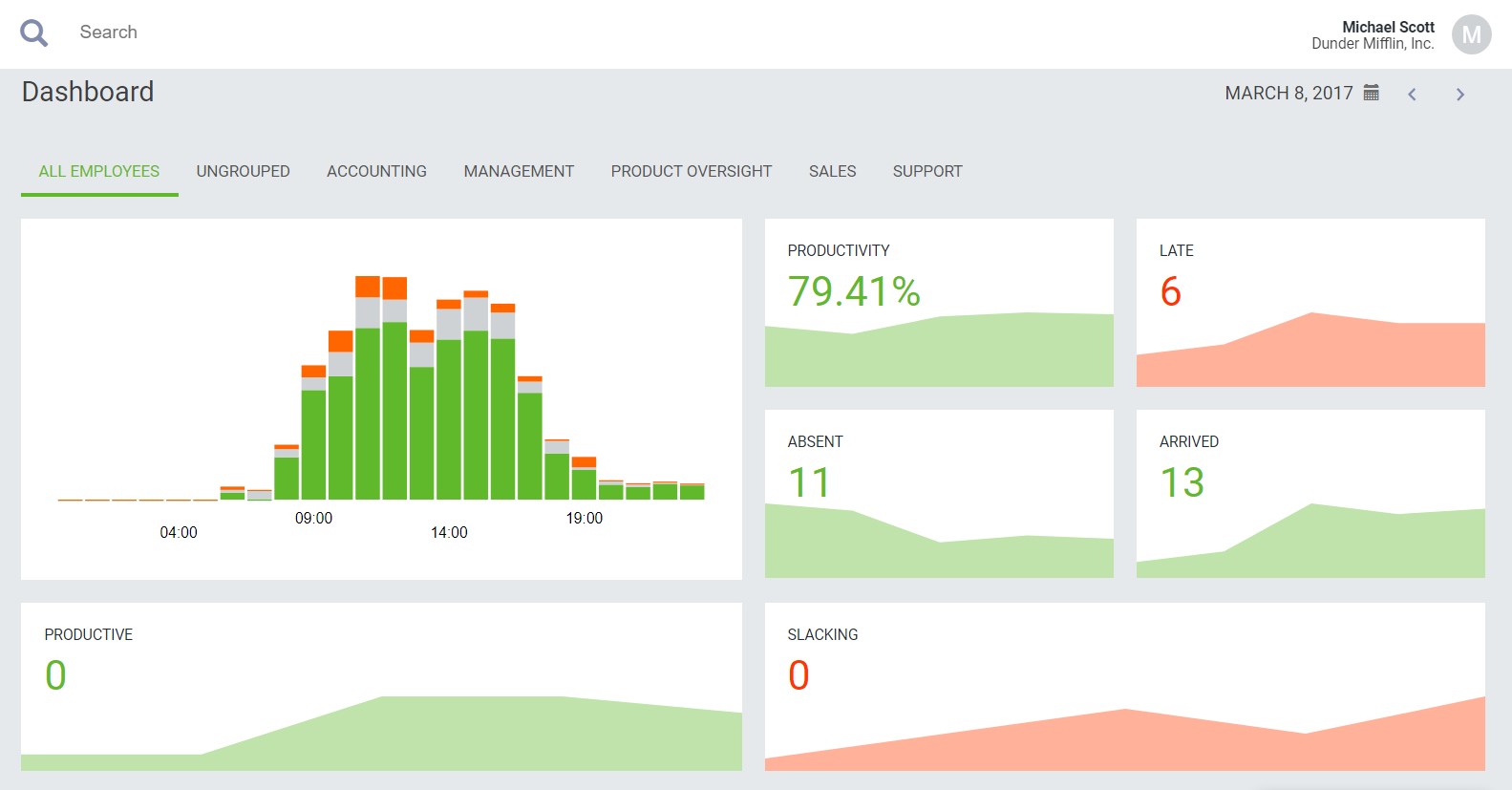 DeskTime is an all-in-one employee time-tracking software that allows managers to track overall productivity and provides insights into work done during the day. It lets you categorize the apps and websites into productive and unproductive, by which managers can identify the time wasters, work efficiency, employee work progress, and performance and find possibilities for improvement.
Pricing plans
Lite (free) plan with limited features
Pro plan at $7 per user per month
Premium plan at $10 per user per month
Enterprise plan at $20 per user per month
10. ProofHub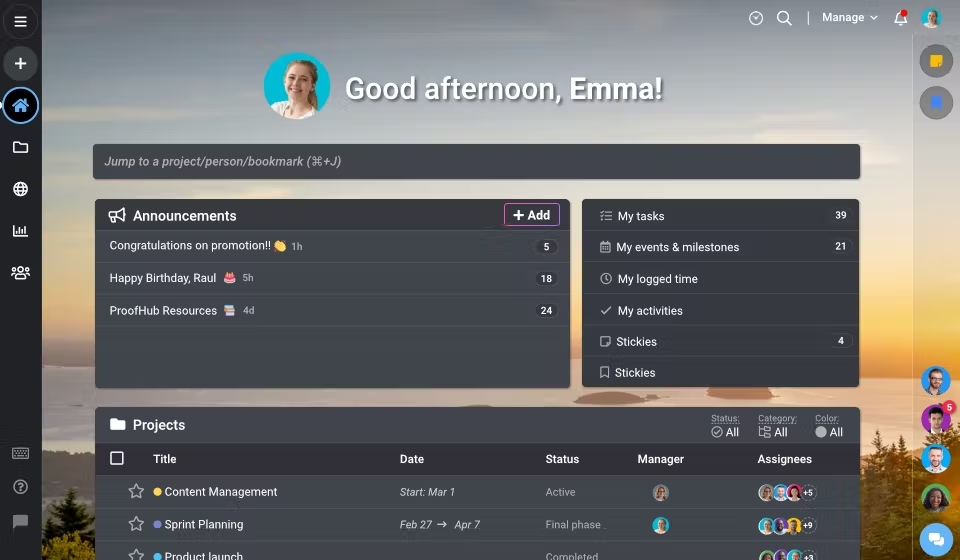 ProofHub is the best option for managers and leaders to have track of their employee's working patterns and supports employee monitoring, payroll, time tracking, invoicing, and project management. The software provides a very suitable list of useful features and it can be easily integrated with third-party applications. 
Pricing plans
No per-user fee

Essential at $45 billed monthly

Ultimate Control at $89 billed monthly
The Final Words
We have shared the list of top 10 time tracking software above. With the unlimited options and features available in the market, it is a little bit difficult to choose the best tool for your organization. As every time tracking software has different functionalities and qualities, it will be best to try on a trial version to understand the tool more better.
However, once you get all the disadvantages and advantages of each of your selected solutions, it'll be easy for you to analogize them against your precise necessities and conditions. Also, this will lead to a more satisfying decision and the best software will help you and your company grow in every aspect.
Therefore, choosing the best solution for your organizational growth and improved productivity needs a lot of effort, but this article can help you select the best fit for your business.