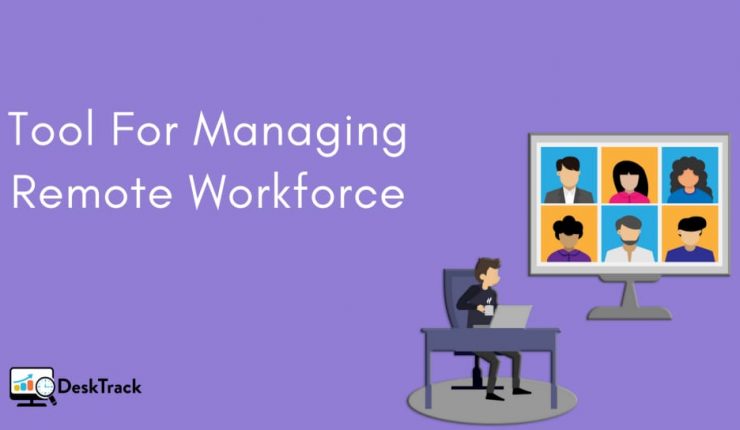 Work from home employee monitoring software has become a trend globally as worldwide we all were fighting the same giant epidemic named COVID-19.
This is not something new in the market many companies were following remote work earlier too but now the count has been rising; as most of the companies are opting to work from home because of lockdown declarations in most countries.
Companies that are already following remote work policies are managing their work easily as compared to those companies that have opted to work from home for the first time.
What Problems do Companies Face While Managing Remote Work 
Managing remote work from home is not an easy task. Every process has its own chronology itself and if we follow the same then able to manage the process well. At the time of remote team management, there are many things that need to be known. 
The main problems which occur the most are as follows 
Communication problem

Time zone differences

Performance and productivity of the virtual employee

Data Security

Time management
How difficult is it to manage while working remotely "work from home? 
Are you thinking the same? or facing the issue while managing a remote team, so keep reading this. Your all queries will be cleared after looking into this.
Communication problems with Work From Home Employees
Communication is that parameter that is necessary for each and every sector. A communication gap or lack of communication can create a major problem for the management who is handling the virtual team.
Managers call every time if they need any updates for the projects and for the assurance that their team is doing their work with dedication or not. This same thing happens with the employees when they need to give project updates or to ask for queries and it wastes so much time. Thus communication affects remote team management.
Time zone differences 
Nowadays organizations are taking their work at a global level; so it's common that time zones create problems for handling remote teams. It leads to a delay in the project delivery; as the team leader is not able to see their working reports on time.
Performance and productivity of the virtual employee 
A remote work from home team means a team who are working from their own places, not from conventional offices. When a team is not physically present then it becomes a problem for managers to track their activity and also to evaluate team performance and productivity.
Data Security 
Data security is valuable for every company, nobody will allow tampering with their data. When it comes to online working from home teams then it becomes very hard to manage it all. Management needs to be alert in this case and there should be clear instructions for the employees on which activities they need to avoid.
Work From Home Time management
Time management becomes difficult while working remotely. It not only affects the employees but also the management who are handling a team who are not present in front of them. Employees handle their own work but the main challenge faced by management is managing the whole organization, and it takes lots of time to manage each employee.
As a business holder, these are all challenges you face every day; which is the reason for less productivity and late time delivery of the project. 
If you are worried about how to overcome these types of situations then we have a perfect solution for you that not only helps you to monitor your employee activities but also helps you in maintaining productivity. 
Solution: Time Tracking Software
Manage your remote team with ease by implementing work from home Time Tracking Software. It tracks the activity of your employees where they are spending their time and also gives an opportunity to increase their productivity individually. It makes it easy for the management to keep an eye on their employees' work; even if they are working virtually.
There are a plethoric number of work-from-home Time Tracking Software in the market but as a wise master, you should choose one which really meets your purposes and is also cheap in cost.
DeskTrack can be the best choice to fulfill your business requirements as it has amazing features and helps you to provide work transparency with better productivity. It assures 100% Data security and serves all your expectations at a better cost.