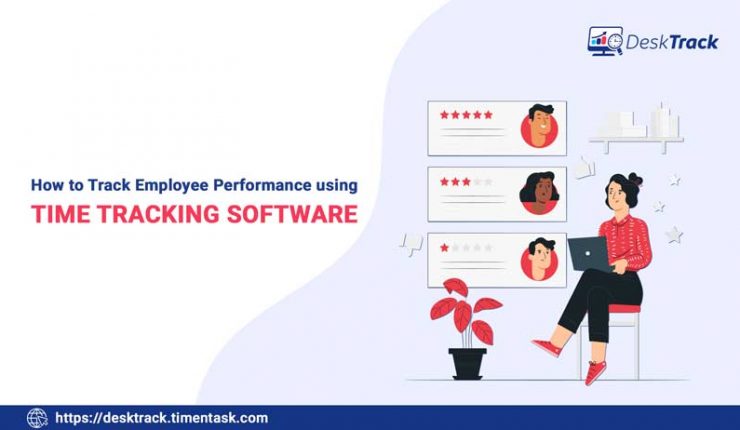 Companies spend a lot of money, effort, and time building their businesses and then dive into the room to find the top talents. But after that also, the companies do not get what they have desired because of the low employee productivity. So, every enterprise needs to keep track employee performance. 
Table of Contents
How to Track Employee Performance using Time Tracking Software
To have a track of your employees and whether they are working properly and delivering the best efforts in their assigned tasks, you should track employee performance with employee performance tracking software. It will ensure your employees' productivity, significance, efficiency, and quality of work. Also, this will let the managers know about the employee work evaluation during a specific period. 
Therefore, employee performance tracking software will help organizations in multiple ways. It is the best option to manage businesses and projects effectively. Time analysis can provide across-the-board insights into how employees are spending the complete duration of their working hours. 
Software for tracking employee productivity will help you identify actual working hours and the performance of employees. Studies have shown that the average employee stays focused on their work for 60% or less per day. Likewise, Voucher Cloud stated that the employees are only productive for two hours and 23 minutes a day. So, the essential question is how to track employee performance using time-tracking software to boost overall workforce productivity. 
Importance of Employee Performance Tracking
The importance of employee performance tracking is not only to know how well your employees are performing, but also to be able to measure and track the progress towards your goals. Performance tracking is often used in business to gauge employee efficiency and effectiveness.
Employee performance tracking is an important aspect of managing employees. The data collected from the employee performance tracking system can be used for many purposes like:
– To know about the performance of each employee and their contribution to the company.
– To track the progress of a particular employee.
– To motivate the employees by sharing their personal growth with them.
– To provide feedback to employees about their work or mistakes that they have made during the time period.
Ways to Track Performance of Employees?
Employee performance is something that shows the overall progress, procedure, and routine of employee work done during their work hours. Therefore, tracking employee performance is crucial for more profitable outcomes. For better management, companies should maintain daily meetings or weekly evaluations of employees to know their work management and processes. 
But it may also be time-consuming, and here is how the tracking employee performance software comes into place. It makes tracking more flexible and effortless and quickly gets involved in your work culture by providing a clear picture of your employees' work performance at the workplace. 
These below-given points can help you track your employee performance and engagement at your workplace:
1. Set Clear Expectations
As a manager or leader, you need to set clear expectations and goals as per the roles and responsibilities of employees. Let them know what the company expects from them, and they need to understand the same while completing an allotted project or task. 
Performance tracker tools can help employees stay precise, measurable, feasible, practical, and fortunate with their work and performance.

The software can help employees connect with their clients with more ease and comfort. 

Also, it allows them to create their own goals or tasks and set their time limits, and track themselves to know their daily performance.  
2. Monitor Your Employees' Activity
Employee activity monitoring means having the tab of work done by them in a whole working day, and that will let you know the actual productivity of employees working in your organization. With the help of employee performance tracking software, managers can easily identify the gaps and struggles of their employees and get a clear picture of employee activity throughout the day. The software can help you know each and every small activity of your employee on their system:
Login/Logout

Attendance management

Web/applications usage

Productive/unproductive time

Data theft and many more
3. Check Work-In-Progress regularly
Having a track of employee work can help businesses grow more effortlessly. Implementing the app to track employee performance can help managers stay updated with employee work progress. Proper monitoring requires everyday conversations with employees about their work processing and ongoing project progress. Managers can help employees in multiple aspects:
help employees improve performance

identify the gaps and over-under-utilized resources

provide regular training for the betterment

collect operation advancement guidance from employees.
With the help of employee productivity tracking software, managers can get the complete data of employee work and help them display their expectations clearly and effectively for business enhancement.
4. Employee self-assessment
The software to track employee performance not only helps managers track employee data but also allows employees to keep a tab on their own work progress and performance. Let your employees speak about their roles, responsibilities, training sessions, purposes, and plans for the accomplishments of their allotted projects. Also, the managers can ask employees for their overall work report at the end of the day and should have a conversation about the progress and take required measures after knowing about their processings of achieving their goals. Employee self-assessment can help managers:
know performance stats

identify objective outline

monitor employee activities closely
Advantages Of Performance Tracking Software
Having an employee performance tracker in your organization can be the best option for you to improve your employee productivity and the overall efficiency of your complete workforce. So, the best way to track employee performance is the automated software that collects all the data in a detailed format and provides a clear picture of work done in a day with employee performance metrics. Here are some of the advantages of integrating employee performance-tracking software:
Maintain a suitable work record and analyze the working pattern of employees with employee performance tracking software. 

Also, it can be known as a productivity tracker that identifies the bottleneck that affects productivity enhancement.

The software holds progressive qualities that help you track the real-time activities performed by the employees. Also, you can plan your agenda, allotment, and resources needed for the project.

Organize your tasks with an automatic time tracker to estimate the time needed to finish the allotted work and track progress.

Automate your work with easy integration with existing third-party applications. 

Get real-time reports, manage work and productivity and analyze the time spent on productive or non-productive websites/apps.

Get detailed insights into your remote team, employees working from home, or freelancers and reports about the work done with time spent on the system by login/logout feature. 

Analyze the complete project profitability with automated invoices for billable hours and make your account and budgeting more manageable.
List of the Employee Performance Monitoring Tools
Here we have short-listed some of the best software to track employee productivity and performance effectively. Have a glance and select the best fit for your organization: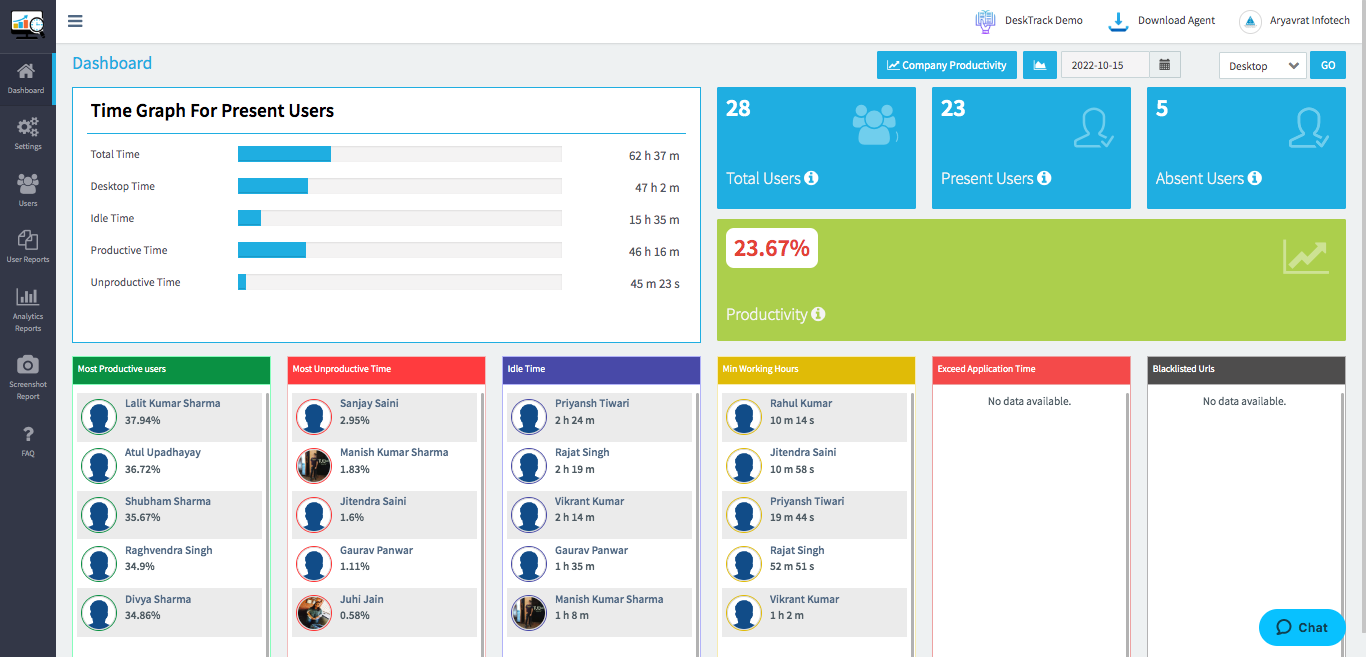 The DeskTrack is an automatic productivity monitoring software that records user activity done on their system from anywhere and anytime. The software provides the classification of productive and unproductive apps/URLs/files/documents and records the time spent on them. 
With DeskTrack you can check if your employees are actually productive or wasting their time somewhere else. It is the best tool to have a tab on your employee's everyday activities. 
WorkiQ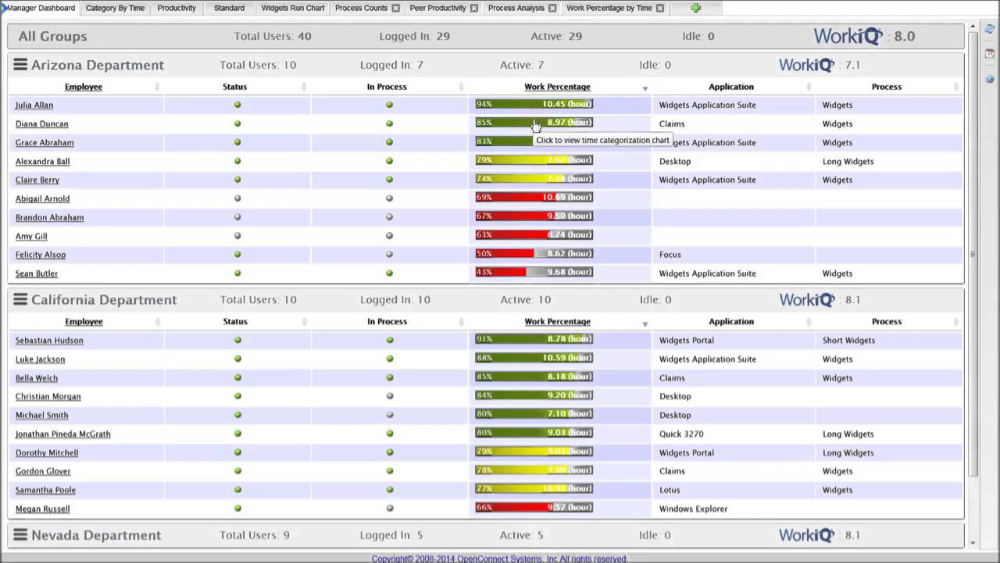 With a user interface, WorkiQ performance software records per day activity of employees and provides real-time reports about productive and unproductive activities via the dashboard. 
Also, it will let you know how much time employees have spent on each activity. It has an easy dashboard that can be effortlessly configured by non-tech-savvy users.
BaseCamp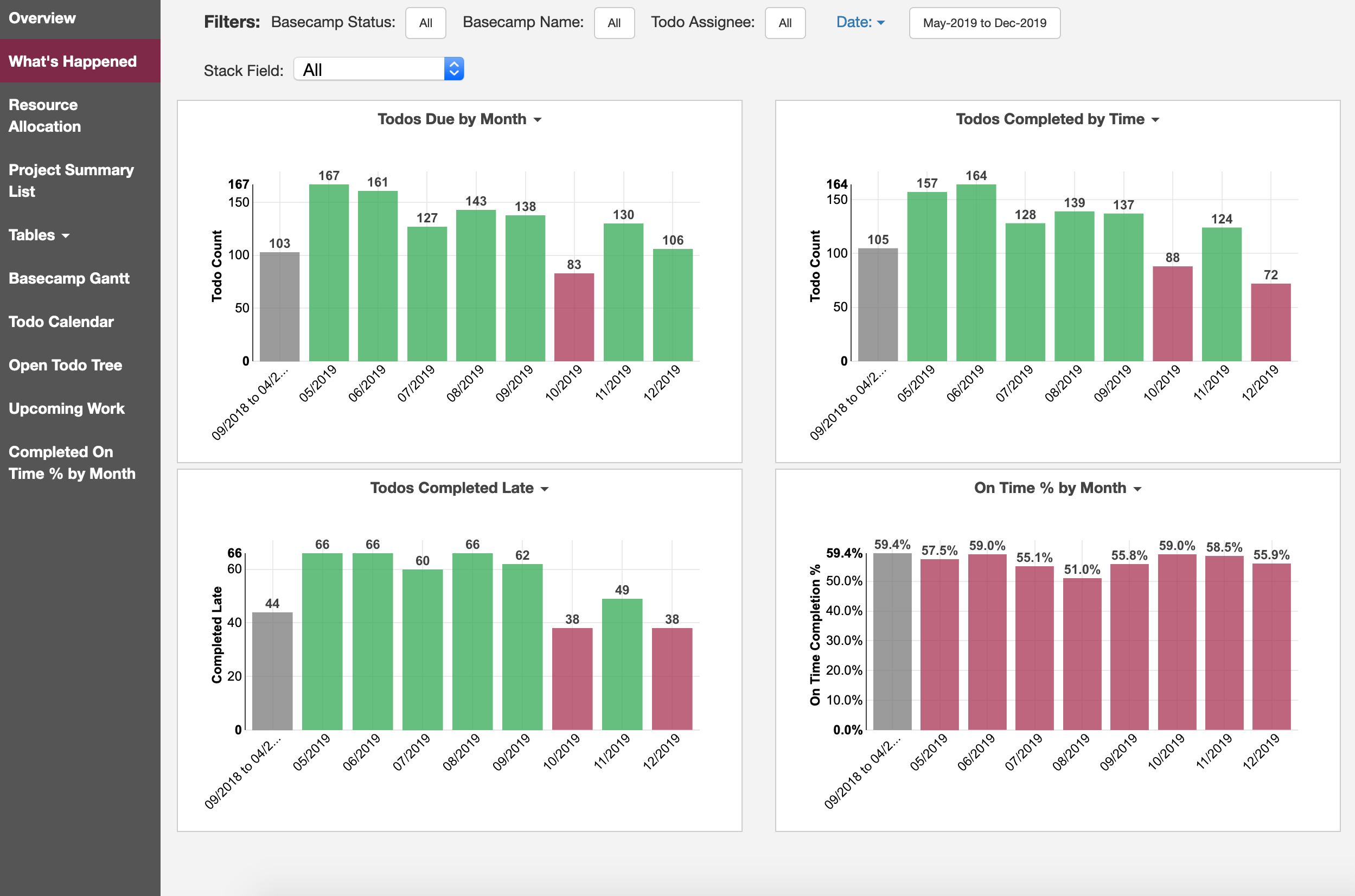 The BaseCamp employee performance monitoring software leads to organizing and managing your employee's activities and the work done by them or if they are on something. 
Therefore, it helps managers have a complete record of employee activities under a console so that they don't have to manually ask for everything or micromanage their workforce. 
Trello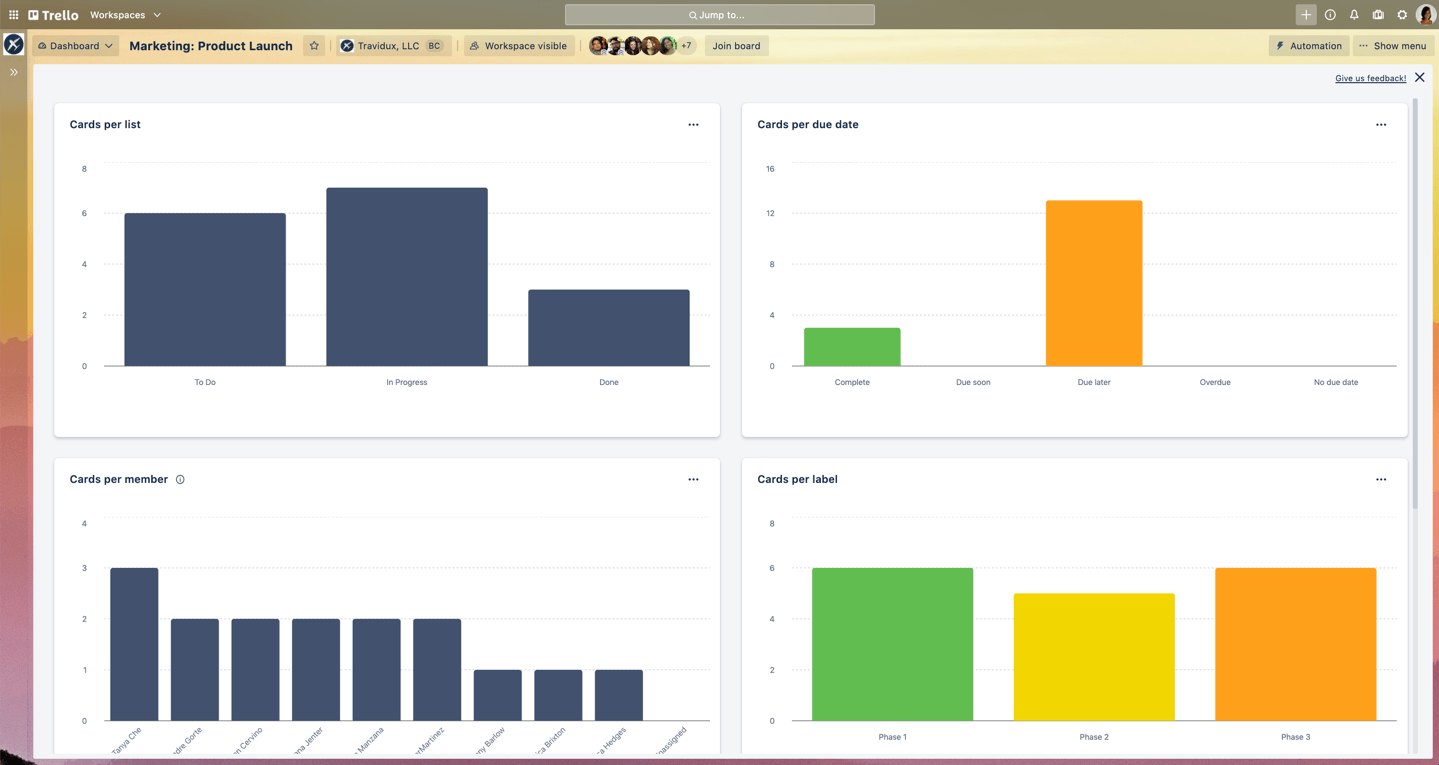 Trello is the best software that helps you maintain and organize things in a better way and helps visualize the workflow. The software allows you to create new boards as per your business processes and handles the process effectively. 
It helps you keep your whole team in sync with its cloud-based feature. Also, it permits manageable teamwork by adding extensions, expected dates, and remarks instantly to Trello cards.
Todoist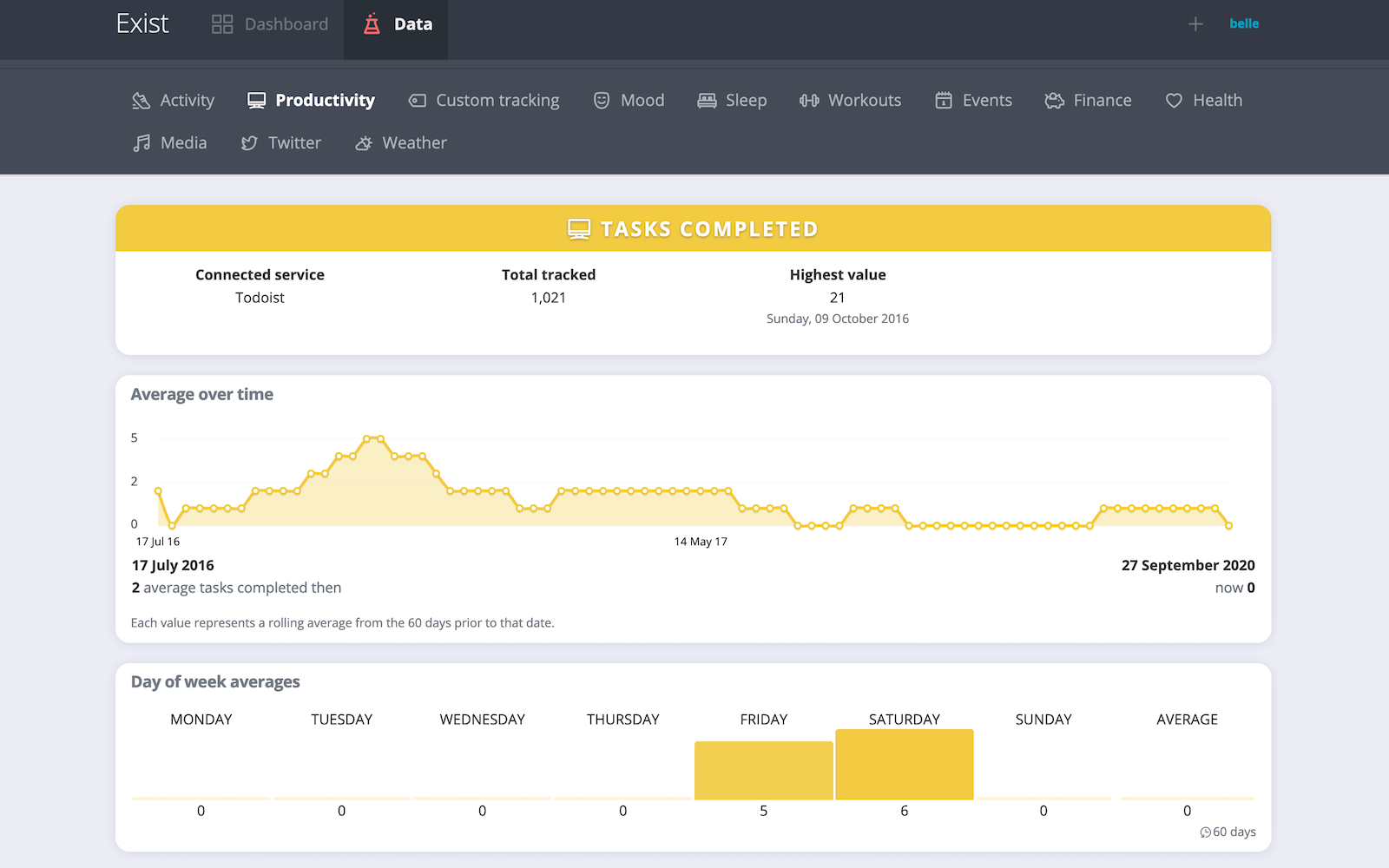 The Todoist is a cloud-based software that allows you to maintain a list of things you want to accomplish so you don't have to miss anything about your ongoing and upcoming projects. It helps to classify team tasks, separate projects, and custom-labeled assignments with deadlines. 
Employee performance tracking software that is adaptable to the existing apps and lets you monitor productivity regarding the timely completion of tasks.
Asana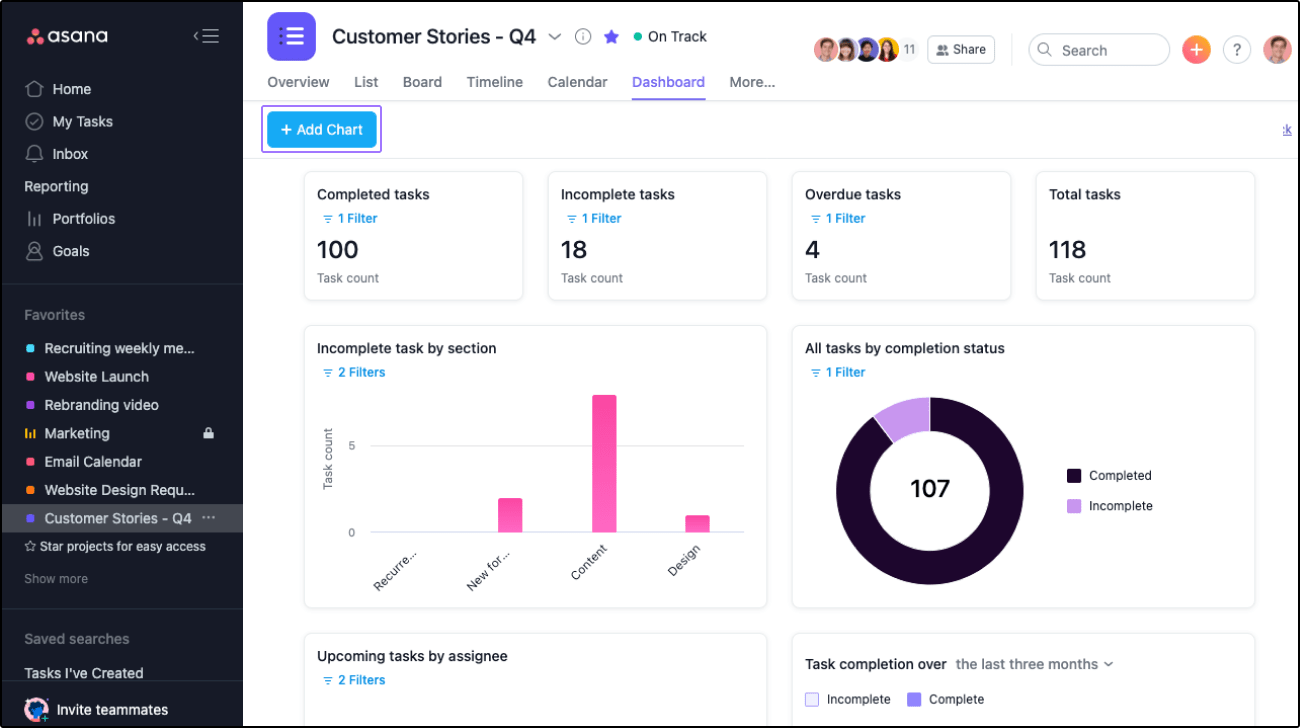 A Best tool Asana for tracking time which allows you to have a tab on your productive hours to organize your workflow. Also, it will let you know how much time you have spent on each task in a day. It is the best option to manage your projects by saving a lot of time and money in real time. 
Time Doctor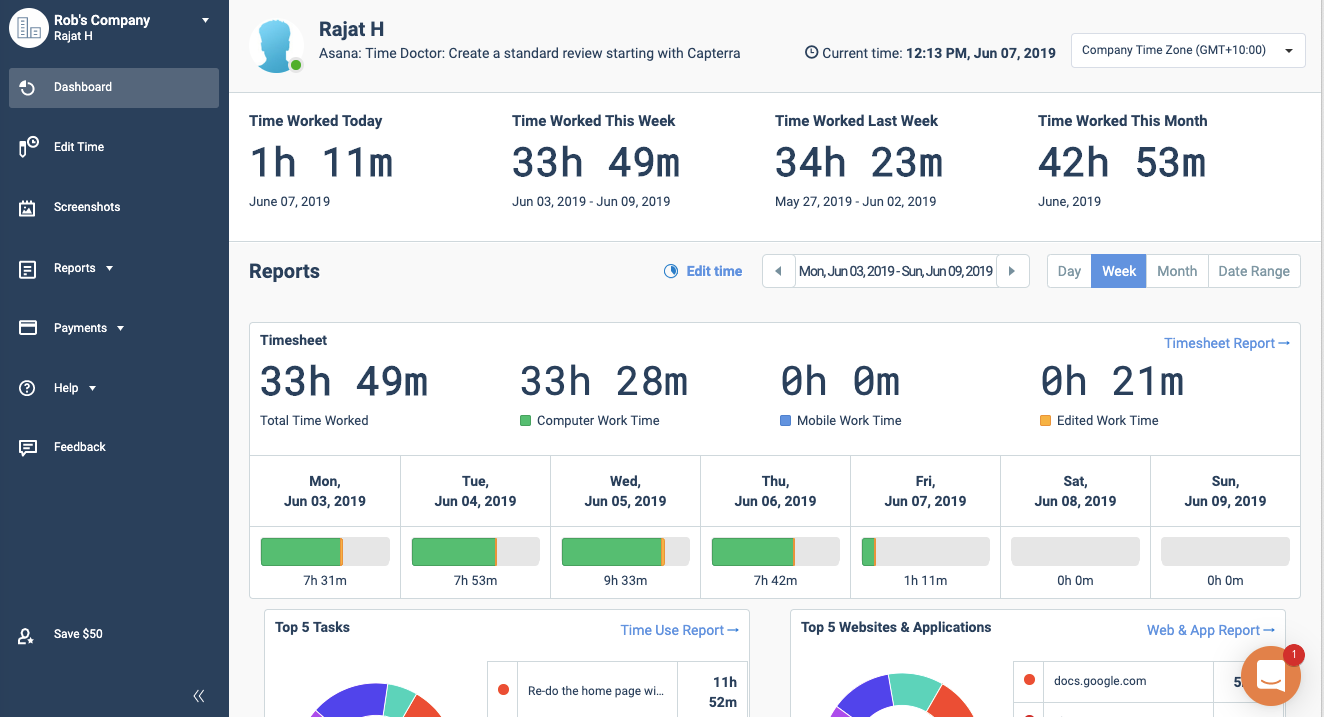 The Time Doctor employee performance tracking software helps you record every hour of work done in a day and helps you increase your productivity. Also, it helps you manage your tasks with ease and classify your productive and unproductive activities with screenshot monitoring within an allotted period. The software will let managers know about the active, away, and complete time spent on their system with real-time insights. 
SnapEngage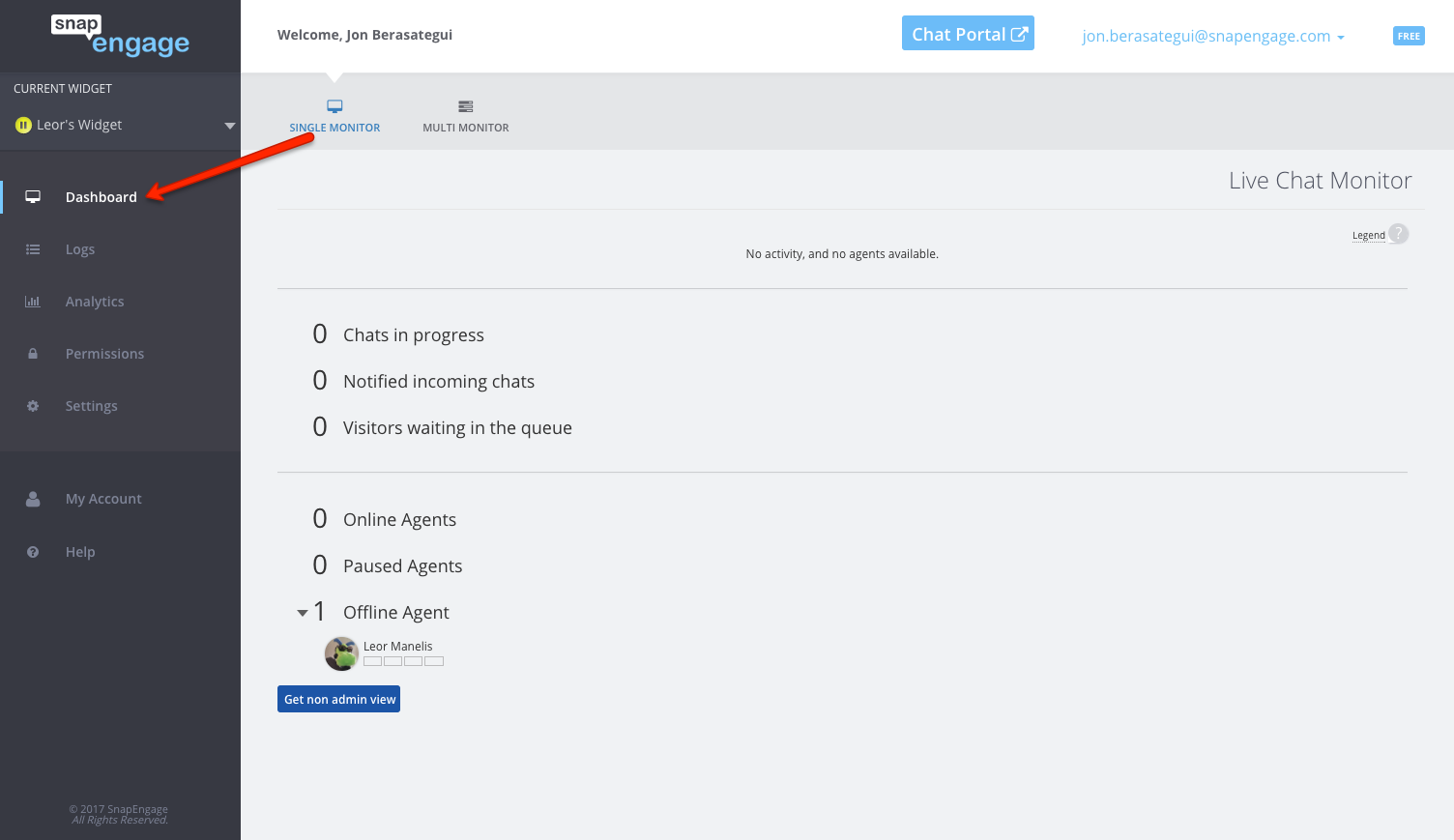 SnapEngage is the most valuable software for the customer support and sales team that provides you with the feature of live chat. It helps managers know about the communication and interaction of their employees with their customers. Also, employee performance tracking software helps companies know about the questions or issues their customers face and help them resolve them at their best. Overall, it is the best management software for organizations searching for live chat applications. 
The Final Words
Here in this article, you'll get to know how employee performance tracking software helps managers know about the exact work done by employees during their working hours. The advanced features allow you to optimize the time and budget of your business undertakings. The above-mentioned software will help you know what can be the best options for your organization to fulfill your requirements as per your employee's work performance and progress. So, choose your performance tracker wisely to enhance real-time productivity and overall business growth.