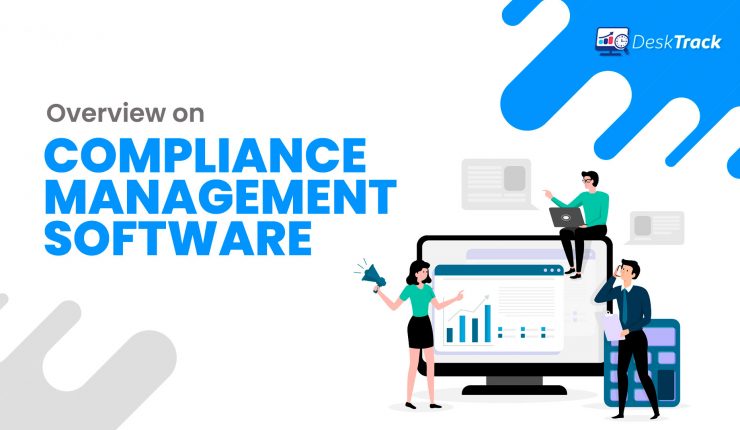 According to the report by the Association of Certified Fraud Examiners, companies that adopted proactive data monitoring had a 54 percent reduction in loss. Similarly, management reviews and whistle-blower hotlines cut losses in half and cut detection time in half. Similarly, Refinitiv's Global Risk and Compliance Report 2021 says that around 86% of companies adopting digital technologies with compliance regulatory systems helped in identifying financial crime.  Regulatory compliance is an important aspect of running a company. Keeping track of those compliance duties can be difficult. A comprehensive compliance program will necessitate the use of a compliance program management system. This is when investing in compliance management system software comes into the role.
When you dive into the regulated industries, it creates tangible and sophisticated products, medical and automotive devices, for instance, complained become a bit intricate. By any chance, if a thing gets missed during the development of the product but hasn't been discovered during the workflow, the cost and time need to go back and fix it can be difficult. 
There to avoid such mistakes and to save the business from the holistic effects is to go for the compliance management system software.

The compliance management system software market is growing rapidly. The need for compliance management software has increased over the past few years as more businesses have adopted an enterprise resource planning system and have become more reliant on IT systems.
What is Compliance Management System
? 
A compliance management system contains an integrated system of processes, documents, internal controls, tools, and functions making it quite easy for companies to comply with legal and regulatory needs. The organizational compliance software also reduces the chances of harm that the consumers face as it drives compliance system management in legal ways. 
This system helps the companies to address the risk management system in a better way by giving assurance that the procedures and policies that they follow meet regulatory requirements and applicable laws. This also helps manage commutation, employee monitoring software.
It allows companies to understand, learn and then implement the responsibilities. This system assured that employees know these responsibilities and that employee compliance management needs are integrated into the business processes.

Why Compliance is Important?
Compliance is important because it ensures that your company, your employees, and your customers are safe from legal, financial, and ethical risks. Compliance helps you avoid fines for not following regulations. It also protects your employees from being held personally responsible for any violations that occur on the job.
Finally, compliance helps you maintain a good reputation with customers and vendors alike by demonstrating that you care about their well-being as well as their money.
Compliance Management System Example
A compliance management system is a formalized approach to maintaining an organization's compliance with laws, regulations, and other legal requirements.  A compliance management system can be used by any organization that must comply with laws, including government entities, non-profits, and private businesses.
What is a Compliance Management System Software?
It is not much difference between the system and the software. The Compliance Management System Software helps you master a complicated web of regulations and regulatory changes by simplifying and strengthening the organization-wide compliance programs that govern your firm.
The cloud-based compliance management software gives you an accurate picture of control efficacy and guarantees that issues are addressed quickly. To remove inefficiencies and redundancies, align policies, standards, rules, and controls.
Benefits of Compliance Management System Software
Following are some of the benefits of the compliance management system. 
1. It Makes Tracking Compliance Simple and Easy
The main benefit of the quality management compliance requirements is that it tracks the compliance activities of the company. These also include inspections, audits, assessments, plans, and a lot more. The compliance management system software allows one to store all the centralized repositories. The users are responsible for the management & they can easily access it. As well as update the system when the activity is completed.  
2. Makes the Compliance Activities Automatic
The software for compliance management does not make the task easy as it can help reduce some of these together. The compliance management system software helps you to make things automatic and saves you from time-consuming and tedious processes. It also includes compliance monitoring, scheduling, approvals, notifications, and a lot more. Along with this, one can reduce human error from the portion of the management. 
3. Helps with Streamlined Operations
With Compliance Management Software in India, you can create a logical and structured internal control hierarchy that includes processes, assets, risks, controls, and control activities, as well as the proper relationships between them. Maintain rules and processes for numerous regulations, as well as reporting requirements, filing templates, and schedules.
4. Builds Your Reputation
The more your company can keep up with consistency, the better your standing will be. This incorporates both your standing with your client base and with your representatives. As we said under the watchful eye, claims can hurt your standing. By utilizing consistency in the board programming to keep up with consistency and stay away from claims you can guarantee your record tells the truth when clients research your business. 
5. Reduces the Operational Costs
While the investment into the management system can be expensive, it will last compensation for itself right away. We momentarily addressed an advantage of the organizational compliance software; however, another is that it can assist you with setting aside cash. Rather than recruiting additional staff to oversee consistency for your organization, you can use the best employee time tracking software and not need to pay for additional compensation. 
What Are The Elements of a Compliance Management System
? 
There are different elements of the compliance management system. Companies need to adopt these elements to get a practice regulatory system and smooth functioning of the organization. 
The best compliance management software for you is the one that helps you keep up with your regulatory obligations.
Compliance-Risk Analysis
Every compliance program must begin with this step. Risks are logged and analyzed here in order to create a compliance program that is specifically suited to the firm based on the findings.
Compliance Program
Effective and efficient compliance is an ongoing process and the guidelines should be used to make sure that the needs are met. The compliance program works like a central hub for the compliance management system where the countermeasures and controls are designed and then used further.  
The compliance team must be assigned to complete tasks that are right for the staff members as needed. Communication and workflow must be tracked to make sure that the assignments and the actions are implemented well. Reporting has to be continuous. 
Compliance Culture and Communication
Ascertain that honesty is ingrained in the company's culture. Corporate ethics and legal standards are thus more than checkbox entries on a checklist; they are examples of a compliance culture in action.
Compliance Guidelines
Define internal guidelines that provide your staff guidance on how to behave in the office if you haven't previously. This will also make the company's voluntary commitments to itself more clear to employees.
Compliance Objectives
Define the true purpose of the compliance program and the scope of its coverage. It will not only allow for open and honest internal communication but also helps to foster a compliance culture. It can also assist authorities in determining whether a company's compliance policy is adequate in the case of a breach, which can have a mitigating influence on any punishment.
Overview of Board of Directors
In order to communicate the importance of compliance to your entire organization, you must create a system that runs from the top down through the rest of the company.
Your firm's compliance efforts will be articulated and refined by senior management, making it easier for your company to prioritize compliance operations and meet its compliance needs in the long run. The workforce, as well as any third-party vendors or contractors, should have a clear understanding of what is expected in terms of compliance.
Challenges in Compliance Management System
The system itself is a bit challenging. But following are certain things that make things more complicated. Following are the hurdles that one might face ahead. 
Distribution of Teams in Different Platforms
In the remote world, it can be a bit difficult to assess risk from the picture and then implement the process all around the system. The compliance management system means you have to invest in the latest technology that will improve the visibility and alignment of the team. 
Volatile Security and Compliance Landscapes
The advances in security and technology threats mean compliance and it can also quickly change. Along with this the swift updates that are needed without warning and as it is mentioned above, a person should take responsibility and keep it updated. 
The Role of Compliance Management System Software
Investing in an automated compliance management system can bring a free flow in the organization's regulations. Employees in the compliance department can prepare reports and lists with little effort using a digital platform in order to review compliance work on a regular basis, conduct risk evaluations, and alter the program as needed.
A legal compliance management system guarantees that all information, instructions, and papers are fully documented and audit-proof. As a result, the company's compliance effort becomes transparent and traceable. This is critical in the event that a violation occurs and the authorities examine compliance procedures.
Conclusion
Choosing scalable and organizational compliance management solution software could mean the difference between improving and hindering your company's compliance efforts. In the document repository, policies are revision-controlled and easily accessible. Easy monitoring and audit trails are just a few of the workflow management capabilities. In addition, data and dashboards that are informative identify gaps and risk areas.