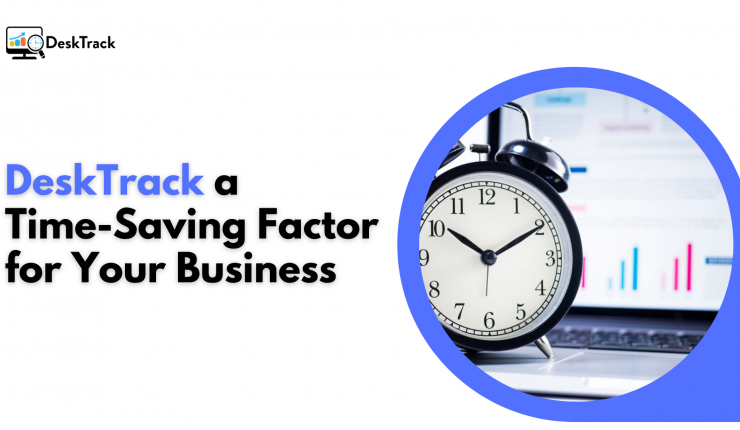 Employee Time Tracking has been around for a long time, the first timesheet was invented back in 1888 by tech behemoth (now we know it as IBM) since then it is being practiced by every other company but implementation has seen a complete turnaround.
New tools and software have come into being which is significantly helping the companies to improve employee efficiency and organize onsite/virtual teams.
Given this covid-19 epidemic around the world, most employers have allowed their employees to work from home but the biggest challenge being faced by them is to track how much time an employee actually spends on work or simply faking being engaged.
According to a survey the number of meeting hours has considerably risen by 8 to 10% since 2000, on average employees attend 62 hours of meetings in a month and a large chunk of 47% of employees have reportedly claimed half of which is wasted time.
Performance vs Productivity
There is a very thin line between performance and productivity, but Employee Monitoring Software does help you to rightly evaluate the performance and productivity of your employees' performance defines that he/she has the ability to perform or execute the given task. Contrary to that productivity reflects how efficiently an employee can perform the assigned task.
Time loss = Money loss
A huge amount of time wasted in unproductive meetings could lead to money bleeding, an hour-long meeting with 5 attendees from the top hierarchy (specialist or director level) can be as costly as 338 USD. Setting a clear and organized agenda is a good way to curb this. Meeting templates are a good idea – you can either create your own or take inspiration from the ones designed and used by top players in your industry. This can help you organize, simplify, and streamline your meetings.
Organized vs Unorganised
Having ample Unorganised resources can cost you as much as having none, utilizing and managing them wisely could be a decisive factor for the success of the company. DeskTrack allows you to manage and use them rightly.
Resource Burnout
Sometimes companies overly use the resource which ultimately leads to burnout and loss of its feasibility, to avoid such things time tracking software can be useful.
So Employee Time Tracking Tools like DeskTrack can prove to be a boon for tackling these kinds of intricacies which can help the companies to reduce the unproductive hours big time and keep employees focused on their work.
With the help of DeskTrack, you can track every single activity of your employees to get a much better sense of what your employees are wrapped up in, as it provides- 
URL Tracking 
Email Alert 
Call Log Tracking 
Desktop Screenshots 
URL Tracking
Pretending to be in a meeting or deceiving the employer by accessing unauthenticated sites wouldn't be possible if you're equipped with DeskTrack which has a URL Tracking feature that can track the URLs, apps, documents, and aggregates the score of time spent on it which does help you to analyze if the team members are up to the given task or simply killing the time.
Email Alert
Email alert keeps you updated if there is any suspicious activity is being performed like using pen-drive by an employee or he/she has exceeded the limit accessing the unproductive apps and blacklisted URLs then it immediately sends you an email alert with the total time of unproductive hours and further relevant information to that. 
Call Log Tracking
A great addition to a pre-existing set of features to further enhance your tracking capabilities as an employer that allows you to track call logs of your employees with total time duration, so they don't get carried away too much while being on the call and if still, they do you'll have the detailed report to hold them accountable. 
Desktop Screenshots
To get a real-time view of employee activities you can take Desktop Screenshots at your will and further you can store the data on a local server or dropbox which zero out the chances of your confidential data being breached by an outsider.
Conclusion
So the amount of time an employee spends daily at the workplace Irrespective of the type of work. DeskTrack tracks all the tasks and activities that make it an inevitable choice for the new-age companies to smooth out business processes. All you have to do to getting ahead is getting started. Book a free demo today and start your 14-day Free Trial.