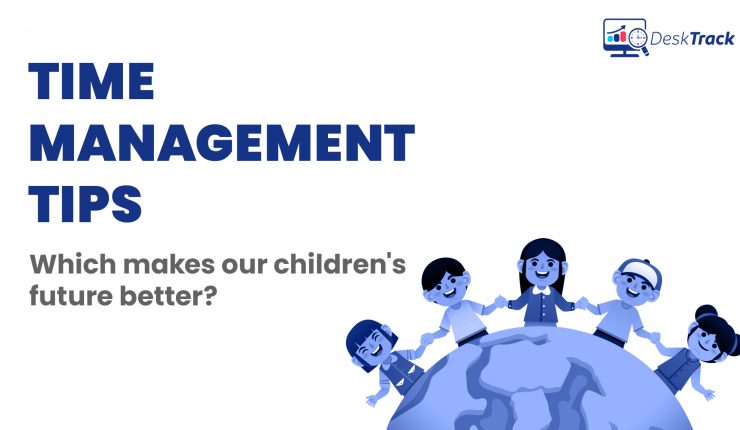 Parenting is something that brings fun, happiness & challenges. It is a very amazing part of life and one said if an individual has not experienced it then the major part of life is missed.  
During this phase of life, parents have to help their children with studying, how to behave, teaching about things happening in the world, proper use of money, and on top of it, discipline & time management are the most important skills to be learned by children to lead the path of success.
Managing time is a vital process and it depends on us how we inculcate this habit in our children.
Research shows that 50% of parents fail to teach time management skills. Perhaps they don't realize how time is essential for their child's future.
Time is everything & life revolves all around it, if you are not able to utilize it properly you are not able to make time.
Tips to make time from time:
#1 Set a timetable
Schedule the proper time for everything from sleep to play in order, so that children are able to enjoy and do not feel restricted. This will bring discipline & focus to their lives which helps them to prepare for their bright future.
#2 Control time & activities
In the digital era, the internet, computer mobile/tablets are the most important part from an early age. Children spend most of their time on it instead of playing outdoors & doing other essential things for their growing. This is important but it should be done in a controlled way. Parents should use time and activity tracking software to keep track of the time & activities they are performing so that they can see what their child is doing. Are they utilizing their time for studies, learning, or spending time on irrelevant activities?
This will help parents to direct the path to the children & control their distractions.
#3 More time outdoors
Playing games & exercising regularly keeps an individual stay fit & active. This is being said children should play more outdoor games as this is the time their bodies & brains are growing so spending more time on outdoor activities helps them to be physically & mentally active.
#4 Early to rise
Early to rise & early to bed is one basic mantra to organize the day. The early morning views & the first ray of the sun fill the body with positive energy & warmth which helps to stay fresh & active for the entire day. This habit should be learned by the individual from early childhood because later it's difficult to put it as a habit.
Ancestors said for better time management this is one of the best practices to follow.
Discipline & time management is the key to success.
#5 Pre Scheduling & Prioritize
Help your children to pre-schedule the day or week and prioritize the work they have added to their schedule. Ask your child to first start listing tasks that need to be accomplished within a shorter timeline. Followed by tasks with longer deadlines, and setting up separate lists for academic tasks and household chores allows them to know about the difference between work time and fun time. 
The practice of tracking & controlling the time spent on activities allows them to understand the concept of time allocation. To achieve this goal task management & time tracking software should be taken into account.
#6 Stay on top 
We might wish to live by the mantra "there is a time for everything and everything in its time". Utilize time properly to stay at the top and focus on dreams. A child who understands the value of time will be efficient and productive. They will become ideal not only for themselves but also for their siblings & peers.
#7 Area to study 
Children should have a quiet, distraction-free area for studying, relaxing, and having their "Me Time". The room needs to design with a comfortable study table, a clock on the table for managing time, no noise, books, etc. This helps them to retain focus & brings interest in studying.
Must say clocks should be available in that area so they can keep a watch on what they are doing & for how long technology solutions are there to help but it has a great impact on time usage & its importance.
Wrap Up 
Childhood is a very important part of life & upbringing plays a very vital role in an individual's future. How they will behave & react in society, what is right & wrong everything, moreover the importance of time is learned during this age.