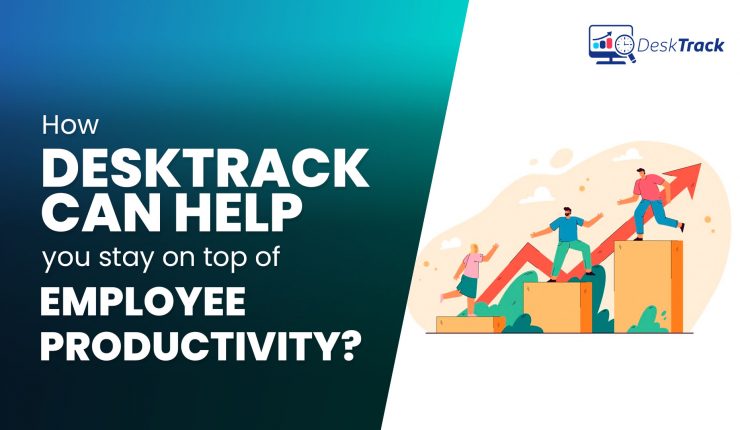 Whether your team is back on-site or working remotely, you still need and expect everyone to be their productive selves. Employee productivity is the backbone of every company's operations, and as such, companies invest in their employees to help make their business function daily and thrive in the long run. As a key element, it is in the company's best interest to keep track of employees' productivity
What is Employee Productivity?
When assessing a team or a specific employee's efficiency, you are looking at employee productivity, also referred to as workplace productivity. Basing it on how much work is completed within a specific time frame, the productivity of the team or employee can then be measured. Oftentimes, an employee's productivity is compared to the average productivity of the team to assess if they are over or underperforming. 
To achieve team and company goals, like completing a project and driving revenue, employees need to efficiently use their time to undertake the important tasks required and accomplish them promptly. 
How to Track Employee Productivity
Tracking employee productivity can be a difficult task for managers. It is important for them to be able to track their employees' output and keep track of their progress on projects. The best way to do this is by using employee productivity tracking software that will allow you to record all the data.
Employee productivity tracking software gives managers access to information about the employees in their company, such as how many hours they have worked and how much they have been paid. It also gives them access to the records of past performance and allows them to set goals for each employee based on past performance or other factors such as age or education level.
Workplace Productivity and Employee Motivation
Employee productivity creates a halo effect that encourages other employees to perform and be just as productive in the workplace. To keep morale and motivation high, companies often have incentive systems in place to reward the productivity of their employees. 
When employees increase the company's revenue, for example, they can receive rewards like salary raises and bonuses and even improved benefits which in turn affect employee job satisfaction as well as employee retention. This can create an abundance in the organization which "enables its employees to be completely fulfilled" by their work experience and create value for customers and investors, as David Ulrich explained in an interview with Forbes.
Why Track Employee Productivity?
In the eyes of the company, each employee is an investment and as an investment, the employee should be able to produce value and provide a worthwhile return to the company. Like any other well-oiled machine, a highly productive organization keeps the company's daily operations running smoothly and propelling the company forward. 
The most obvious way to improve your business processes is through utilizing time tracking software. Not only will managers and business owners be able to analyze the workflow of their employees, but it also helps increase productivity, as tracking their time and performance can aid in keeping motivation high. Time management and assignment dissemination will also be much easier to organize once you know the strengths and weaknesses of each employee. It is most efficient to divide the workload in accordance with their strengths, resulting in better output. 
Tracking Employee Productivity Through Desktrack
How to Track Employee Productivity and Activity
Traditionally, managers can assess the productivity of their employees by keeping an eye on them while they work in the office. However, as remote and hybrid work options are becoming more accessible for employees, companies are now enlisting the help of technology, like employee monitoring software, to help keep track of their work-hour activity and productivity easier.
A time tracking and monitoring software like DeskTrack not only keeps an eye on the time spent by the employees on the computer, but it also gathers data on the activities the employees do on company time. 
Time Logs
Manual time tracking will no longer be necessary with DeskTrack as it logs the activities of its users like when an employee is in working or idle hours, or when they log in and log out. DeskTrack records the billable hours of a team's work for clients, as well as manages projects and tasks, allowing the team to allocate time to the tasks assigned.
Employees can also have the flexibility to pause and resume the activity tracking software when need be, to take some private time to relax their mind which is just as important to help with focus and productivity. The software also makes it easy to monitor productivity, whether an employee is on fixed or flexible hours, a great tool for companies who want to provide comfort to the team by allowing them to finish their work anytime. Employees who don't have access to the internet will be able to use the tracking system offline, and the data will sync to the server once they have internet access.
Activity Tracking
Teams will be able to keep track of activities such as how often they use certain applications. URL tracking is also available to keep track of SAAS-based solutions as well as eliminate any usage of unnecessary sites. 
Files can also be tracked by DeskTrack to provide insight on the file names and source or path along with the time spent. This is perfect for teams that often deal with documents, code, or design files. 
Screenshots
A real-time view of the team's screen can be accessed to check on their activity or the progress on a specific assignment. Should there be any suspicious behaviors or activities unaligned with their work, DeskTrack can help take fact-based real-time actions to better analyze the situation. 
Productivity Calculator
The Productivity Calculator can assist both the company and the employee in assessing productivity. Analyzing employee activity trends allows the company to determine if resources and time are being utilized correctly for assigned tasks.
Analytics
With the help of department and teamwise analytics, it is easier to compare data and analyze the team and its members. Not only will you be able to study their progress but also find any gaps in workplace productivity. It helps motivate the team and help out any members who are lagging or facing any challenges with the work at hand. 
Mobile Activity Tracking
Some companies utilize a mobile phone just as much as they utilize a desktop computer. DeskTrack also offers Mobi Track to track phone and application usage. Call logs record the time and number of calls made, received, and missed by the user. If an employee is on the field, location tracking is also available to record their movement and automate the reporting with the time they spent on each location. 
Interested in trying out DeskTrack? Book a free demo, with no credit card required.