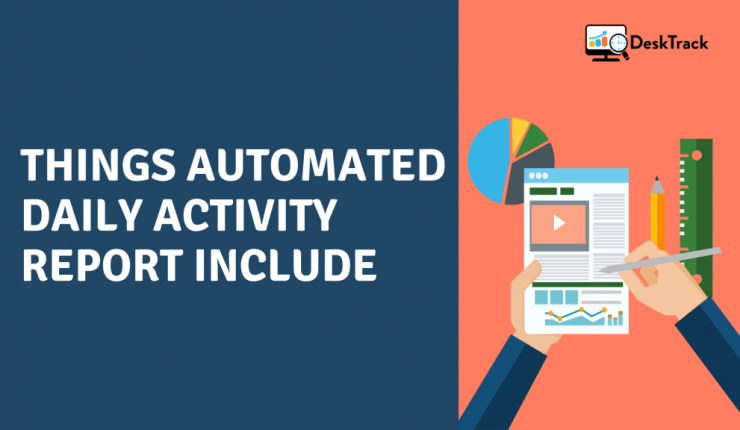 What is an Automated Daily Activity Report?
An Automated daily activity report is one of the main assessments that plays an important role in updating the client about their service & product tasks, by management to check the performance of the employee, and sometimes act as a piece of solid evidence when required.
Employees need to pay attention to their work and task list in detail and have to include a few things like their total working hours, time spent on each task, and time spent on each app & URL to ensure they are delivering quality daily records that meet the business needs.
But, Technology has changed the way tasks are been reported, with the Employee Automated Timesheet Software solution leading the way. Equipped with a screenshot, automated timesheet, and graphical representation of total work done features, it is simplifying evaluation.
Importance of Daily Activity Reports for Business
When you look back at your daily work report of employee activity after the day's end, it's like an easy-to-scan summary of the day. You can quickly see what you've done and what's left to do. Looking at how little you've done during a day is a great way to motivate yourself to work harder the next day.
Considering how many distractions we face each day, it's easy to lose track and focus on the knucklehead stuff: small crises that actually don't matter that much in the long run. Daily activity reports make you accountable & help you to stay focused. 
What is an Automated Report?
An automated report refers to a report that is made automatically through the software. An automated daily activity report is generated by productivity tracking software that tracks all your time like work time, productive time, unproductive time, idle time, shift time, etc. After capturing all the data make an automated report for employees. 
What are Manual Reports?
Manual reports are the traditional way to make employees report. In this process manually a person makes employee daily activity reports for the employees and shows the employer. This report was very important to understand employee performance. 
Things That Automated Daily Activity Reports Software Include:
In performance appraisals, training, employee management, and other areas requiring information about employees, daily reports are useful. The daily report software should have a specific daily report format, daily activity summary has been generated including these pointers.
1. Start & End Time Of Shift
The first and most essential daily report format is to create the Employee automated Daily Activity Report begins with the time, employees check in at the workplace. It's important that generating daily shift reports should reflect the actual time of starting the shift, not the round-off figures. As this can create a wrong impression on the management. To terminate this scenario where work evaluation can be manipulated, DeskTrack(Time Tracking Software) solution comes as a protector(daily activity tracker). This allows automatic notes of the exact time employees log in to the desktop. Even the managers can also watch that in their time of need. This gives no scope for manipulation.
2. Descriptive Work Detail
The relevant and detailed information management completed by employees is a real struggle. Employees have to include who, when, what, and how every task is performed. This lets the managers who were not present near employees to supervise them to check they are active throughout their shift. Managers can easily go through the evaluation in a glance and easily find important information. If managers require special reports, DeskTrack allows managers to customize the evaluation according to their needs and specific criteria.
3. Screenshot
When paper reports are a way to note the employee's work done but there is no way to prove those facts. The technology enhancement has bestowed an opportunity of adding screenshots that add more value to the information. This gives managers a better insight into the task performed. All organizations need to install DeskTrack software a screenshot monitoring software to improve productivity & efficiency.
4. Unusual Occurrence In Workplace
If any unusual task is performed at the workplace. It must include in detail in the report daily work report for employees with the screenshot to make the write-up comprehensive. This not only reaffirms the quality of service delivered at the workplace but also frees the employee and manager from not reporting the incident.
Daily Activity Report Sample: DeskTrack
Below is a Daily Activity Report from the DeskTrack System Monitoring Software
Daily Activity Report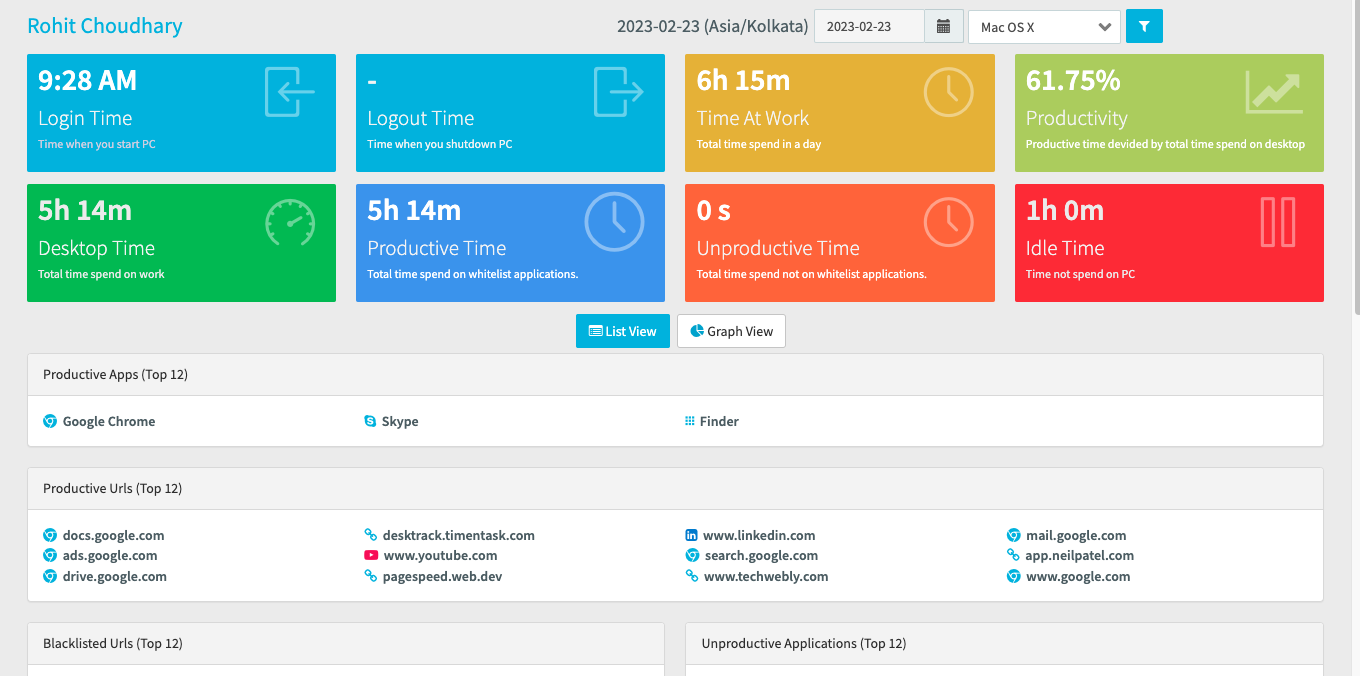 Attendance Report

Screenshot Report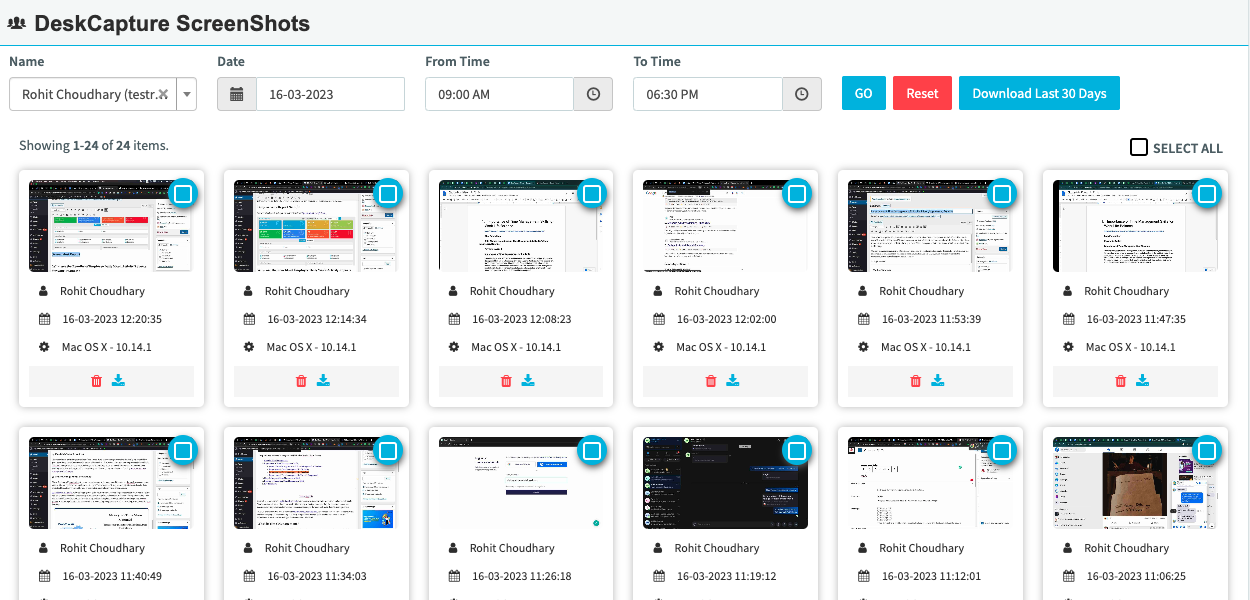 Cost Report

Department Comparison Report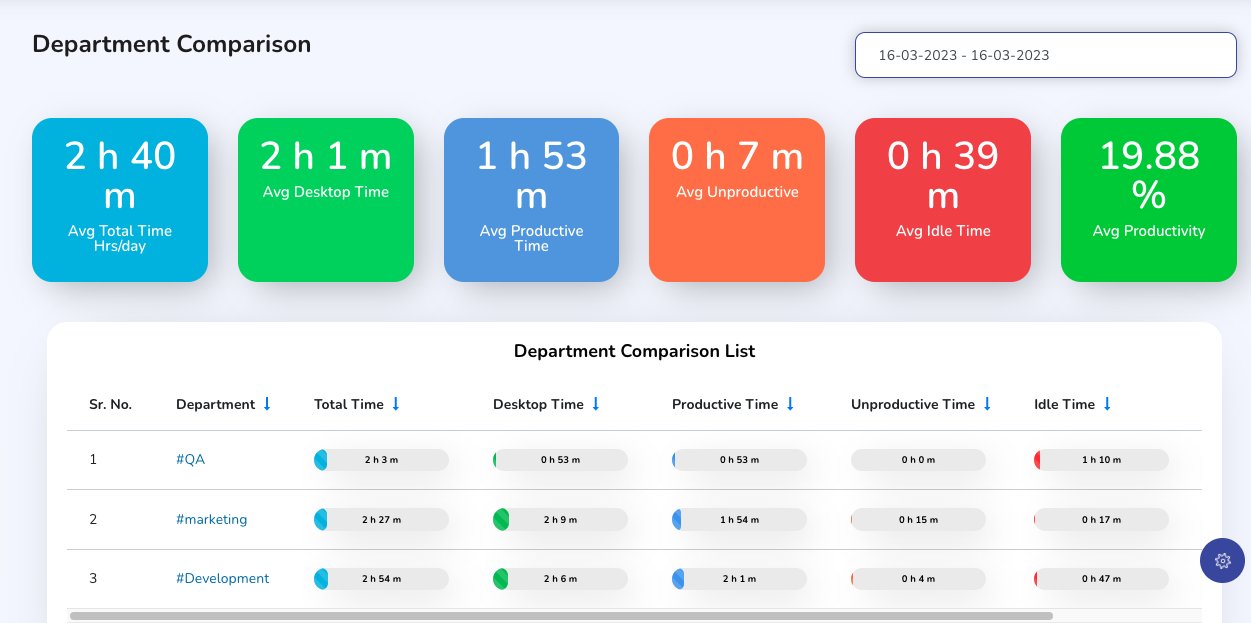 Benefits of Employee Daily Work Activity Reports for Business
There are many benefits of employee daily work reports for your business. Let's Get Focus one by one.
1. Improve Productivity
Many employees suffered from a lack of productivity problems. Daily activities tracker helps to increase productivity by tracking the time consumed on every activity of employees. They can improve productivity by reducing unproductive hours.
2. Detail Activity Report
The most beneficial part is that you can track your daily activity logs to gain greater insights on tasks & activities progress. Also, you can find the best-performing employees of the year.
3. Identify Weaknesses
You can spot the areas where your employees are weak & unproductive. Through generate, daily shift reports you can change the strategy to manage the employees for different projects.
4. Improve Time
When you have the ability to track every second by daily activity report you can analyze yourself & take action to easily manage your time.
Conclusion
DeskTrack Automated Daily Activity Reports software is the one-stop solution for every manager, employee, and organization. From the automated daily activities report to completing the project or task, it helps the organization to deliver the best to their clients. This proportionally helps to increase the productivity & efficiency of both employees and the organization. 
DeskTrack is the perfect solution of Automated Daily Activity Reports. With DeskTrack you will get all the aspired outcomes that you want from your employees. Now Take Advantage of 15 days free trial, No Credit Card Required..