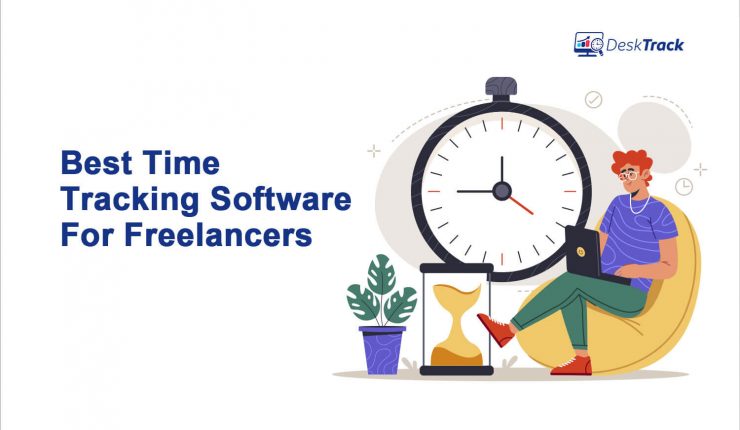 Time is one of the Most Significant Assets for Freelancers. Most freelancers are juggling between multiple clients & projects at once. Due to this, they can't manage their time & loss productivity. The Best Time tracking software for freelancers tracks time along with tasks & visualizes them on the Dashboard. So that freelancers can easily see if they are wasting time on unimportant tasks.
Time tracking app for freelancers is designed to help you accurately track and analyze your workload. Freelancers will get the top-level detail about their work and clients will be able to see how much time they are saving by going with the freelancer.
Importance of Time Tracking Software for Freelancers
Time Tracking software is very important for freelancers. As a freelancer it is important to manage time on a daily basis because you need to focus on everything like managing projects, getting new clients, generating invoices, etc. To do all these efficiently in a minimum time freelancers need the best time-tracking app. It is a very important tool in all aspects. Freelancers can get many benefits from this tool. 
Benefits of Freelancer Time Tracking Software
Time tracking software for freelancers allows for keeping track of their time when working on projects. It allows you to increase productivity, minimize wasted resources and ultimately improve your business. I'll help you understand the benefits of a freelance time-tracking app & how it can potentially save you a lot of money.
Calculate your Profitability
Time tracking software will help you determine how much money you make per hour, per project and even per day. This information will help you know where you're spending time and how much time is being spent on each task. It can be used to help you budget better, which will make managing your finances easier.
Custom Reports Generation
Time tracking software can be used to generate custom reports based on how much time was spent on different tasks, such as the number of hours per day or week. You can also create reports based on different budgets or fees set by clients. You can get detailed reports according to your requirements & print it also you can save in pdf also.
Easy Invoicing Process
Time-tracking software for freelancers can be used to simplify invoicing processes by allowing you to directly link your client's payment method with the task being completed. This allows for accurate billing and payment information that is immediately accessible for each client who pays through the system and it also makes it easier for them to pay their invoice in full rather than having to wait until their next scheduled payment date.
Anywhere Anytime Access
Freelance time tracking software has the ability to access your data from any device, wherever you are and whatever device you have with you. It also means that you won't be tied down to a computer which can make it easier to work remotely. You can easily access it from your smartphone or tablet. 
Organize Projects & Tasks in Easy Way
Time tracking app for freelancers allows you to organize projects and tasks, so you know what needs to be worked on next and when it should be done. This also makes sure that the right people are working on the right things at the right time, which is important if you want to ensure a smooth workflow.
Analyze Logged Hours & Expenses
Best Time Tracking Software for freelancers allows you to track how much time has been spent on each project or task, as well as any expenses incurred during that time period. This makes it easy for freelancers to keep track of their progress and see where they need more help or funding from their clients/bosses/employers.
Read more: Best Time Tracking Software for Developers
Factors to Consider When Choosing Time Tracking Software for Freelancers
Platforms Supported
Many time tracking software for freelancer support different platforms. Some apps are supported by Mac & some others are Linux-based or Windows-based. There are fewer options in the market that are supported by all the platforms. DeskTrack is one of the best employee monitoring software to choose from because it supports all platforms.
App Integration
Some such time tracker tools can be integrated with other applications and used to track how much time you spend using the features of those apps. Consider whether your preferred time-tracking tool supports integrations with apps. It is an important factor in your decision because it determines how you'll be able to further automate your work with apps.
Data Exporting Options Should Available
Data is everything to all. Your selected time tracking tool has the ability to export all the data in XML, Excel, CSV, Google Docs, PDF, etc. You need to invest in such kind of time-tracking software for freelancers.
Customer Support
The time tracking software for freelancers should have 24*7 support options available. If you have any queries you can contact us at any time & get a fast resolution.
User Friendliness
The freelancer time-tracking app interface should be user-friendly for everyone.
Read more: Importance of Time Tracking Software for Employees
Best Time Tracking Apps for Freelancers for All Time
Here we share a list of the best time-tracking tools for freelancers: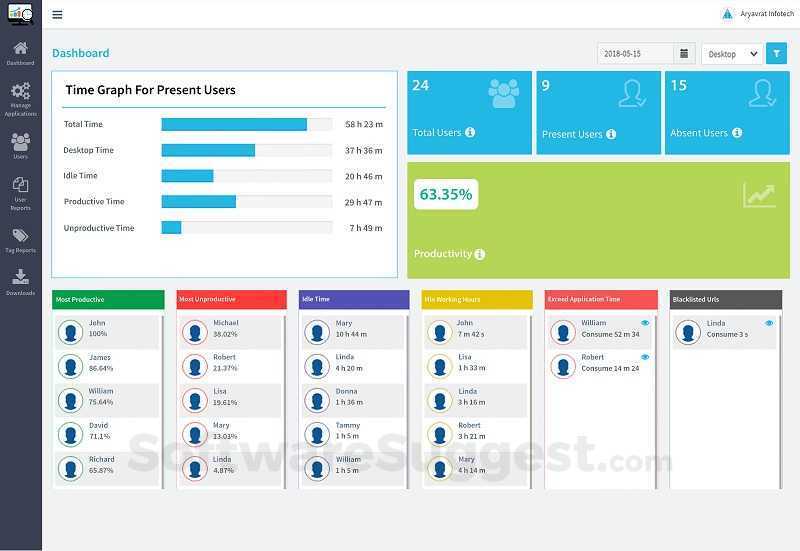 Best Features: 
Billable Hours Tracking

Productivity Calculator

Reporting on mobile

Cost Analysis

Automated Screenshots
Free Trial – Available
Price Starting – $2.99
Toggl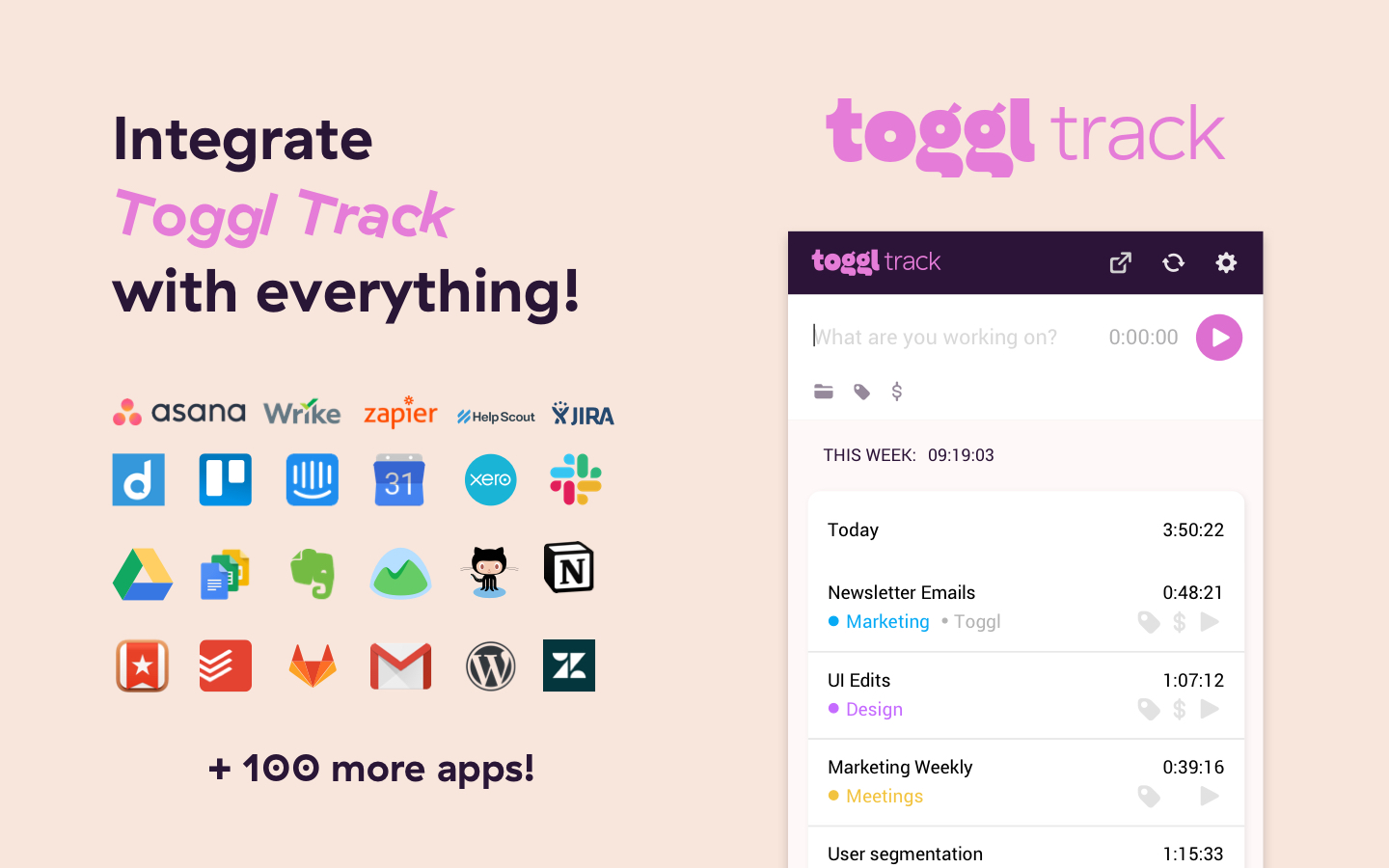 Best Features: 
time tracking

Exportable reports

Idle time detection

Pomodoro timer

desktop activity tracking
Free Trial – Available
Price Starting- $9
Rescue Time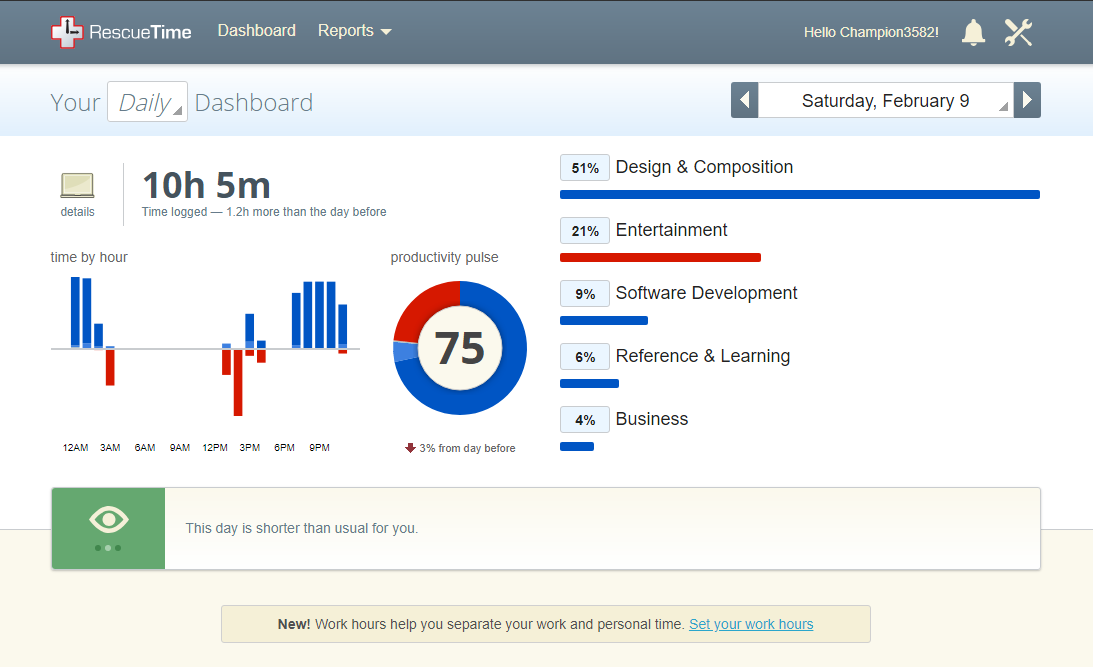 Access Controls/Permissions

Activity Management

Alerts/Notifications

Email Alerts

Activity Dashboard

Activity Tracking
Free Trial – Available
Price Starting – $9
Harvest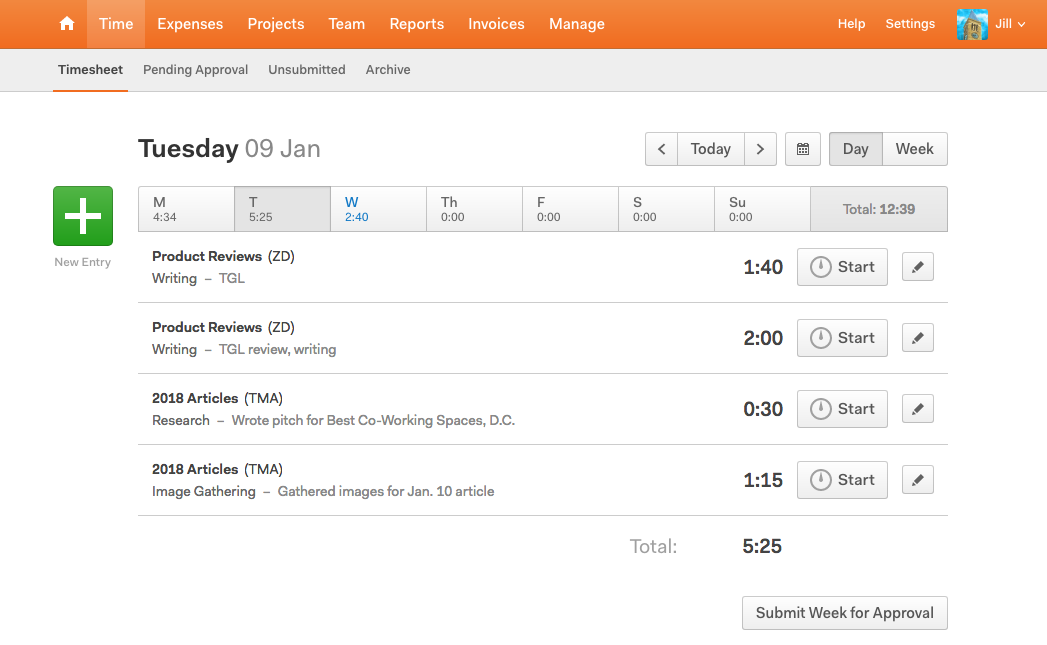 Best Features
API

Activity Tracking

Attendance Tracking

Billable Items Tracking

Accounting Integration

Billable & Non-Billable Hours
Free Trial – Available
Price Starting- $12
Timely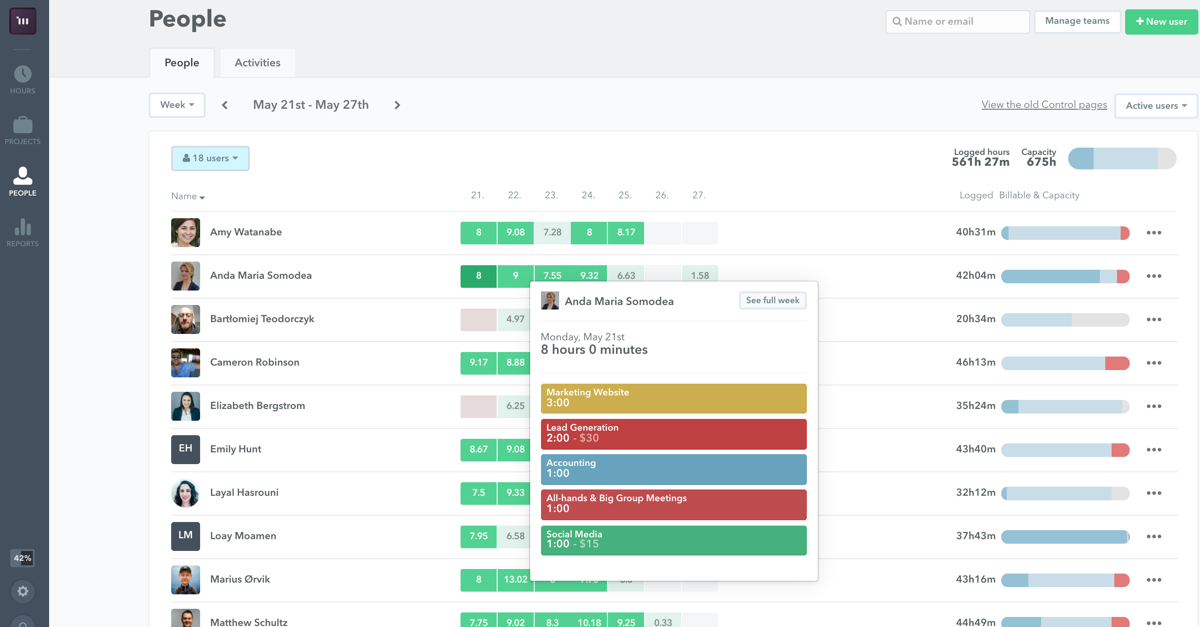 Best Features
API

Automatic Time Capture

Access Controls/Permissions

Billable Items Tracking

Billable & Non-Billable Hours

Alerts/Notifications
Free Trial – Available
Price Starting- $10