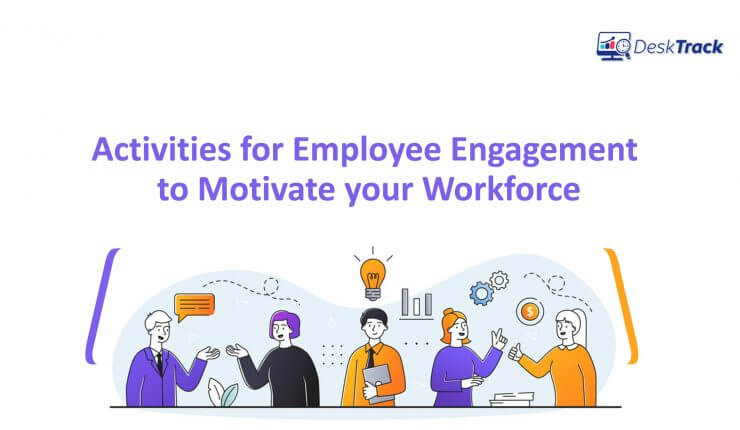 Employee engagement activities are an important aspect for any organization to consider. The company's growth completely depends on how well the employees are treated and made them feel good. The more engagement created, the more focused they are on online activities for employee engagement work from home, ultimately benefiting the company. According to the report from Gallup, in the workplace, 51% of people are disengaged, with 13% being actively disengaged, this was specifically found in the US. Actively disengaged employees are unhappy at work and promote negativity among their coworkers. However, things are changing in recent times. The same report also mentioned that companies with a high level of online employee engagement programs have a 21 percent higher profit margin. They are also 17 percent more productive than businesses with disengaged staff.
Table of Contents
Major Activities for Employee Engagement to Motivate your Workforce
What is Employee Engagement?
Employee engagement refers to the level of mental and emotional attachment employees have to their jobs, teams, and company. In other words, it is the approach that creates the appropriate conditions for all employees to give their best every day. Stay committed to their organization's aims and values, be motivated to contribute to organizational success, and feel better about themselves.
There is growing evidence that increasing employee engagement can improve firm performance in various areas, including profitability, customer satisfaction, safety, sickness and absence, turnover, and well-being.
Why Employee Engagement Activities are Important?
As per the study, companies in the US lose around $450-$550 billion every year. Companies in different countries keep facing such losses due to a lack of engagement from the employees side. Therefore, employee engagement is a critical component of any company's success. Employees who are engaged are terrific, and they are the type who makes your job as a manager easier.
Employee engagement and motivation will be prioritized if you do. Begin by viewing your team as people with ideas, aspirations, accomplishments, and challenges both inside and beyond the workplace. These individuals are not merely a method of achieving commercial outcomes; they are a formidable resource that must be recognized and nourished to fulfill their responsibilities. There are different activities for employee engagement work from home that can bring a major change in the overall work process. This article will discuss some ideas for employee engagement activities, benefits, and how they can bring change to the organization.
How to Measure Employee Engagement at the Workplace?
Based on 50 years of employee engagement Research, Gallup knows that engaged employees provide better outcomes than unengaged. But only 15% of employees worldwide & 35% in the US fall in the engaged category.
Nearly 85% of employees worldwide are still not engaged or are actively disengaged at work, despite more effort from companies. The greatest cause of employee engagement failure is this: Employee engagement is widely considered "an HR thing."
Employee engagement should be a manager's primary responsibility. Employees who receive Daily feedback from their manager are 3x more likely to be engaged than those who receive feedback once a year or less.
According to Gallup, high team performance can be predicted by 12 elements of employee engagement.
I know what is expected of me at work.
I have the materials and equipment I need to do my work right.
At work, I have the opportunity to do what I do best every day.
In the last seven days, I have received recognition or praise for doing good work.
My supervisor, or someone at work, seems to care about me as a person.
There is someone at work who encourages my development.
At work, my opinions seem to count.
The mission or purpose of my company makes me feel my job is important.
My associates and fellow employees are committed to doing quality work.
I have a best friend at work.
In the last six months, someone at work has talked to me about my progress.
This last year, I have had opportunities at work to learn and grow.
Managers can improve employee productivity by meeting 12 needs. It's a simple approach that works when it comes to engagement.
Using these 12 employee engagement questions as a structure for their interactions with employees — casual conversations, meeting agendas, performance evaluations, and team goals — managers can take charge of employee engagement. Read more to know about measure employee engagement
What are Employee Engagement Activities
Employee engagement activities are those that help to make employees feel part of a team and connected with the organization. Employee engagement activities can range from simple things like providing lunch for employees, to more complicated things like offering a paid volunteer program or organizing team-building activities.
Employee engagement activities are often used by organizations to improve employee retention, increase productivity and create a more cohesive workforce.
Major Activities for Employment Engagement in the Workplace
There are different methods to create work engagement awareness, from HR activity for employee engagement to virtual fun activities for employee engagement. When we talk about engagement, it is not limited to the form of work but games and other activities. There are employee engagement activities by hr and others. Let us check some activities for employee engagement:
1)

Involving Employees in Business Planning

Present the most critical challenges in your firm and the steps taken to address them every six months or even quarterly. Involve your staff in planning, evaluating prospects, and developing business strategy improvement ideas. You'll cultivate loyalty and have a ready leadership pipeline if you promote transparency and provide them strategic insight into how the firm is operated. 
2

) Create a Knowledge Sharing System in Creative Ways

The loss of critical information is one of the most significant high employee turnover rate costs. To some extent, a knowledge-sharing system will help bring down the cost, and it's also the best way to engage newcomers. You can set up a mentorship program in which experienced staff is paired with freshly hired personnel, or you can use communication tools. Create a learning program template for them to follow, with enough room to experiment with their learning methods. Give them a deadline and a set of goals, then step back and allow the connection to develop naturally.
3)

Encourage Knowledge Sharing Activities

Teams are frequently engrossed in their projects that they are unaware of what is going on. One of the major activities for employee engagement is encouraging them to share knowledge. Once every two months, create an open sharing place where each team can offer updates about the project and other learning key points. This way, the team will be able to share unique knowledge and have diverse work over the project. As a result, teams will evolve faster, drawing on shared knowledge and diverse experiences on each project.
Read more: Strategies to Manage Tasks & Time During Long-term Projects
Make it exciting and innovative to avoid turning into a boring, forced 2-hour meeting. For example, each sharing session can have a different theme. 
4) Introducing Fun activities
Fun activities for employee engagement work from home are the best way to bring a massive change in the overall approach towards the work. There are games for activities of employee engagement that can be organized once a month. You can name it Friday Game Activities or Friday Fun. Games can be divided into different sections or teams, depending on the employees' size. Conducting games for employee engagement can be a good break from the work-life balance, and employees monitoring can focus more while back at work. When it comes to fun activities, organizing in-house parties, including games, works well. There are options, from Halloween parties to New Year parties.
5) Make Employees Know their Contributions
Employees must understand their place in the organization and how their job contributes to the larger objectives. You risk making your employees feel like they're an invisible cog in the wheel, performing work that no one appreciates if you don't provide that information. Instead, you may make a flowchart or a visual to explain how each employee's activity affects others and the organization. Once they know where they stand in the organization, they can contribute well further.
6) Conducting Trips
As a part of fun ideas of activities for employees engagement in HR can conduct trips on weekends. If the employee size is small, it becomes easy to conduct the trip. In addition, a weekend trip with some fun activities will help in team-building and give them a chance to recharge for coming work challenges.
Read more: How to make the workplace safer with employee monitoring software
7) Being Open and Transparent
Employees are far more likely to interact with a company if they are aware of things happening in the organization. Therefore, as a leader, you should be as open with your personnel as possible. This demonstrates that you care and trust them enough to keep them informed about organizational happenings. There are many inexpensive employee engagement ideas for 2022.
List of Employee Engagement Activities for Work from Home
Following the epidemic, most firms around the world have adopted a remote working culture. According to a poll conducted by CoSo Cloud on its remote resources, approximately 23% of employees claimed they are willing to work longer hours to finish their tasks.
Some HR professionals find conducting employee engagement initiatives for remote workers difficult, but this does not mean they cannot be done. But don't be concerned. You may quickly increase engagement levels with the correct strategies. Some of the virtual fun activities for employee engagement for work from home include
Virtual Coffee Breaks
Virtual coffee breaks are one the best employee engagement activities for work from home team to motivate or make it more result-oriented. Request that your team members brew some mean cups of coffee. Then get everyone on a video conferencing platform and start conversing. Inquire about their day, how they've been feeling, whether they've encountered any work-related difficulties, etc. It is one of the best fun employee engagement activities during covid.
Even if you work from home, everyone needs a break from work, and small talk over coffee may go a long way.
Must Visit: Work From Home Monitoring Software
Introduction Period with In-House Employees
Another major virtual activity for employees engagement for work from home is conducting an introduction session with in-house employees. Get everyone on a video call because you've probably never had your in-house personnel communicate with your remote workers. Make them comfortable, and ask them to make a formal introduction to their coworkers. To keep things interesting, have everyone choose from a list of pre-determined questions to start the conversation.
Online Training
Consider obtaining an online learning management system and uploading various training courses for employees working in the hybrid area. When it comes down to it, social isolation might hurt one's mental health. Watching and completing any company-mandated training is an effective approach to keeping oneself engaged. In addition, consider obtaining and offering access to other relevant training courses and your local training materials.
Invite for Online Games
You can conduct games for virtual employee engagement activities for work from home staff that can create fun among employees working in hybrid conditions. Some of the games they can engage them with is Crossy Road, Heads Up, The Jack Box Party Pack, and others. It is the best activity for employees during the lockdown.
Types of Fun Employee Engagement Activities During Lockdown
Host Parties
Hosting parties is a simple way to celebrate achievements and reward hard work. It can be as simple as having a pizza party or as elaborate as throwing a big party with games and prizes. A fun event that employees look forward to attending can help you build camaraderie among your staff, which will ultimately lead to more loyalty and productivity in the long term.
Group Lunch
A group lunch is another great way to get your team together, especially if you work from home or have them all in one location. You can create an atmosphere of fun, laughter and bonding that will set the tone for the rest of the day. Your employees will feel like they're part of something special and it'll be easier to keep them engaged with each other as well.
Recognition Programs
Many companies have recognition programs where employees are recognized for their achievements throughout the year. This can be done through different forms such as newsletters, emails or letters home. It is important that everyone knows what they deserve so they don't feel like they're being overlooked or ignored. If someone has been working hard this month then let them know! A simple email is always appreciated as well as you can show off your appreciation by giving out small gifts or even jewelry! The key here is simply acknowledging their hard work and dedication!
Team building activities
Team building activities are fun and engaging for both employees and managers alike. Team building activities can be done in-house by teams or groups of employees, or they can be done remotely with employees from different locations around the world.
Read more: Employee Engagement Strategies
Host trips
This is a great way to get employees out of the office and into the real world. The organization can provide a trip for the employees, or they can book themselves on a group tour. The trip should be something interesting, but not too expensive. It should be something that is within their budget and that they can take advantage of during their entire career at the company.
Play Games
Games are fun ways to relax and also a great way to bond with fellow employees. Games can be played in large groups with all different kinds of games, like ping pong or football. The games should be fun and exciting so that everyone enjoys them equally. Games will also make employees happy because they are engaging in something positive with their coworkers instead of sitting around talking about work all day long!
Special days
Special days are often used by companies as an opportunity to reward their staff members who have gone above and beyond in their duties at work or school during the week. If you have any kind of recognition program in place already, then this is the perfect time to implement it! This can be done through email or text messages sent out on special days throughout the year such as Christmas Eve, Valentine's Day
Some Top Expert Quotes for Employee Engagement
Many experts have told about employee engagement. There quotes are best to improve employee engagement for every workplace or every type of employee, it can be wfh or work from office.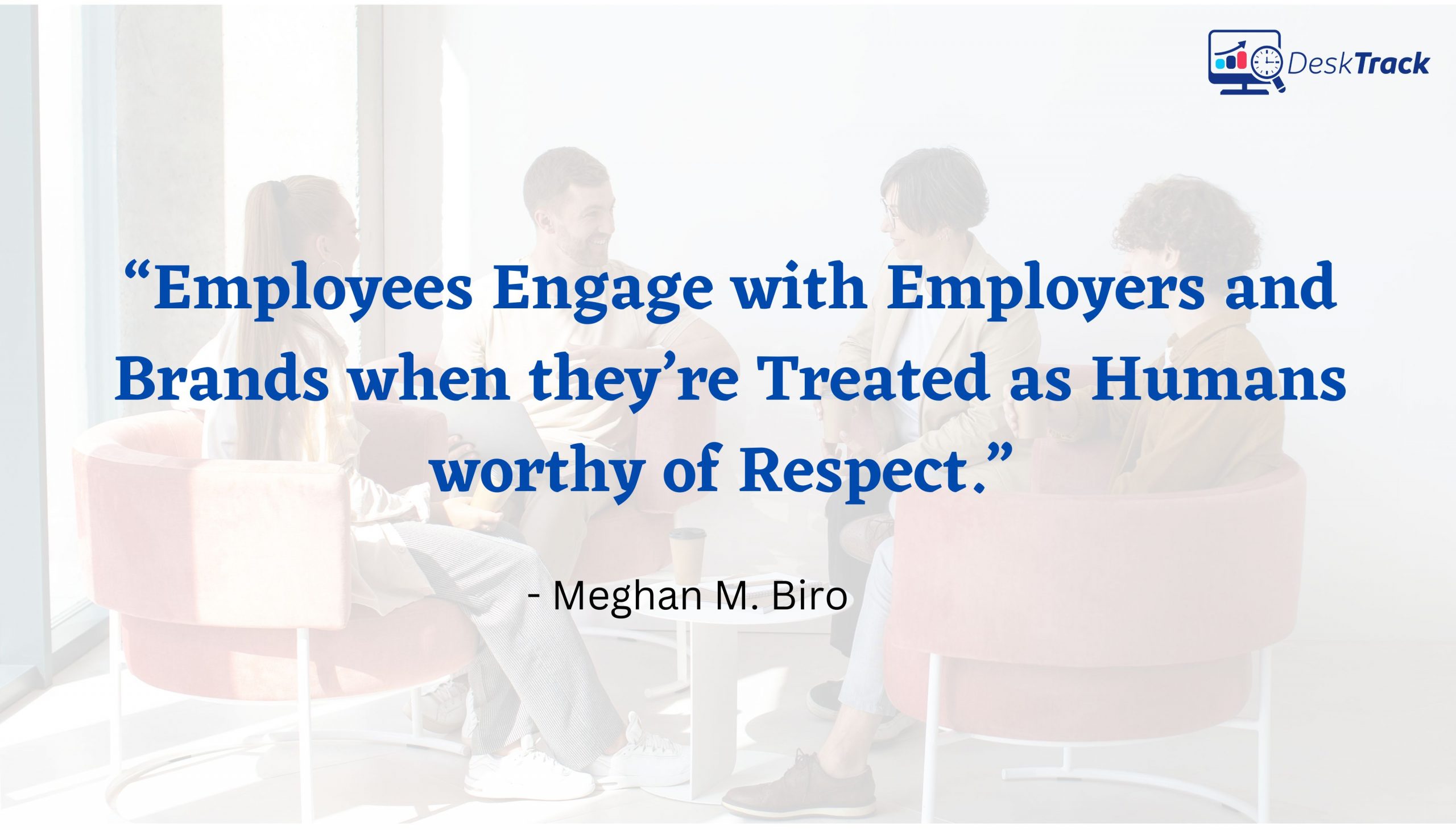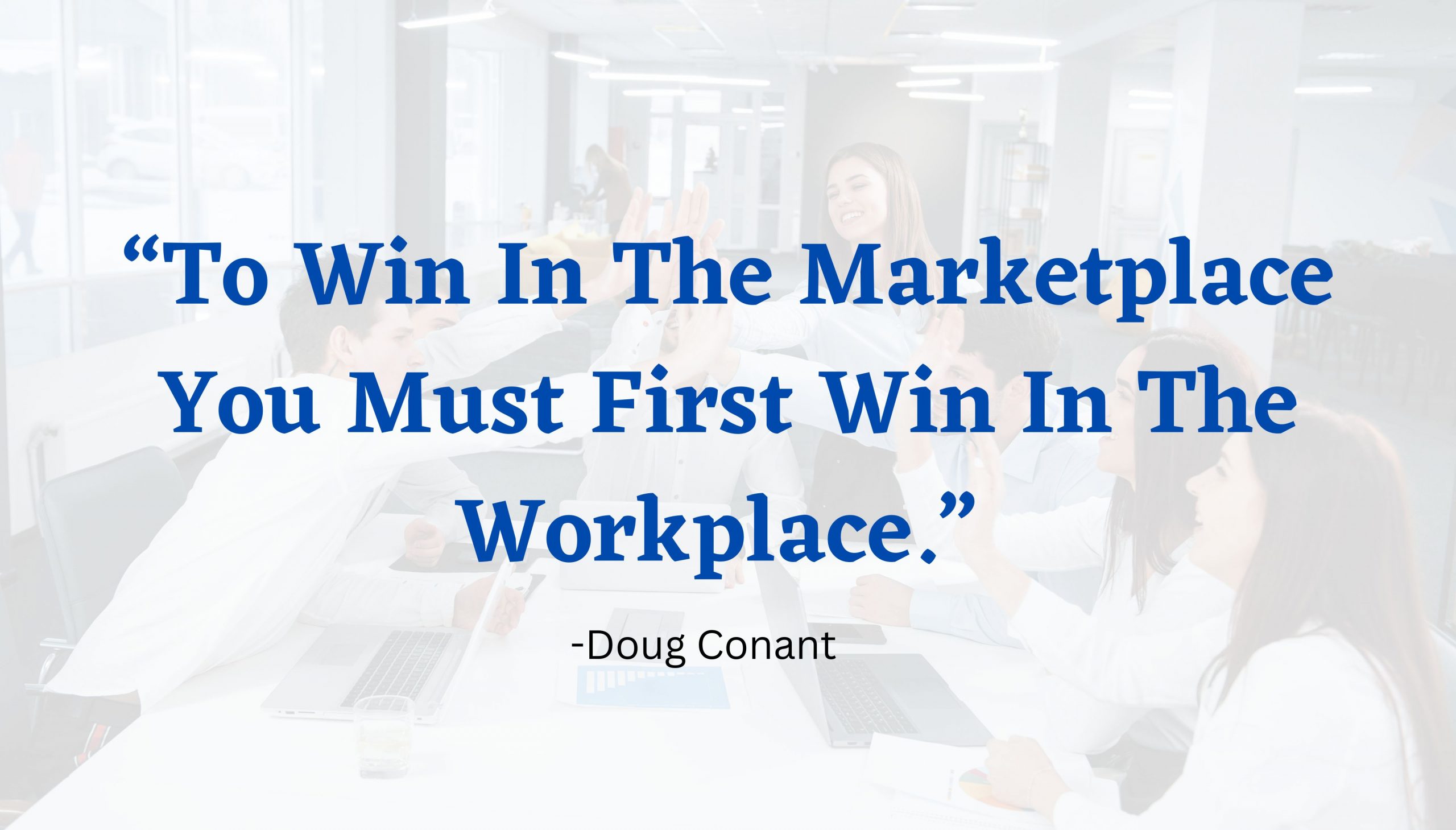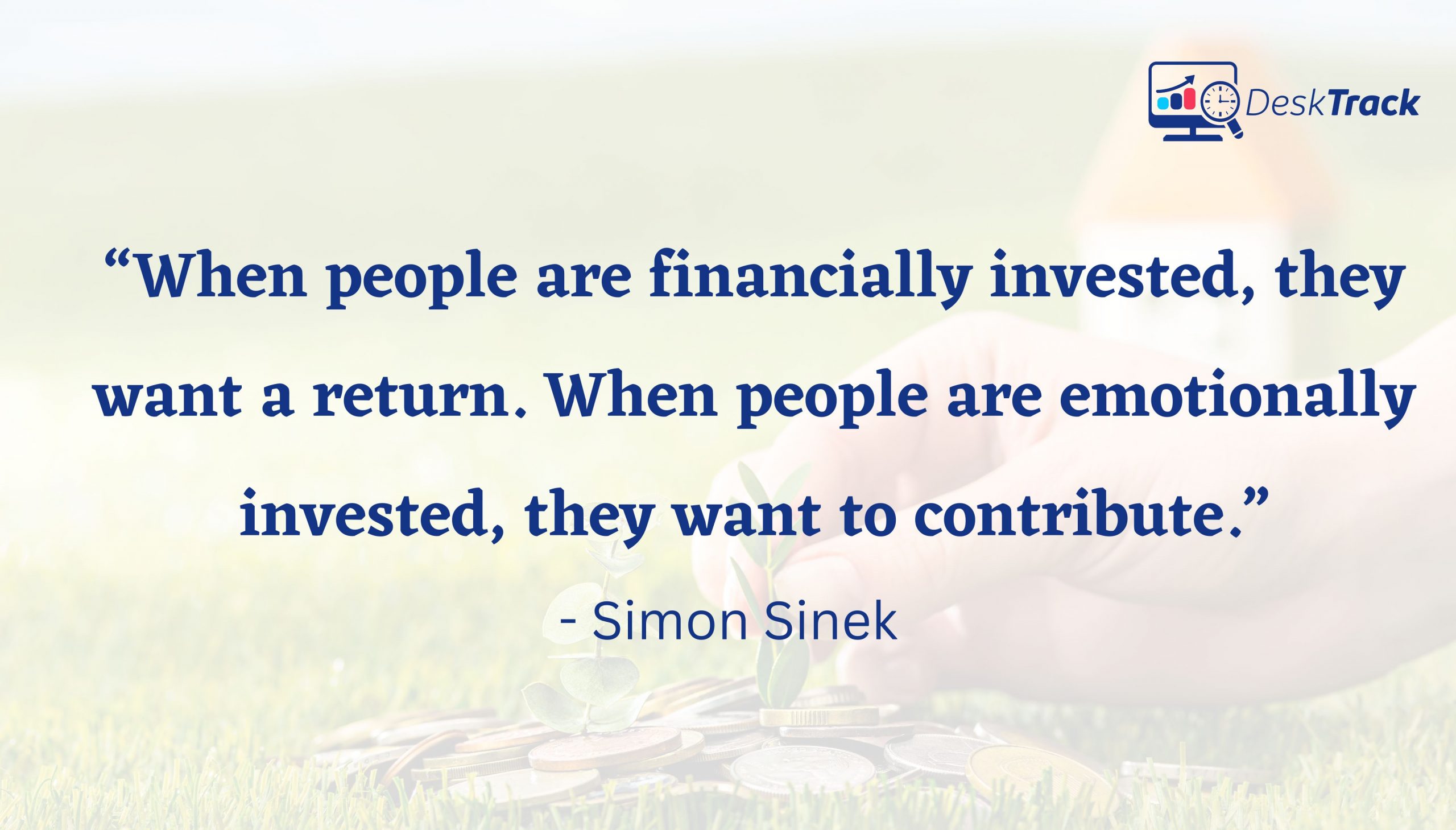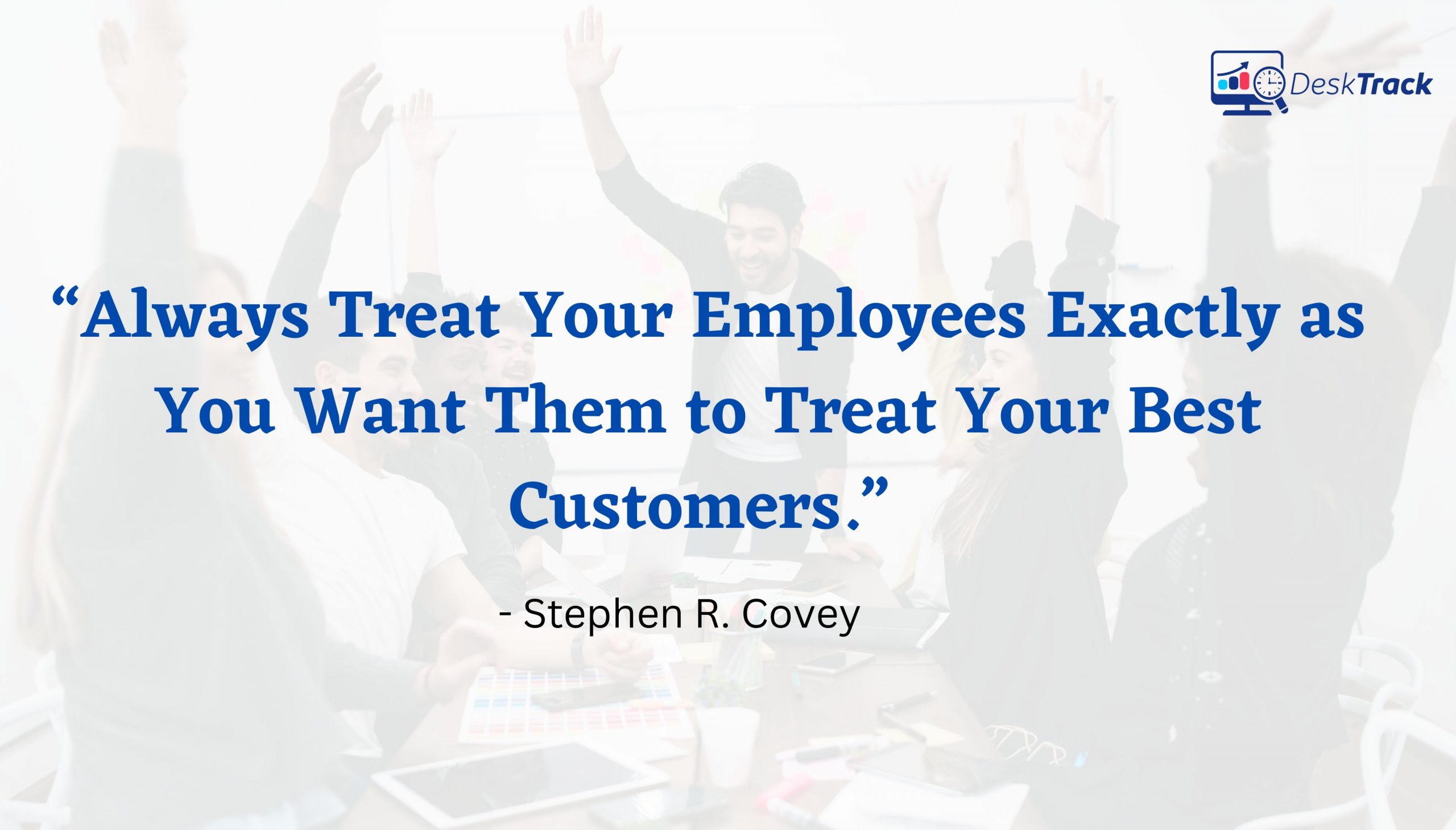 Benefits of Employee Engagement Activities
Since we have checked some of the activities for employee engagement, let us now check some of the benefits of engagement activities for employees:
Increased Productivity
According to Gallup, employees who are highly involved with their job are 17 percent more productive than non-engaged employees since they enjoy their work and are devoted to the company's overall goals. In addition, such employees work towards creating top-quality work beneficial for the company.
Lower Count of Leave
Employees who are much more concerned about their contribution to the job are far less inclined to miss work if they don't have to. Employees that are engaged want to work and contribute to the success of their company. Thus they will take a day off now and then but not regularly.
Increased Work Quality and TeamWork
Organizations that indulge in fun activities and other ways see a massive change in work behavior. There is a greater sense of teamwork and quality in delivery. They're also more likely to take creative chances and develop their abilities through seminars, mentorships, and courses.
Conclusion
Employing a typical corporate or mechanism approach makes employee engagements difficult to achieve, which won't last for long. Following the right activities for employee engagement will work best in all senses. Employees can soon see through such methods and get well-organized, bringing positivity to the organization and employees.