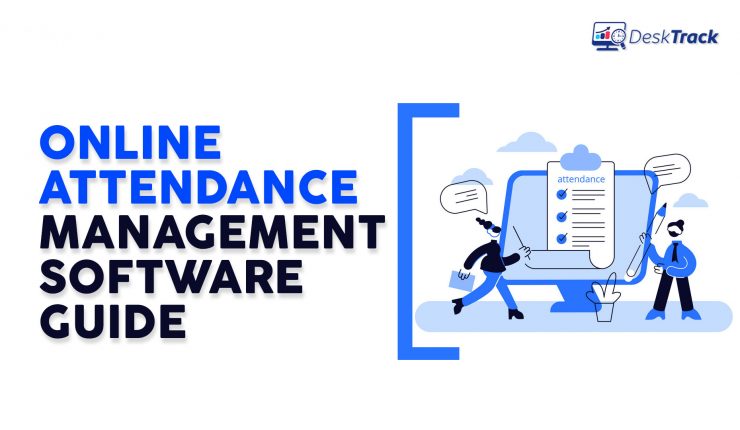 Employee working hours have been tracked by punch cards, access cards, and biometric systems for decades. When employees arrive for work, they should note their check-in time and when they leave, they should note their check-out time. The majority of employees fill out their timesheets as they leave for work, just before they leave.
This process usually occurs right before employees turn in their timesheets to HR on the last day of the week/month. Timekeeping practices that are manual are detrimental to employee morale and productivity. Inaccuracies, timesheet tampering, and other problems will occur if you fill out working hours after the actual working day.
Organizations must deal with compliance issues, payroll errors, and more without a reliable employee attendance management system. Organizations can save time, reduce administrative work, maintain accurate attendance records, and eliminate process bottlenecks by replacing paper-based timesheets with attendance management software.
Monitoring employee working hours and attendance with an online attendance management system for employees to enhance company productivity. As a result, employees and employers have more freedom to focus on their work without the pressure of punching in and out.
Table of Contents
Guide About Online Attendance Management System for Employees
Every employee plays an important role in their organization as they work for its benefit. But the most significant challenge that managers face is managing employee attendance and productivity because of the mismanagement of their working hours, the time off taken, clock in and clock out, etc.
Therefore, keeping track of employee work hours requires different strategies varying from formal punch card methods to timesheets or a Biometric technique. The primary purpose of this procedure is to maintain track of daily work durations, resulting in payroll mistakes and reduced workforce productivity. However, with the rising technology, it's now effortless for every company to keep a tab on employees' presence with automated attendance management software.  
What is Online Employee Attendance Monitoring System?
An attendance management system tracks employee working hours, login time, departures, breaks, and time off in order to prevent employee time theft. Employee attendance is managed in various ways, from punch cards to spreadsheets to biometric devices and automated attendance management systems.
An Online attendance management system for employees tracks the attendance, including breaks and leaves and active hours of the employees, to improve the productivity of the overall workforce. Many attendance management systems for employees are available, but not all work productively. For better functioning, you should go for the best employee attendance monitoring system like "DeskTrack".
Importance of Employee's Online Employee Attendance Monitoring System?
Attendance is a normal parameter to measure employee work. To ensure all employee presence at the workplace, an organization needs to understand the importance of employee attendance tracking & management on a daily basis. But manual measuring of the attendance system is not sufficient and it demands an automated and effective system. So companies need to know the importance of auto attendance management software DeskTrack. It is important to manage your employees' time efficiently in order to maximize their productivity. Keep track of your employee's sick leave and holidays, and ensure that they are properly paid.
Attendance Management System for Students
The main reason to have an attendance management system for students is so that owners can have a clear picture of the present situation. It allows them to take appropriate steps to prevent under-attendance and absence from future grades. The attendance management system for students tracks the student's attendance in real-time and gives out warnings if there is any irregularity. It also tracks down the records for the past five years, so that you can gauge the progress being made by each student and can make informed decisions regarding his or her attendance. In one word, this application makes your work easier as a teacher and parent.
Importance of Employee Attendance Monitoring system for HR Department
In my point of view, there are two main advantages of the attendance monitoring system. The first is to provide a better attendance management system for the HR department so that they can monitor any absence of their employees and also find out their performance level. The second is to reduce the number of no-shows by making people aware of their duties and responsibilities in a given situation. An employee attendance management system is important for Human Resources to manage employee leaves, and automatic in & out time. Your HR department can track employee time and attendance with precision by using a time and attendance monitoring system. Attendance monitoring software helps the company estimate its labor costs accurately. 
How To Help Attendance Management System for HR?
HR Can Get clarity on employee attendance & absences with system login or logout time
Helps to Track working hours with idle or active time
Helps HR to Create payroll calculation
Helps to find an excellent, medium, weak employee
Convert employee unproductive time to the productive side
Importance of Employee Attendance Monitoring System for Administrator
Employee attendance monitoring software, also important for the administrator, can get information about the employees who are coming late, leaving early, and not working on time. An administrator cannot continuously supervise his staff during working hours. Also, they can take action against those employees. which department is having more absentees and accordingly take steps to improve the attendance of that department.
The employee Attendance Monitoring System can be used to manage and report attendance information at multiple locations or branches. You can easily integrate it with your existing HR management software to get real-time access to data from anywhere in the world, anytime you need it. an employee attendance system can save time and reduce errors, allowing companies to calculate attendance accurately.
Why do Companies Require an Employee's Online Automated Attendance Management System?
Keeping track of employee time is essential for every organization, especially those that offer hourly services to clients. It is important to manage attendance not only so that clients are billed correctly, but also so that HR managers and finance officers spend less time on administrative and attendance-related tasks.
There are some tell-tale signs that indicate your current attendance management system is no longer working, which should be looked for by organizations in order to avoid a situation where your online attendance management system fails.
Employees need to keep complete track of check-in and check-out times when they arrive at work and leave. Generally, employees go through their respective timesheets before leaving for the day.
Your attendance management process lacks transparency
When your attendance tracker fails, your employees have to track attendance manually
Attendance data can be modified easily by employees or anyone else
There are some key functionality gaps in your attendance system, including multi-level approvals, mobile submissions, and integration of biometrics
A buddy punching risk cannot be prevented
Making informed business decisions is difficult due to a lack of information
It has become common to have scheduling nightmares and shortages of staff
Benefits of Attendance Management & Tracking System Software
An online attendance management System gives a lot of benefits for employees and employers on both sides.  When the employee first starts up their computer. The biometric is not required, and attendance data is automatically submitted when they log out of their system, then time off is calculated.  So it is the main benefit of an auto online attendance management system for staff. The employer can get more benefits mentioned below.
Higher Work Productivity:
Computer-based attendance management software automates the employee, manager, and human resources departments. Auto attendance software provides additional flexibility for everyone and allows them to have more time for productive work.
The first benefit of employee attendance management tools is that they reduce employee costs by shifting them to the productive side of the business. This employee time tracking feature allows you to manage your employee's working hours without hiring any additional resources.
Flexibility in Hybrid mode:
Employers and organizations have started using work from home & hybrid working models after the pandemic of COVID 19. The employee activity time and attendance tracking software tracks both types of employee attendance, working hours, idle hours, productivity, and more.
In addition to tracking employee computer activity, time and attendance tracking software allows you to monitor what your employees do on their computers while working. Employers and managers can check what URLs and files employees have open and prevent your employees from doing unproductive work.
Visibility of Working HR:
Using an attendance management system, employees and managers will be able to check their active time on their systems more easily.
Monitoring employee working hours and attendance is easy with a company attendance management system. HR staff and managers monitor attendance, early logins, and late logouts on a daily, weekly, or monthly basis.
Featuring Highlights of the Online Attendance Management System
Here are some of the featuring highlights of the employee attendance Management system to boost the productivity of your workforce management:
The clocking in and clocks out feature in attendance management software helps in keeping exact data of log-in and log-out of an employee. It is an integral feature that permits you to maintain data on the effective working hours of the team members.
Cloud-based Attendance Monitoring Software:
The cloud-based time-tracking feature helps in maintaining the attendance records of employees working remotely. Attendance Management Software can track their working hours from anywhere and anytime with ease. 
Generating Custom Reports:
With the help of the custom report generation feature, the leaders or managers can analyze thorough insights on employee productivity, work hours, growth, and further functioning. Also, it generates financial, activity, leave, and time-off reports which is a major feature to boost workforce productivity.
Policy and Administration:
This feature helps in avoiding the concerns of wage or time theft reports. Therefore, the managers can ensure that employees get sufficient leaves to relieve the pressure of active work-life.
Types of Online Attendance Management System
There are various traditional or manual attendance management systems for employees. Here we are sharing some demanding types of attendance management systems for employees which helps employees or hr to track attendance automatically.  Know the ways by which you can keep a tab on your employee attendance and absence: 
Manual Attendance Management:
Manual marking of the attendance is the standard method, in which the employees mention their working hours and get paid according to them. The downside to manual attendance management is that it requires more time and effort than other methods. However, it has been out of technique with the development of automatic resolutions.
Attendance Timesheets Management:
Timesheets are the web-based solutions attendance system in which employees can mention their hours of work, time taken off, leaves, vacations, or a payment off.
Biometric Attendance Management:
One of the most common tracking solutions is Biometric which tracks the attendance of an employee through fingerprints or face recognition. This type of system is typically used in the workplace because it can provide employers with a quick, easy way to check on employees' whereabouts.
It is the process of entering the attendance of employees in an excel sheet. That is transferred in the majority to the paysheet. This can be done manually, or automatically using a software program. An attendance import form allows you to add all of the data from one system into your own database.
Punch Clock Attendance Management:
A punch clock can be used as the best alternative to record the attendance and working time of employees working under a roof in the majority. But it comes with a lot of cons like a person can easily punch it by taking another one's card. So, it is more beneficial to have digital interpretations that work with PINs and scanners. It is easy to set up Punch Clock software because it is web-based and allows you to customize it according to your needs.
Attendance Management System Tracking:
An online attendance management system software provides the benefit of a web login that tracks time and attendance. It records the attendance data of logins and logouts with cloud technology conducted effectively from any location with or without an internet connection.
How to Choose Employee Attendance Management System Software
In this fast-growing digital world, the market is holding a lot of options in employee attendance Management software. Selecting the attendance Management software as per your company's needs is much more important because many of them are created for certain firms. So, here are some of the fundamental parameters which can help you find the best fit for your workplace.
Easy to use:  Effortless functioning is the main point of why you should choose the attendance software. Before installing it in the organization, learn how it works. The shorter span you finish learning, the faster you will bring out its procedures and make your team members learn about it. Also, this procedure will help you boost the productivity of your workforce. 
Leave Management: A cloud-based attendance management system also manages leaves to record the real report of leaves taken off and simplifies tracking them. Managers can use graphic interpretations of the data at the time of streamlining payrolls.
Cost and Return on Investment: Purchasing an attendance management system that can benefit you in every task, time management, and also track employee productivity will be worth investing in and can help you save a lot of money from wasting on different software for everything. So, decide sensibly when you're searching for software that can give a return on investment.
Rapid Implementation and Reduced Management Load: Implementation of a new employee attendance Tracking system takes a lot of time and effort in the learning process. This system can lead to an increment of extra work. Therefore, before installing any attendance management software you should keep a tab on its features that takes less struggle. So that the elimination of the manual process of attendance management will allow you to use that time for other essential tasks.
The Final Words
An online attendance management system for employees can help in managing time and work. It allows you to get a lot done in a shorter span of time. At present, there are various software available in the market, but if you want to learn more about your employees' attendance and productivity in a way that can be a perfect fit for your workforce management, be sure to have a look at DeskTrack employee attendance monitoring software.
It works to detect problems with productivity and working hours on time and helps to manage your workday by providing an exact image of employee attendance and productivity with ease.