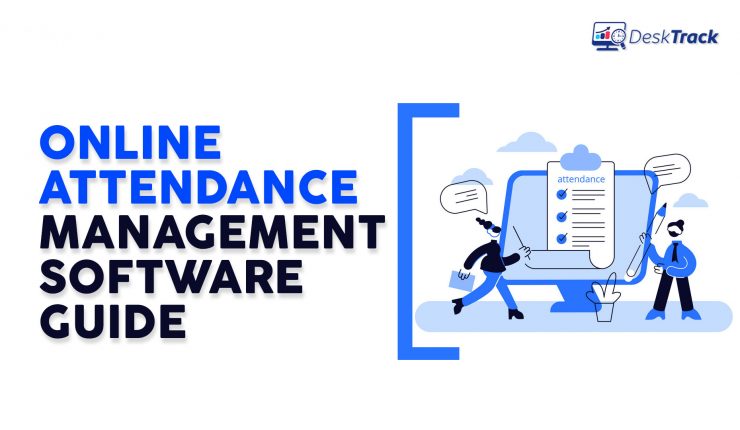 Monitoring employee working hours and attendance with an online attendance management system for employees to enhance productivity. As a result, employees and employers have more freedom to focus on their work without the pressure of punching in and out.
Every employee plays an important role in their organization as they work for its benefit. But the most significant challenge that managers face is managing employee attendance and productivity because of the mismanagement of their working hours, the time off taken, clock in and clock out, etc.
Therefore, keeping track of employee work hours requires different strategies varying from formal punch card methods to timesheets or a Biometric technique. The primary purpose of this procedure is to maintain track of daily work durations, resulting in payroll mistakes and reduced workforce productivity. However, with the rising technology, it's now effortless for every company to keep a tab on employees' presence with automated attendance management software.  
What is Online Attendance Management System?
An Online attendance management system for employees tracks the attendance, including breaks and leaves and active hours of the employees, to improve the productivity of the overall workforce. Many attendance management systems for employees are available, but not all work productively. For better functioning, you should go for the best employee attendance monitoring system like "DeskTrack".
Importance of Employee's Online Attendance Management
System

?

There are many companies who are following the same traditional method and are away from the importance and digitalization of Online employee attendance software, which causes unproductivity to their management when it comes to the possibility of:
Uncertainty due to human error factors

Work pressure, long hours, or poor leadership

Loss of work regulations
Thus, the installation of time and online attendance management system software is evenly significant for all the employees, HR Departments, supervisors, businesses, and companies.
Execution of a cloud-based attendance management system brings ample possibilities for complete workforce administration. Furthermore, for the avoidance of inadequate attendance, the software equips time and attendance tracking data for:
review of employee performance

streamlined payroll

pinpoint areas of business advancement

developing promotion policies supported with detailed criterion

remote and hybrid work set up 

formation of an excellent workflow for on-premise
Benefits of Attendance Management System
Auto attendance management System for employees gives a lot of benefits for employees and employers on both sides.  When the employee first starts up their computer. The biometric is not required, and attendance data is automatically submitted when they log out of their system, then time off is calculated.  So it is the main benefit of an auto online attendance management system for staff. The employer can get more benefits mentioned below.
Higher work productivity: Computer-based attendance management software automates the employee, manager, and human resources departments. Auto attendance software provides additional flexibility for everyone and allows them to have more time for productive work.
Decrement in Cost: The first benefit of employee attendance management tools is that they reduce employee costs by shifting them to the productive side of the business. This employee time tracking feature allows you to manage your employee's working hours without hiring any additional resources.
Flexibility in Hybrid mode: Employers and organizations have started using work from home & hybrid working models after the pandemic of COVID 19. The employee activity time and attendance tracking software tracks both types of employee attendance, working hours, idle hours, productivity, and more.
Activity time tracking: In addition to tracking employee computer activity, time and attendance tracking software allows you to monitor what your employees do on their computers while working. Employers and managers can check what URLs and files employees have open and prevent your employees from doing unproductive work.
Visibility of working hr: Using an attendance management system, employees and managers will be able to check their active time on their systems more easily.
Transparency with staff: Monitoring employee working hours and attendance is easy with an attendance management system. HR staff and managers monitor attendance, early logins, and late logouts on a daily, weekly, or monthly basis.
Featuring highlights of the Online Attendance Management system
Here are some of the featuring highlights of the employee attendance Management system to boost the productivity of your workforce management:
Time clock segment:  The clocking in and clocks out feature in attendance management software helps in keeping exact data of log-in and log-out of an employee. It is an integral feature that permits you to maintain data on the effective working hours of the team members.
Cloud-based attendance monitoring Software: The cloud-based time-tracking feature helps

in maintaining the attendance records of employees working remotely. Attendance Management Software can track their working hours from anywhere and anytime with ease. 
Generating custom reports: With the help of the custom report generation feature, the leaders or managers can analyze the thorough insights on employee productivity, work hours, growth, and further functionings. Also, it generates financial, activity, leave, and time-off reports which is a major feature to boost workforce productivity.
Policy and administration: This feature helps in avoiding the concerns of wage or time theft reports. Therefore, the managers can ensure that employees get sufficient leaves to relieve the pressure of active work-life.
DeskTrack – Reduce Business Operational Cost
Types of Online Attendance Management System for Employee
There are various traditional or technological ways of attendance management systems for employees. Here we are sharing some demanding types of attendance management systems for employees which helps employees or hr to track attendance automatically.  Know the ways by which you can keep a tab on your employee attendance and absence: 
Manual Attendance Management: Manual marking of the attendance is the standard method, in which the employees mention their working hours and get paid according to them. However, it has been out of technique with the development of automatic resolutions.
Attendance Timesheets Management: Timesheets are the web-based solutions attendance system in which employees can mention their hours of work, time taken off, leaves, vacations, or a payment off.
Biometric Attendance Management: One of the most common tracking solutions is Biometric which tracks the attendance of an employee through fingerprints or face recognition.
Attendance Import: It is the process of entering the attendance of employees in an excel sheet. That is transferred in the majority to the paysheet.
Punch clock Attendance management: A punch clock can be used as the best alternative to record the attendance and working time of employees working under a roof in the majority. But it comes with a lot of cons like a person can easily punch it by taking another one's card. So, it is more beneficial to have digital interpretations that work with PINs and scanners.
Attendance Management System Tracking: An online attendance management system provides the benefit of a web login that tracks time and attendance. It records the attendance data of logins and logouts with cloud technology conducted effectively from any location with or without an internet connection.
How to Choose Employee Attendance Management System Software
In this fast-growing digital world, the market is holding a lot of options in employee attendance Management systems software. Selecting the attendance Management software as per your company's needs is much more important because many of them are created for certain firms. So, here are some of the fundamental parameters which can help you find the best fit for your workplace.
Easy to use:  Effortless functioning is the main point of why you should choose the attendance software. Before installing it in the organization, learn how it works. The shorter span you finish learning, the faster you will bring out its procedures and make your team members learn about it. Also, this procedure will help you boost the productivity of your workforce. 
Leave Management: A cloud-based attendance management system also manages leaves to record the real report of leaves taken off and simplifies tracking them. Managers can use graphic interpretations of the data at the time of streamlining payrolls.
Cost and Return on Investment: Purchasing an attendance management system that can benefit you in every task, time management, and also track employee productivity will be worth investing in and can help you save a lot of money from wasting on different software for everything. So, decide sensibly when you're searching for software that can give a return on investment.
Rapid Implementation and Reduced Management Load: Implementation of a new employee attendance management system takes a lot of time and effort in the learning process. This system can lead to an increment of extra work. Therefore, before installing any attendance management software you should keep a tab on its features that takes less struggle. So that the elimination of the manual process of attendance management will allow you to use that time for other essential tasks.
The final words
An online attendance management system for employees can help in managing time and work. It allows you to get a lot done in a shorter span of time. At present, there are various software available in the market, but if you want to learn more about your employees' attendance and productivity in a way that can be a perfect fit for your workforce management, be sure to have a look at DeskTrack employee attendance monitoring software.
It works to detect problems with productivity and working hours on time and helps to manage your workday by providing an exact image of employee attendance and productivity with ease.