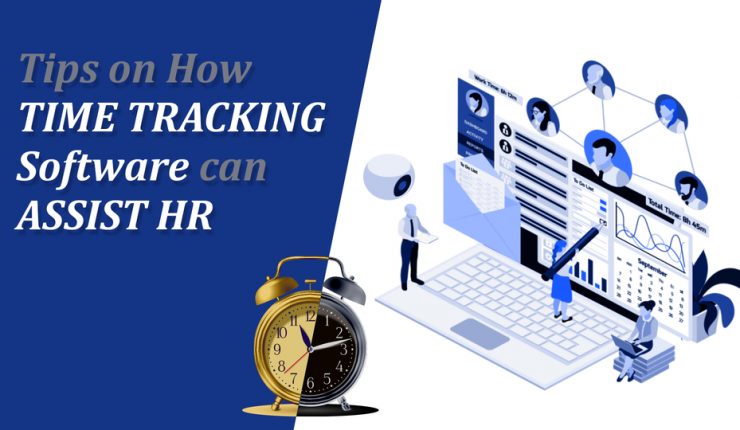 For an organization, productivity acts as the lifeblood, irrespective of the industry it deals with. If the employees of the organization aren't productive, the business is going to suffer badly. Since there is huge competition in the market, brands try their best to grab customers' attention, and if your customer doesn't find your service worth it, it won't take time to switch over. 
Long periods of non-productivity in the workplace will result in a waste of people and capital resources. Moreover, in the age of the deep internet segment, more and more employees spend a maximum of their time visiting different sites and discussing specific issues. 
This certainly affects the overall productivity of employees and the organization, it's something that no business owner or management can afford to happen. The HR, along with the higher authority of the company, needs to work on improving the workflow to increase overall productivity. This is why time tracking software should be implemented.
Time management is a crucial aspect of the smooth functioning of the business. Its significance is summed up in Benjamin Franklin's famous phrase, "Time is Money."
Time tracking is the process through which organizations keep track of their employee's working hours. This assessment of project or job hours is then used to ensure that personnel is reimbursed appropriately. 
Time entries aren't only for payroll; they're also a secure means for managers to track where their employees' time is going and how long it takes them to finish a task. Once HR & managers determine which jobs take the most time, it helps them to consider if the employee used the time effectively, business uses time tracking software to keep track of employees' work, allowing employees to check who works on a timely basis and who needs the training to help improve skills.
How does Time Tracking Software Benefits HR?
Productivity Increase
The main aim of using the time tracking tool is to ensure the productivity of employees is on flow with the business need, it allows HR to check and manage how well employees utilize the time on the system, if any derail in the wise use of time on the system, the HR can chalk out methods to improve the same. The monitoring software is essential to monitor and manage employee working schedules.
Higher Efficiency
When it comes to efficiency, it involves getting organized efficiently, and all things are done. If you're in the service industry, time management is essential for increasing operational efficiency. It feeds into your billable usage report to show the productivity level of individual contributors and the overall organization. You can keep track of how much time the employee spent on client work and bill properly this way. In turn, increasing billable hours leads to a more lucrative business.
Reduction in Unplanned Overtime
As an HR manager, you are well-versed that unplanned overtime can drain out the allocated budget. Unexpected expenses harm overall month-end reconciliation. Time tracking tools can solve this unplanned overtime issue, with the right streamlining of the workflow. It allows enforcing work schedules and avoiding unplanned overtime by employees for unfinished tasks. Features like Intelligent Clock with the lockout punch prohibit employees from working after the specified hour, in simple words, HR can create a certain window of time of clock in and clock out. 
Complete Transparency
The team can keep track of every action on projects or tasks at a micro level so that they can check their progress & status, and when time registrations are a part of the daily routine, you're instantly increasing the transparency. It helps you keep on top of the working process by providing information on the projects being accomplished and how long. Additionally, you begin to see which duties are continuously placed on the back burner and prioritize work more effectively.
With employee monitoring, HR track specific tasks individuals are on & with time tracking where they are engaged, one software two solutions hence end to end transparency, also by visualizing work on a timeline, HR & managers identify the occupancy of employees at the work, this further helps in resource planning & performance evaluation.
How will the Time Tracking Software help with the workflow for HR?
One of the significant benefits of using productivity monitoring software is employees can stay focused on their work, unlike companies that don't track their employees' workflow and face delays in project completion. Furthermore, HR spends most of the working hours on maintaining attendance and work reports, making it difficult to identify gaps, the complete work process turns manual, hence the chances of error are high.
Moreover, with time tracking & activity monitoring employees also stay updated about their overall work schedule & focus at work increases as they are being monitored hence it's required to finish the tasks in a timely else the question arises of their efficiency.
Streamlined workflow is a vital sign of an organized company. Using productivity management software helps in keeping the phase of the work in progress accessible in one location. Employees can readily see their duties and what they need to accomplish next to finish the project. This openness encourages accountability by making it easy for employees to understand when to take the next step to ensure that a project or process runs well.
Quick Attendance & Payroll
For HR, handling a sizeable workforce strength is difficult, mainly to track the presence & absence logs,  with the time tracking software, HR can keep a complete track of employees' presence & absence along with actual working & idle hours, which further helps to keep the payroll accurate & fast.
Keeping Track of Freelancers
There are companies that hire freelancers for certain projects since they work remotely and keeping a tab of their work is a difficult task. The activity &  time tracking software consists of work timesheets that help in bringing visibility & it becomes easy to keep a track of what they are doing. Maintaining an accurate record of hours spent ensures that you only pay for work that has been completed, as well as allowing you to track the performance and assign work to the appropriate personnel.
You may make schedule modifications with a time tracking system's calendar, milestones, and staff allocation capabilities. For high-priority tasks, this allows you to easily re-allocate hours and alter deadlines. The HR can readily check the projected amount of hours for each step of a project as well as its current status. In a single system, visibility and responsibility are combined.
Get Started
Now that you know how to implement time tracking software that can help HR, employees, and the entire organization, it is important to connect with the right software providers. DeskTrack, one of the leading employee monitoring software, is designed to assist every business department from HR to operations to project managers in managing a hybrid workplace effectively.  This solution will not only assists with employee monitoring but help in managing attendance, payroll & performing work analytics to identify gaps, areas of improvement hence a single solution for all operational challenges