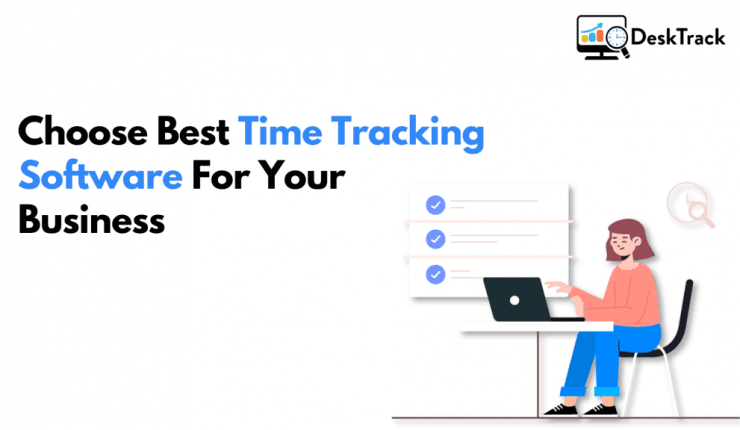 Are you struggling with time management issues in the workplace? I mean managing the time while working on different tasks which is one of the most common problems many employees face daily. Time management is an essential part for many businesses but it becomes difficult when work starts to piled up and many business owners might not have a complete grasp of this concept.
To eliminate this issue you have to implement Time Tracking Software for your business as it helps to improve time management by providing direct insights into employee's time expenses. 
Why Time Tracking Software?
Time Tracking allows you to maximize business efficiency and achieve desired goals in a better manner with less effort. The software is a solution to surpass productivity and profitability. Have a look on time tracking benefits – 
Identify Essential Tasks:

Time tracking helps to replace unimportant tasks with productive ones. With this solution you can easily determine which functions or tasks are essential to perform and which ones are unimportant. This data can be exported into reports and timesheets, so employees can avoid wasting time on the next projects.

Time Management:

Time management helps you to plan your day in such a way that you complete your task with less effort. Time Tracking Software helps you to identify where your employees are wasting time during working hours and helps to better manage time. This improves your decision-making ability, reduces stress, and gives you a learning opportunity.

Work Proof:

Time Tracking Software creates 100% transparency between employees and organization as it records actual activities employees are doing on the desktop with the total time spent and easily showcases the bad working habits of the individuals.
While choosing the Automated Time Tracking Software for your company you think about the cost which is definitely an important consideration. No one has extra cost to waste on a time management system that doesn't fit in their organization. So you have to choose wisely and be absolutely sure about the purchase.
Time tracking companies also understand this concern, that is why most of them offer a Free Trial on Employee Time Tracking Software. Allows you to check whether their software is perfect for your organization or not. Business owners expect a greater level of control over their assets, increased productivity, and data security. There isn't enough time to see results but you can get an idea.
Few Criteria to Consider During Free Trial
There are some fields that you need to focus during the free trial. This help you decide whether to buy employee time tracking software or not.
What Your Mind Says Once You Evaluate The Software
User Interface
The first thing you can evaluate is the user interface. During the free trial duration of one week, you can evaluate if it is easy to use, is the dashboard clear and the software is understandable?
There is nothing more discouraging than not using a time clock because it's complicated or confusing. The user interface should be easily operated by anyone using the software. It should be telling insight of your product when anyone visits your software.
The Functionality of Each Feature
It is very important to check the functionality of each feature present in the software. Make sure you try everything, even the things you don't need immediately.
Software categorization should be smooth, you are able to see a screenshot taken, real-time tracking should work flawlessly, and also check the other features present; they all should be clear, optimized and functioning properly.
Reports Quality
The software should be giving clear and accurate reports of your employee's computer activity. While using employee time tracking software free trial take a look at the reports and timesheets it creates.
These reports are the foundation of all decisions you are going to take to optimize your business. So, it should be accurate, clear, and comprehensive. These reports help you to make important decisions required for your business growth.
Support
If you run into a problem whether it is small or large always contact the support asking for help. Their unavailability is an obvious red flag but if they are readily available in solving your problem. This is a good sign for a future run.
Their support and maintenance feature plays a vital role in deciding the perfect software for your organization. Their good response helps you solve all your problems at one place and you will enjoy using the software.
Review
Every software works in different ways for every business, to check whether it is the right choice for The business you can refer to existing customers' reviews. Capterra, TrustPilot, FinanceOnline, and SoftwareSuggest are few best user review platforms that aim to provide user feedback and their real experience about the tool.
These reviews are the key aspect to analyze and test yourself before choosing the software that is the right fit for your business. You can even get answers of many queries you might have regarding the tool.
Awards
Before choosing the right software for your business check the awards. You can find awards on the home page or press page of each tool. Every organization highlights the award they have picked up in past years and the reason for achieving that. These awards help you get the knowledge about the tool. You can get a brief introduction about the experience, branding and marketing of the project.
Extra Features
Check whether the software offers customized features or not. The features such as GPS tracking, integrate timesheet to keep your team engaged.
These features will help your employees to easily adapt Time Tracking Software and also give insight into your business that will be beneficial for you and your employees. These extra features even help you build your relationship more stronger and create transparency.
Try Before You Buy
Free trial available in the Desktop Time Tracking Software is for a reason. You will not see many changes in your business in a week, but you will get an estimation that the time tracking software best suited for you or not.
It helps you to get an answer on whether the software is worth your money. You can get insight on how you will be beneficial using these software in your organization. You can also get how these software helps your business grow, create transparency, build strong relationships between employers & employees, and increase productivity.